Recreation and Special Events
NOTICE:
Due to the ongoing COVID-19 situation, some recreation programs and facilities may be impacted. For the latest updates, please visit the page below:
---
Portugal Cove-St. Philip's has much to offer its residents and visitors. With annual festivals such as our Winter Carnival and Regatta Festival, there is also have a variety of events every month, including an Environment Fair, Community Awards, and celebrations of the holidays. Please check back as we are always coming up with new ways to celebrate living in this great town in this fantastic province!
Many of our programs require online registration and payment through eServices. If you are a resident and you have not yet used eServices to pay for a program in PCSP, you will be prompted to enter a "sign up key" the first time you use eServices. Please contact Joe Donkers, Accounting Technician, at 895-5666 or [email protected] to receive your sign up key. If you are living in a rental property in PCSP and you are not the registered owner of the home, you will need to sign up as a guest account and you will not require a sign up key.
---
Upcoming This Season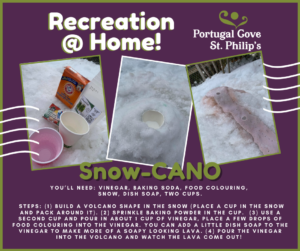 Let's make the most of our extra time at home this year! While it has been a challenging year for everyone due to Covid-19, we hope our Recreation @ Home ideas will help make your time in the house a little more fun. We'd love to see your photos! If you try one of our Recreation @ Home ideas, post a picture on Twitter and be sure to tag us @PCSPnl
---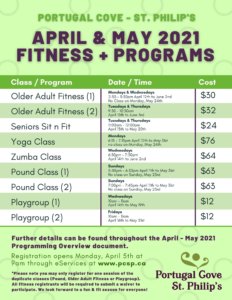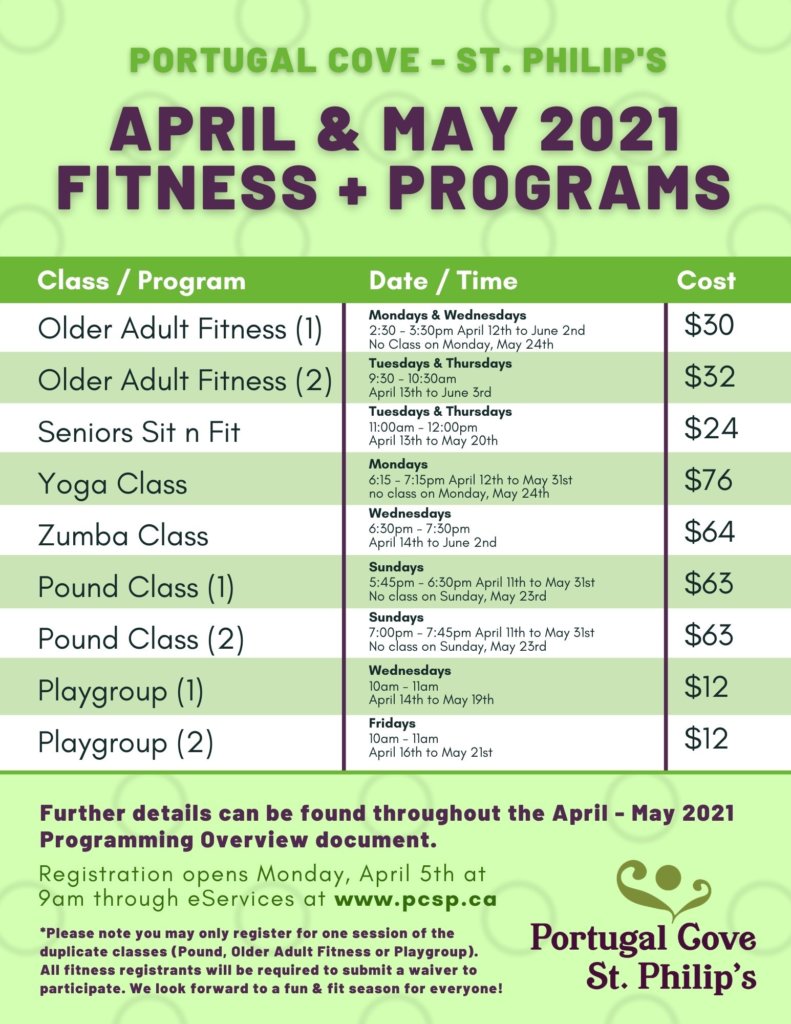 April – May 2021 Fitness & Programs
Fitness is back! Please ensure to read the April – May 2021 Programming Overview document in full and contact our recreation staff if you have any questions. We look forward to seeing everyone soon!
---
The Town of Portugal Cove-St. Philip's is pleased to announce we are now seeking nominations for the 2020-2021 Best of PCSP Awards. The deadline to submit nominations is April 30th, 2021.
---
Events Throughout the Year
Special Events
Expos and Fairs
Sports
Groups
Local Competitions
Seniors Events
Camps
Fitness Classes
Courses/Classes
Library
Community Garden
Grants
---
Parks & Facilities
---
Schools
Check out our school newsletters for all the latest updates on town events and programs for our local students!
Send us a Message