Library
Library Catalogue
Click HERE to visit the Online Library Catalogue 
Click HERE to learn how to use the Catalogue
---
Location
The Library entrance is located at the back entrance of the Town Hall, located at 1119 Thorburn Road. This entrance is also shared with Planning and Development.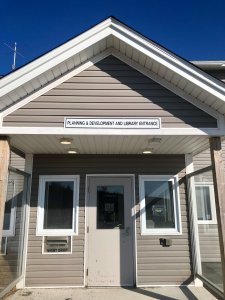 ---
Hours

Spring 2019 PCSP Library Hours (Effective March 5, 2019)

Mondays: 9am-12pm and 1pm-4pm
Tuesdays: 1pm-4:00pm and 5:00pm-8:00pm
Wednesdays: 1pm-4pm
Thursdays: 9am-12pm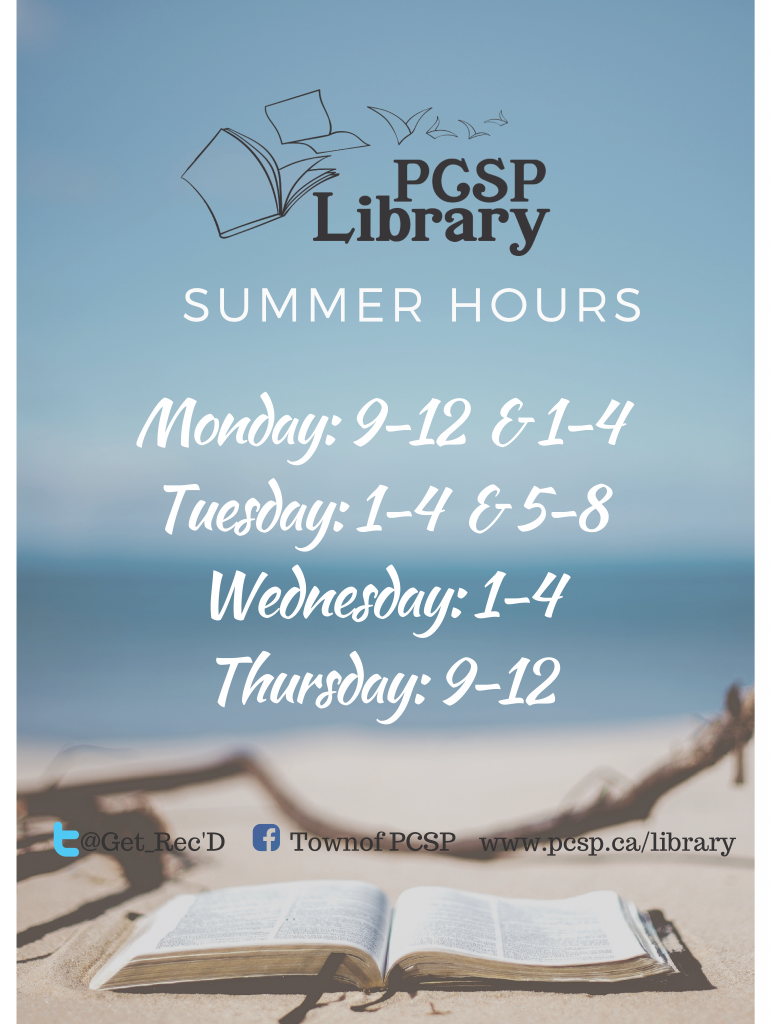 ---
Membership

Borrowing Policy: Two week loan period of all material
Late Fees: $0.05 per day, per item
Any lost or damaged books must be replaced at cost.
The Membership Policy of $15 per family (or $5 per person) for 2019 includes library card, online catalogue access and entrance to all regular library programs (with the exception of tutoring, which is available at an additional cost). Membership is payable at the library, upon registration for library cards.
---
Library Events and Programs: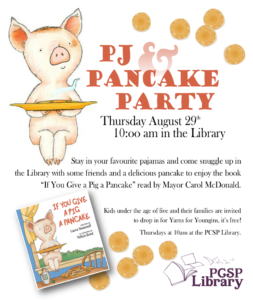 August 29th, 2019: PJ & Pancake Party
Join us in the Library for a morning of pancakes, pajamas, and enjoy a special reading from Mayor Carol McDonald of the book "If You Give a Pig a Pancake."
Click here to check out the Facebook Event for this party!
Children under the age of five and their families are invited to drop in for this Yarns for Youngins event on Thursday August 29th at 10am, it's free! For further details, email: [email protected]
---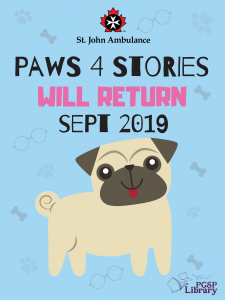 Paws 4 Stories
Paws 4 Stories is a unique and free program for reluctant readers. With the comfort and company of a therapy dog, participants read aloud and practice their speaking skills.
This programs takes place in 6-week sessions throughout the year. Pre-registration is required, and readers will be given a 15-minute scheduled time session.
If you're interested in learning more or registering for the Paws 4 Stories program, please contact our Librarian, Elyse, at [email protected]
---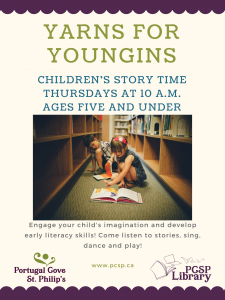 Yarns for Youngins
Every Thursday at 10:00am, children under the age of five and their families are invited to come by the PCSP Library for Yarns for Youngins. At this event, children will read a story and complete a craft with our Librarian, Elyse. Participants will also sing a song, which is always lots of fun for all the boys and girls!
Admission to this weekly event is free for those with a PCSP Library Membership. If you do not yet have a membership, you can purchase one at the library for an annual fee of $5.00.
---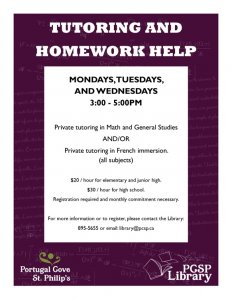 Tutoring and Homework Help
Tutoring is now finished for the 2018-2019 school year!
Check back in Fall 2019 for next year's tutoring program information.
For further information, contact [email protected] or call 895-5655.
---
Contact Our Staff
Send us a Message