Community Clean Up
Join us every spring for our annual community clean up! Let out your PCSP pride by coming out to pick up trash to help beautify our wonderful town. We supply all the garage bags, gloves and pick up your filled bags. Every little bit helps! Participants can clean up around their house or neighborhood.
2019 Community Clean Up Details:
Takes place May 11th – August 30th (16 weeks)
Share your photos using both hashtags #PCSPnl #TrashTag
If you aren't on social media, email your participation photos to [email protected] to be entered in the draw
Each week we will draw a prize winner from all the photos submitted!
Prizes are gift cards from some of our fantastic local businesses, including Kitchen Sink, Murray's, Landings, and Tilt House!
2019 Winners: 
Week 1: May 11th-17th – Tom & Violet Power
Week 2: May 18th – 24th – Sonya Rideout
Week 3: May 25th – May 31st – Teaghan Kearney
Week 4: June 1st – June 7th – Dean Kearney
Week 5: June 8th – June 14th – Nick Scott
Week 6: June 15th – June 21st – Melissa C
Week 7: June 22nd – June 28th –
Week 8: June 29th – July 5th –
Week 9: July 6th – July 12th –
Week 10: July 13th – July 19th –
Week 11: July 20th – July 26th –
Week 12: July 27th – August 2nd –
Week 13: August 3rd – August 9th –
Week 14: August 10th – August 16th –
Week 15: August 17th – August 23rd –
Week 16: August 24th – August 30th –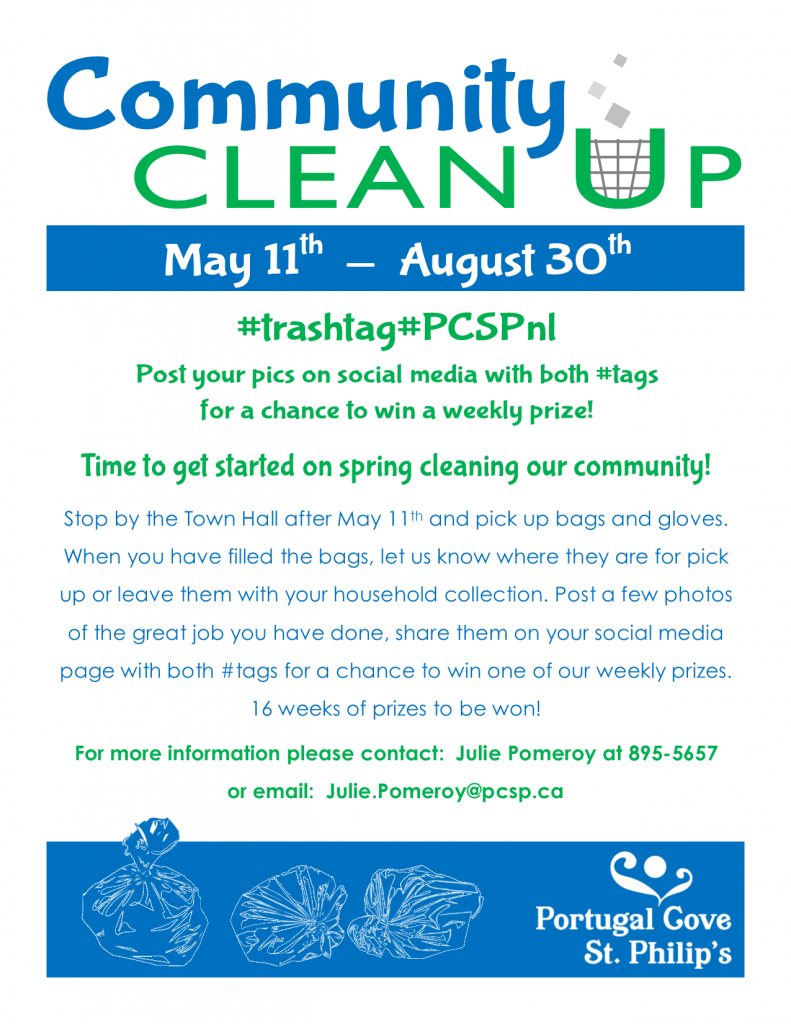 ---
Watch: 2018 Community Clean Up Week
Spread the word and lend a hand for Community Clean Up Week in PCSP from May 26-June 2! Share your clean up photos with the hashtag #PCSPcleanup for a chance to win some great prizes.

Posted by The Town of Portugal Cove – St. Philip's on Monday, May 28, 2018
---
Community Clean Up Superstars
Send in your photos any time to be featured on our clean up wall of fame! Using the hashtags #PCSPnl and #TrashTag, email your photos to [email protected], or tag @PCSPnl on Instagram or Twitter to be showcased.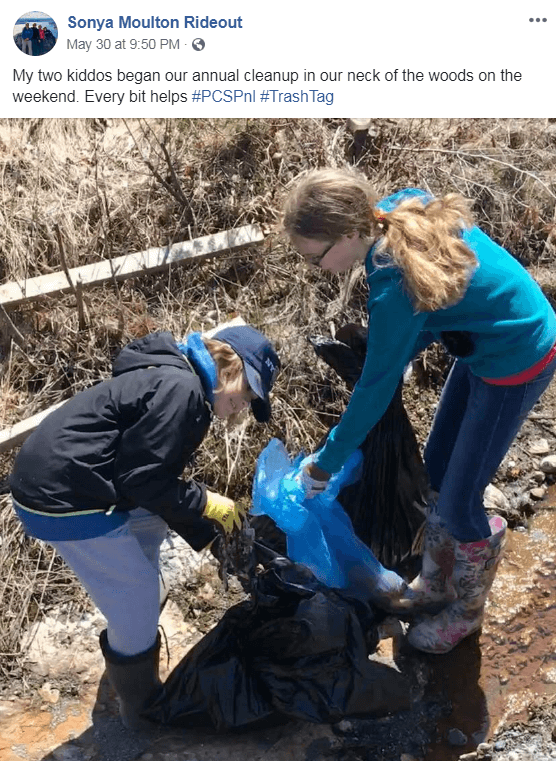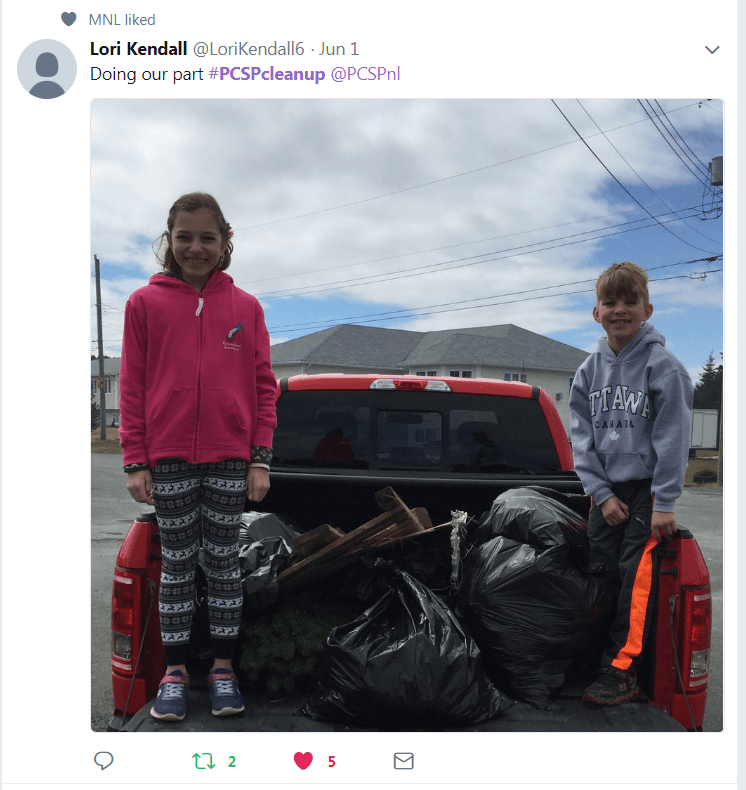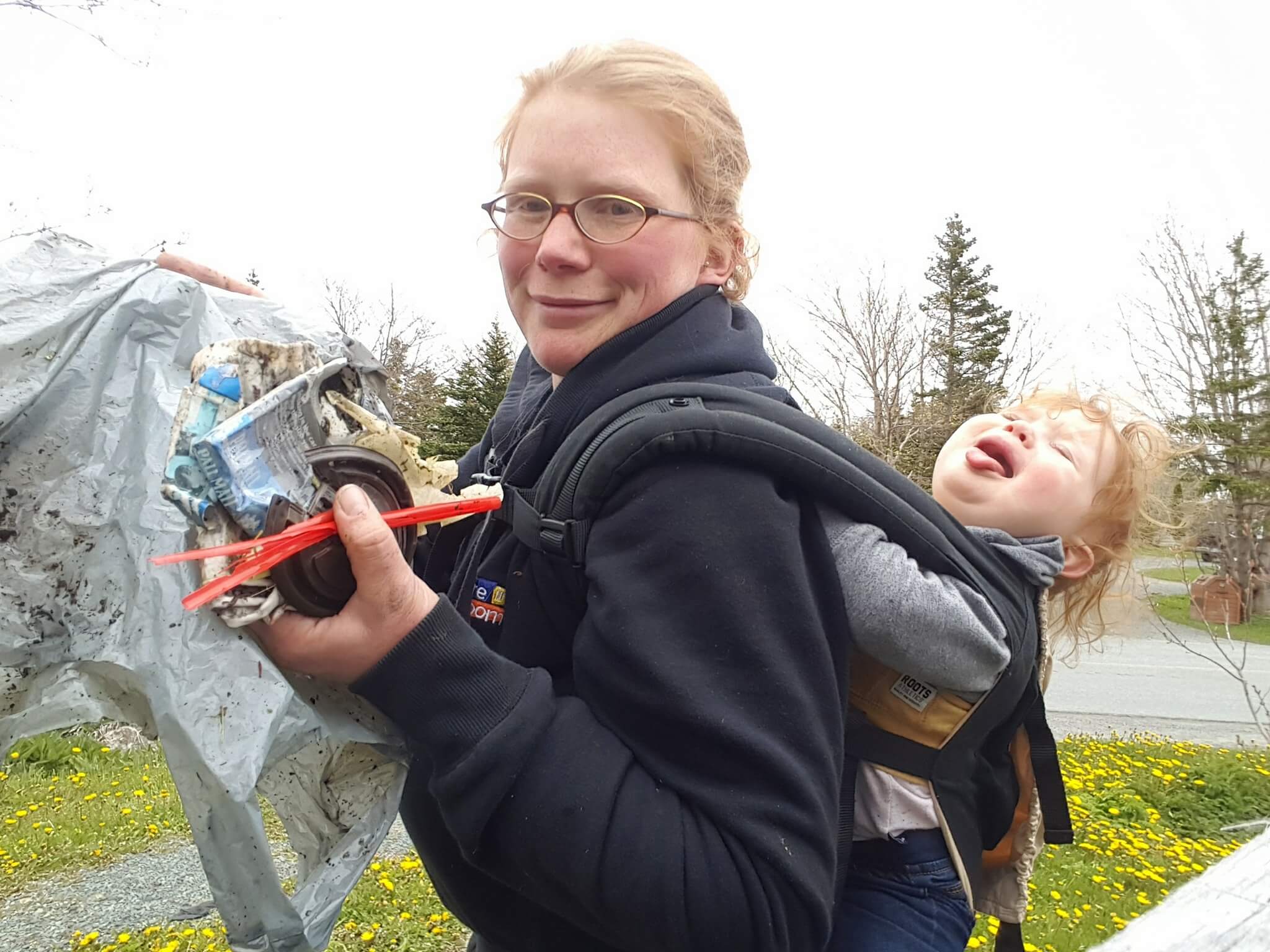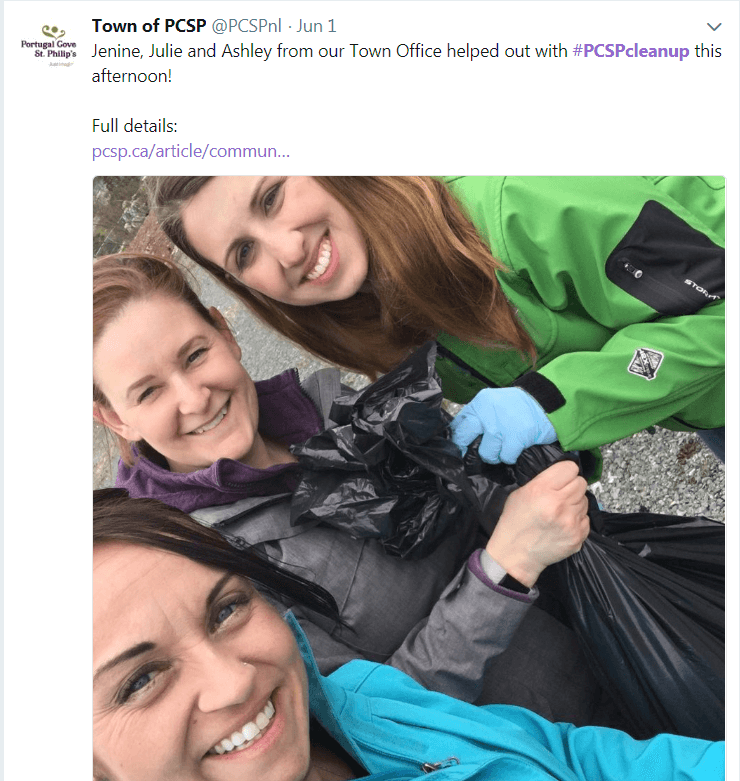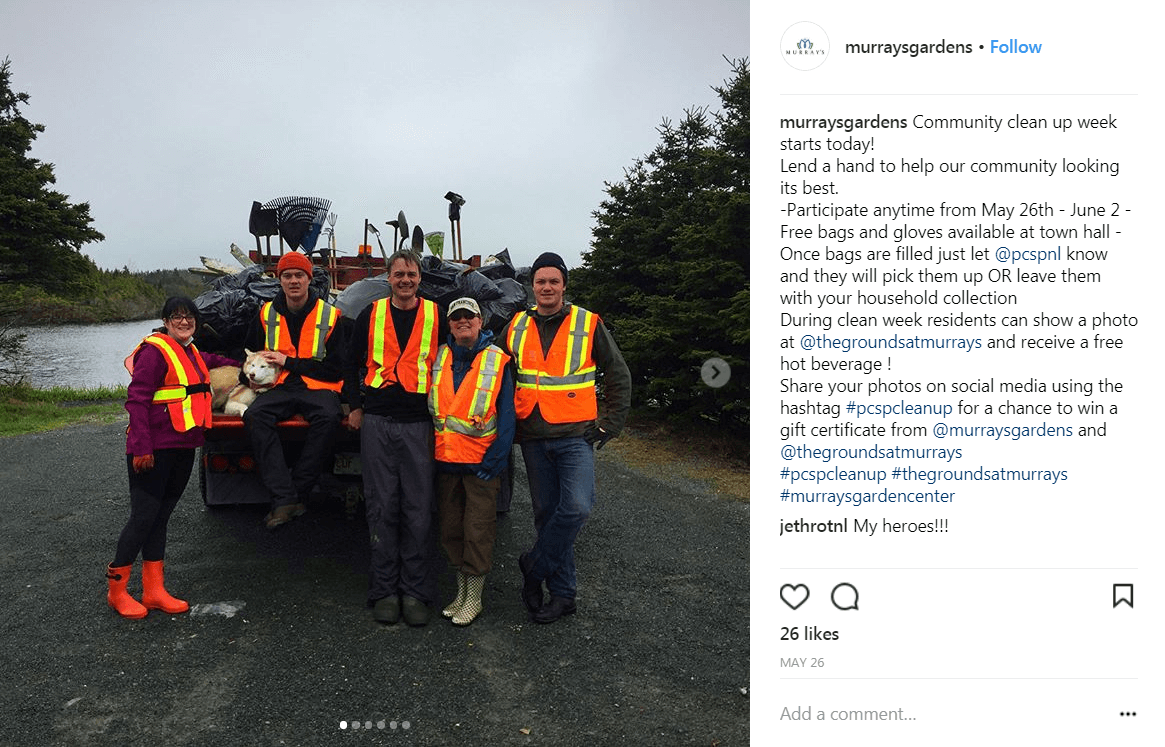 Contact Our Staff
Send us a Message