Killick Coast Games
2022 Overview
The 2022 Killick Coast Games will be taking place from August 21-26, 2022! The 2022 games will be hosted by the Towns of Pouch Cove, Bauline, and Flatrock at the Red Head Recreation Complex in Flatrock and the Satellite Road Recreation Complex in Pouch Cove.
Junior Division:
Ages 11-13
Born 2009-2011
Senior Division:
Ages 14-17
Born 2005-2008
---
2022 Schedule
Visit the Town of Flatrock's Facebook page for the most up-to-date schedule for the 2022 Killick Coast Games. Please note, this is a constantly changing document, it is the athletes responsibility to check regularly. Email [email protected] with questions/conflicts.
https://www.facebook.com/townofflatrock
---
2022 Registration Now Closed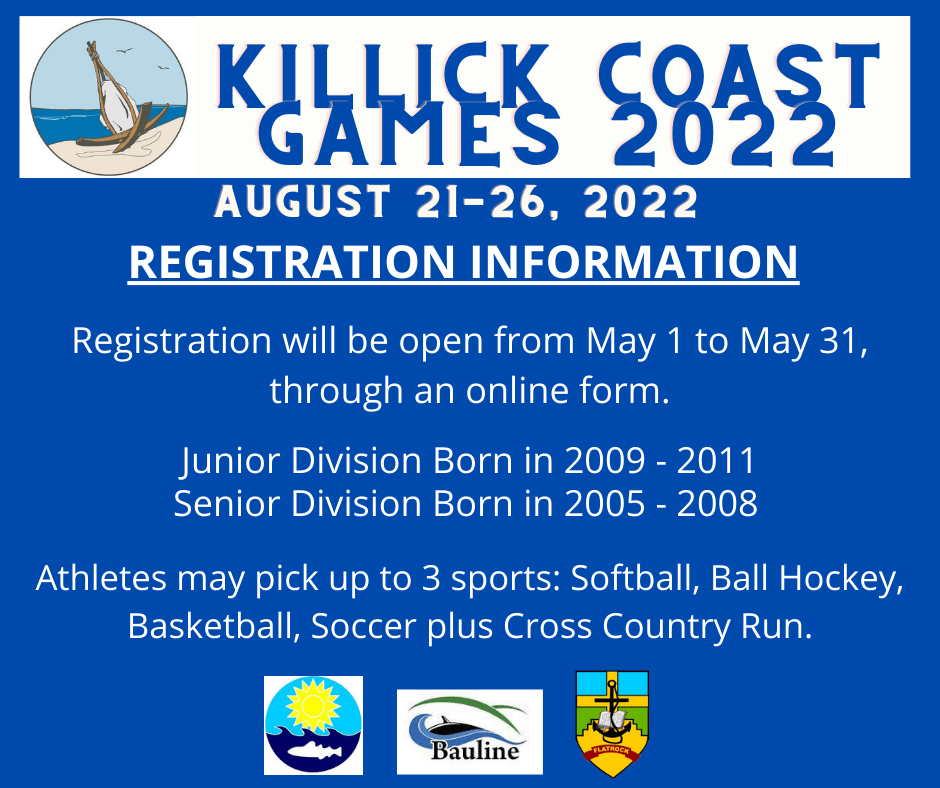 ---
The Killick Coast Games take place every summer to inspire fun and friendly competition. The Killick Coast is made up of six towns that circle St. John's. The six towns that are represented by the Killick Coast are Portugal Cove- St. Philip's, Logy Bay-Middle Cove-Outer Cove, Torbay, Bauline, Flat Rock and Pouch Cove. Within this united section of communities, the Killick Coast Games are an opportunity for young people from each of the communities to play different sports against one another. Sports include ball hockey, softball, basketball, soccer and cross country.
Send us a Message