Classes and Courses
We are excited to continue our series of 2022 Fitness & Programs in PCSP!
Updated 2022 Program Overview Document – Coming Soon
Registration opens through eServices at www.pcsp.ca on Wednesday, April 13th at 9am for PCSP residents and Wednesday, April 20th at 9am for non-residents if space permits. We look forward to a fun and fit session.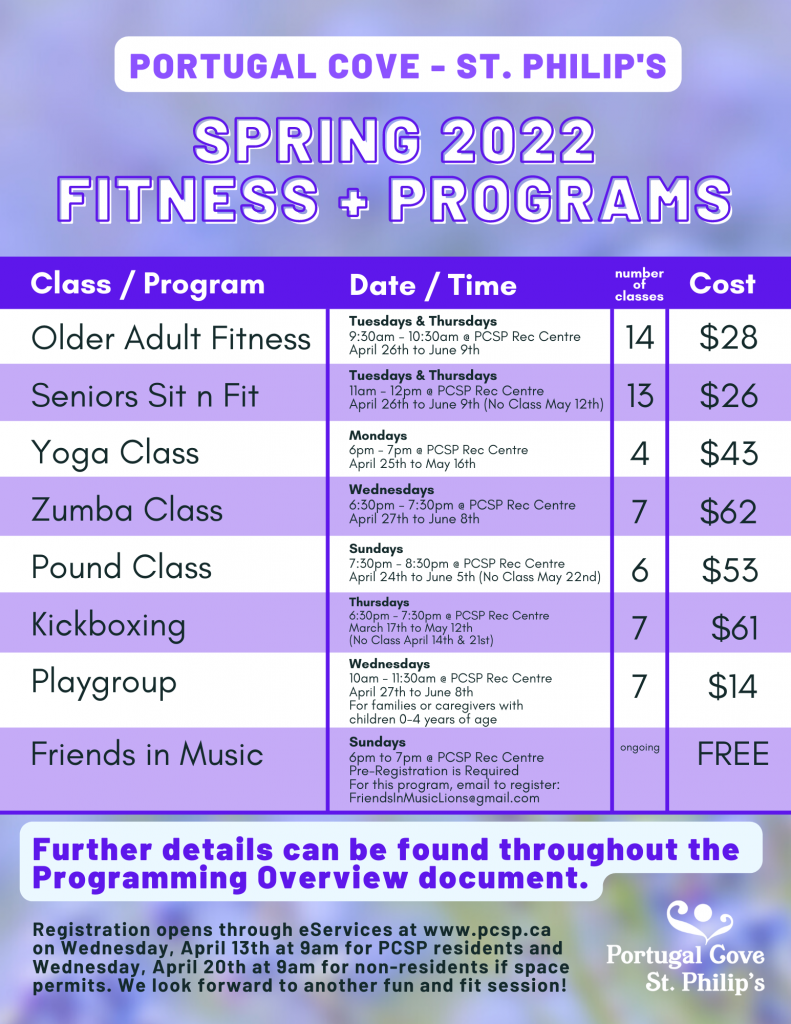 If you have questions on our programs, reach out to Mike Stone, Programs Coordinator, at [email protected] or 895-8000 ext. 233.
---
Click here to return to the Recreation Programs page.
Contact Our Staff
Send us a Message