Classes and Courses
Update:
---
Happy New Year! As the province is under alert level 4, the Town plans to offer a series of virtual activities.
Registration is required for all participants and will be available via eServices for PCSP residents beginning on Tuesday January 11th, 2022 at 9am and Thursday, January 13th, 2022 for non-residents. A Zoom link will be emailed to all participants following successful completion of the registration process via eServices. For more information contact [email protected]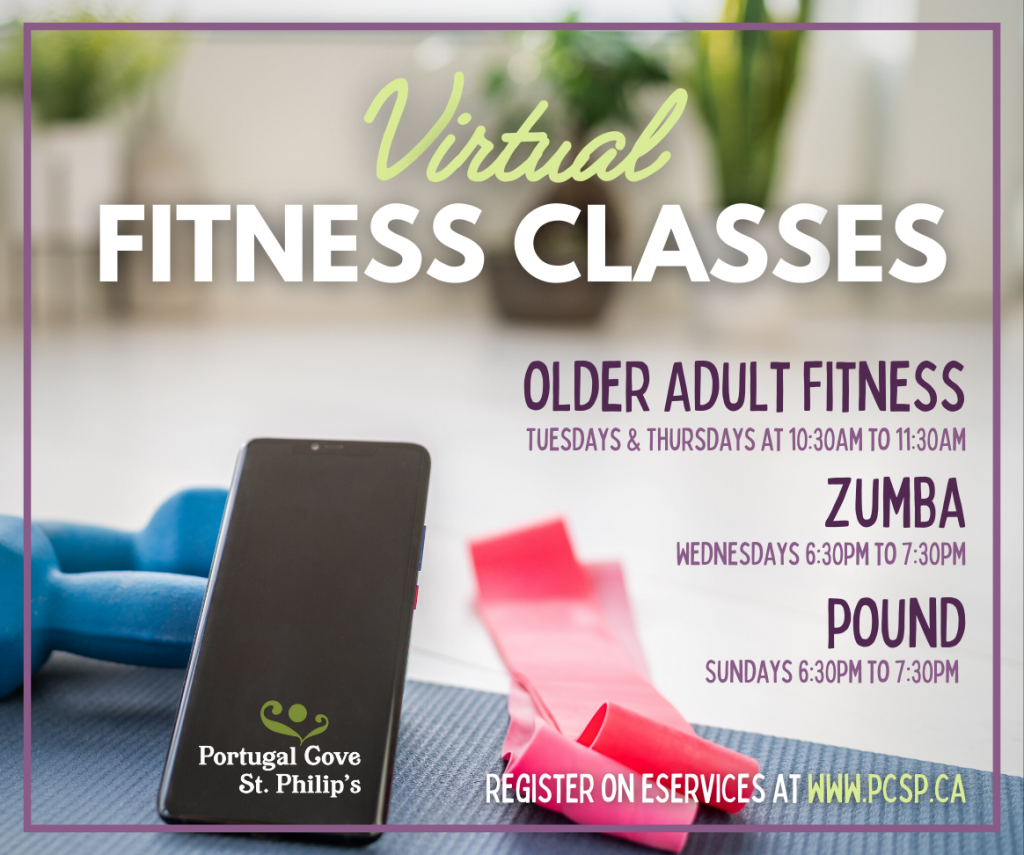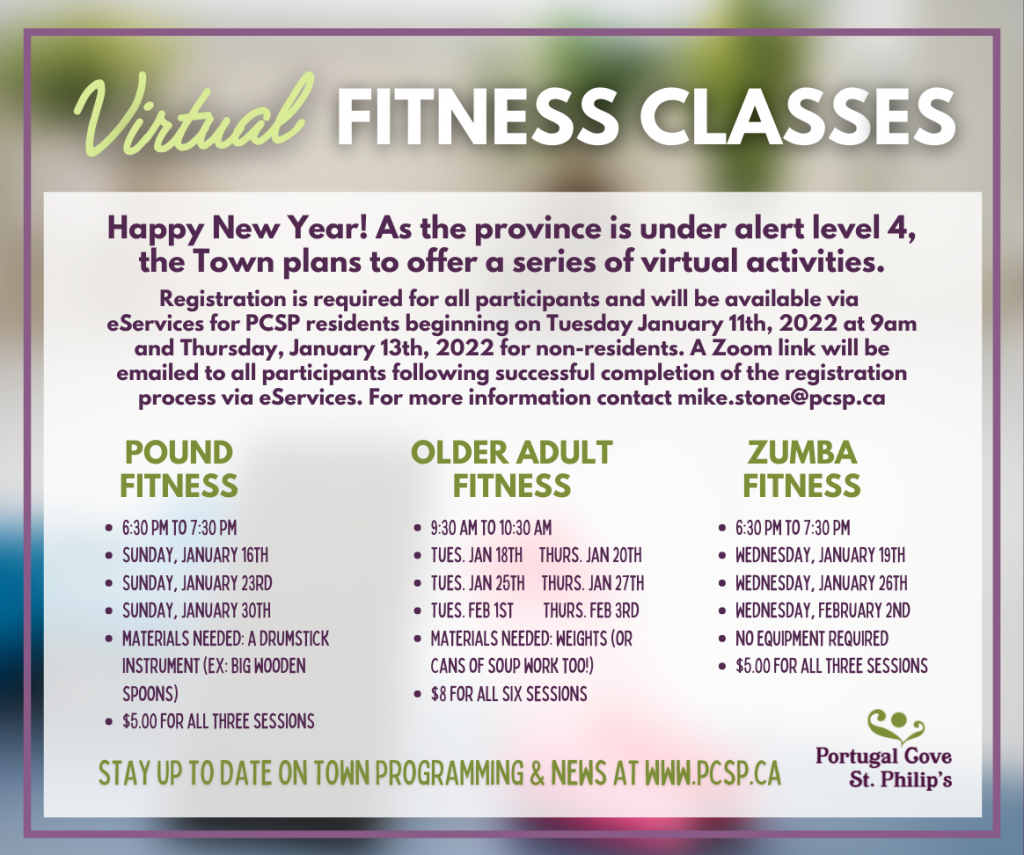 ---
NOTICE
Due to ongoing concerns related to COVID-19, programs may change throughout the season. For our most current updates and advisories, please visit the page linked below:
If you have questions on our programs, reach out to Mike Stone, Programs Coordinator, at [email protected] or 895-5671.
---
Click here to return to the Recreation Programs page.
Contact Our Staff
Send us a Message