Classes and Courses
April – May 2021 Programming Overview:
Registration: Open through eServices until end of day on Sunday, April 11th, 2021.
Please be aware of the procedures and protocols in place to lower the risk of COVID-19 transmission. These include changes to the room layout, schedule, numbers of participants, and more.
Please ensure to read the April – May 2021 Programming Overview document in full and contact our recreation staff if you have any questions.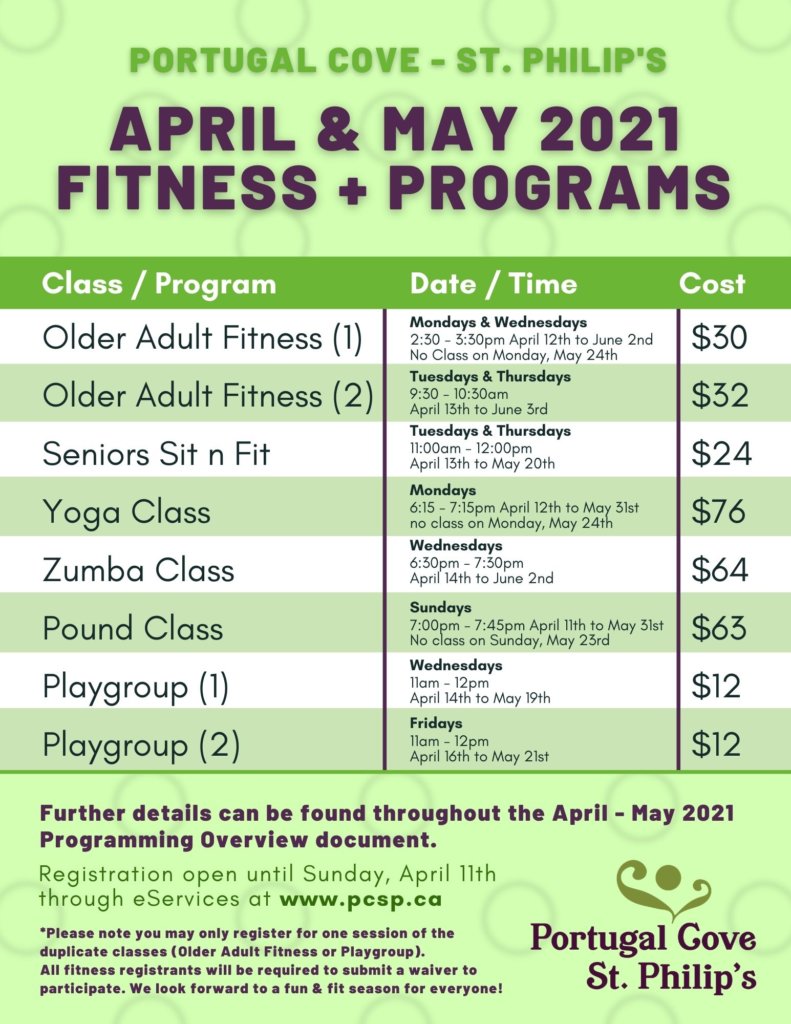 ---
NOTICE
Due to ongoing concerns related to COVID-19, programs may change throughout the season. For our most current updates and advisories, please visit the page linked below:
If you have questions on our programs, reach out to Mike Stone, Programs Coordinator, at [email protected] or 895-5671.
---
Click here to return to the Recreation Programs page.
Contact Our Staff
Send us a Message