Regatta Festival
Regatta Festival 2022!
Thanks to everyone who came out to celebrate our 2022 PCSP Regatta Festival, which took place from July 9th to July 16th in Portugal Cove-St. Philip's!
Check back in early summer 2023 for our next Regatta Festival and visit our Recreation and Special Events page to find out more on what's happening throughout the year.
---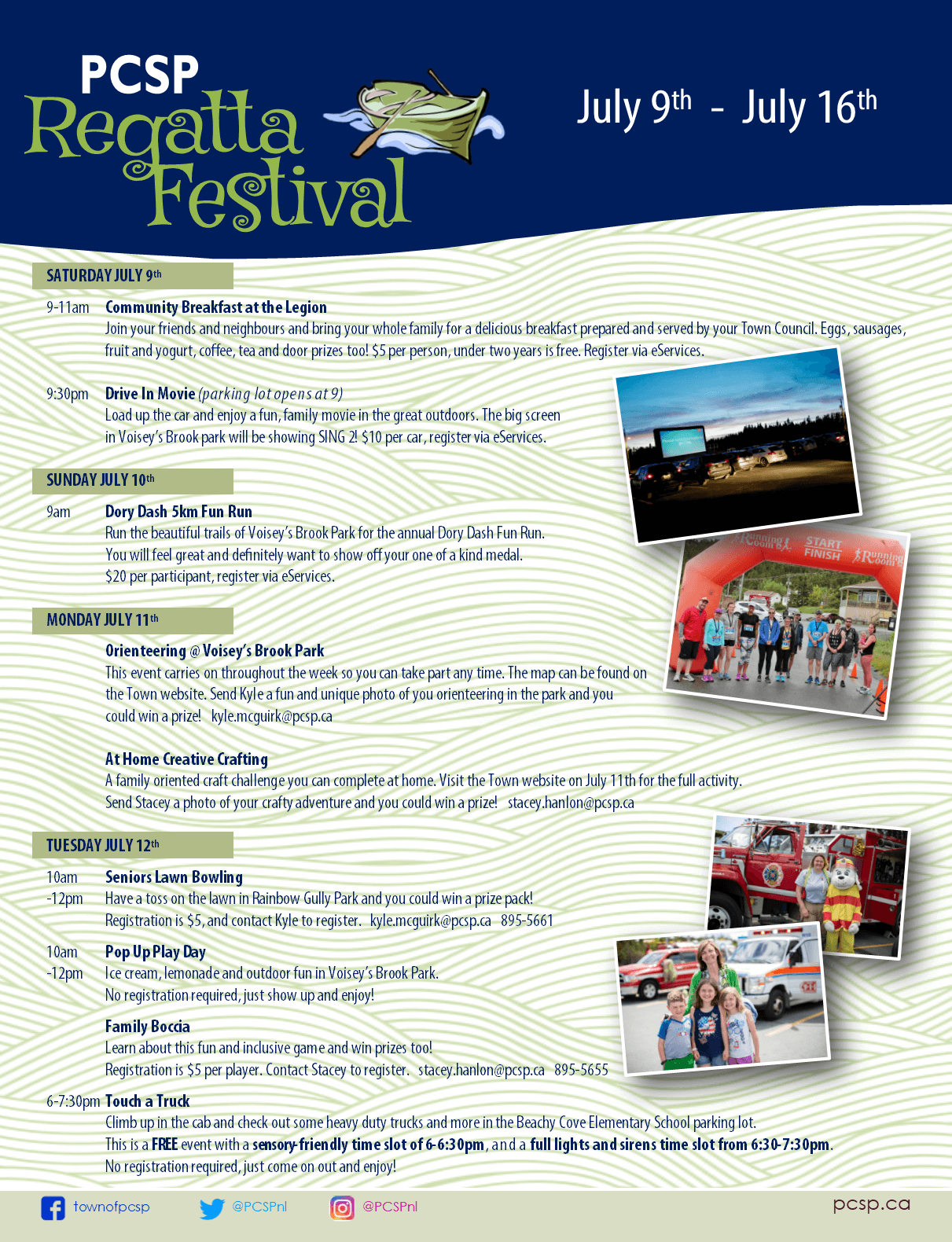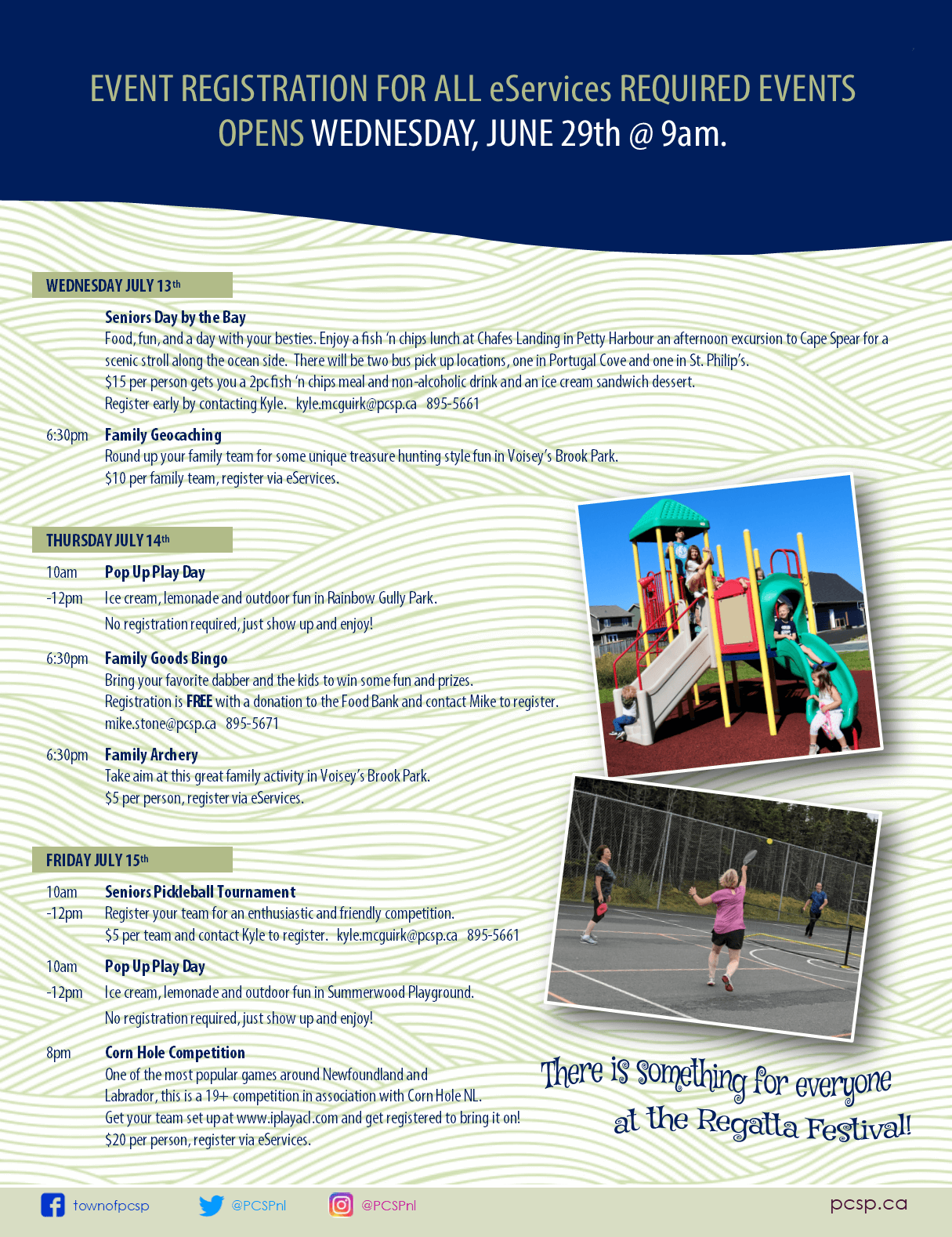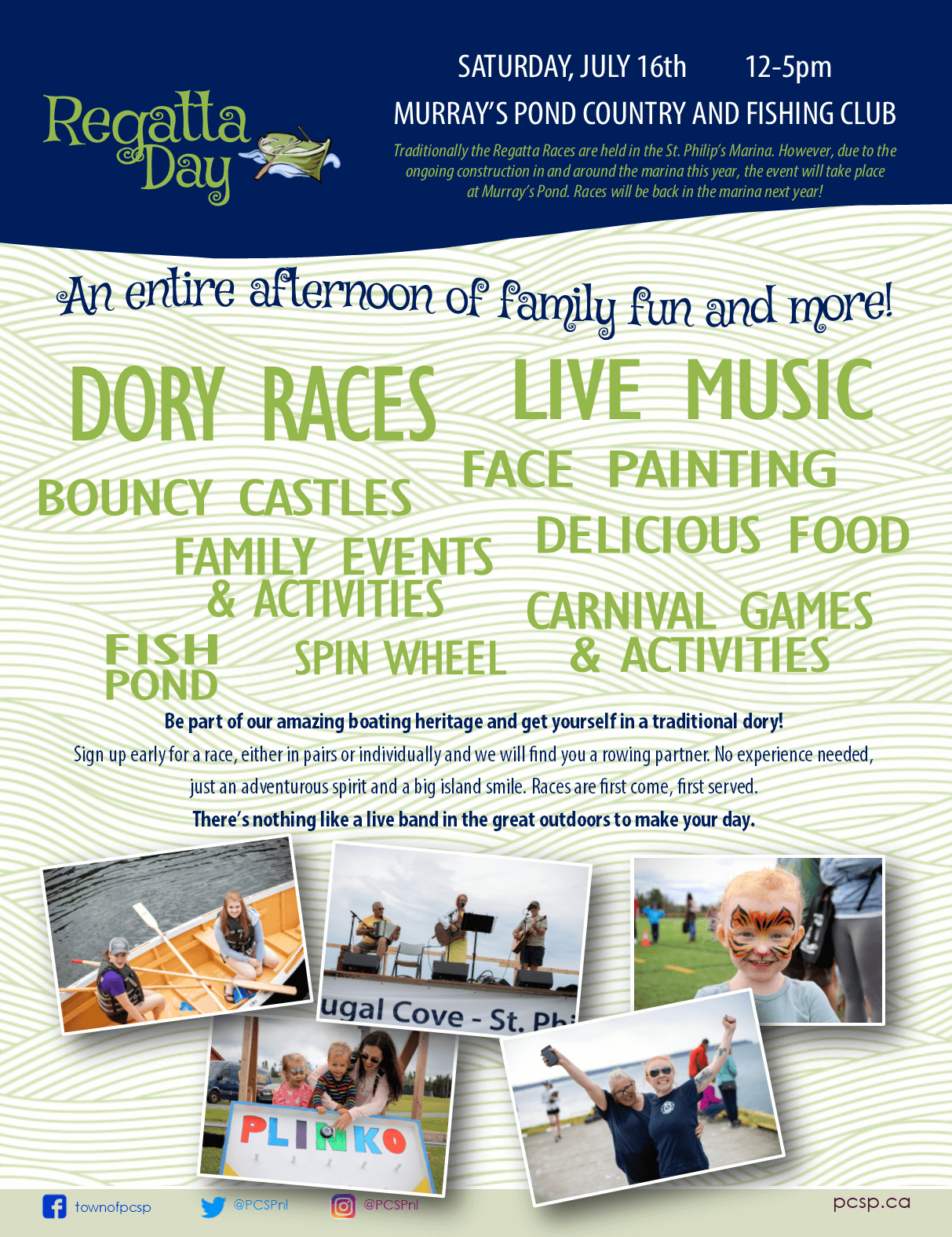 ---
Registration through eServices
Many of our programs require online registration and payment through eServices. If you are a resident and you have not yet used eServices to pay for a program in PCSP, you will be prompted to enter a "sign up key" the first time you use eServices. Please contact Joe Donkers, Accounting Technician, at 895-5666 or [email protected] to receive your sign up key. If you are living in a rental property in PCSP and you are not the registered owner of the home, you will need to sign up as a guest account and you will not require a sign up key.
Send us a Message