Tourism
When you visit the historic community of Portugal Cove-St. Philip's, come for the natural beauty of the community and the proud people who call this town home. From the refreshing view at the St. Philip's Harbour (home of the Portugal Cove-St. Philip's Annual Regatta), to the unique vantage point of the world that is offered from the top of Grayman's Beard, you won't be lacking for things to do or see.
---
Trails & Parks

East Coast Trail
Explore the rugged coastline of our community and see wildlife, brooks, waterfalls, rock outcrops, and more. There are several access points to the stunning East Coast Trail system in Portugal Cove-St. Philip's. To access the popular entry point of Picco's Ridge Path, park behind the volunteer fire hall at 1819 Portugal Cove Road, in rear of the lot as designated by signage. Hike to Portugal Cove Road, turn left, and walk 250m to Loop Drive. Turn right onto Loop Drive. Hike 150m and turn right onto Hardings Hill. Cross the bridge, then hike 300m to North Point Road. Proceed 250m to the end of North Point Road where the Picco's Ridge trailhead sign is located. Hikers are not permitted to drive or park on North Point Road. Further details and maps can be found on the East Coast Trail website.
Grayman's Beard
Grayman's Beard, sometimes also called Graham's Beard, is a large outcrop of rock overlooking the United Church in Portugal Cove.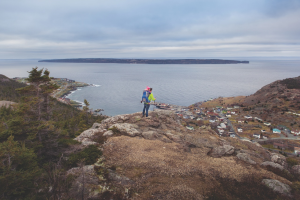 This attraction got its name because of its appearance in the winter. As water drips down the face of the rock, it forms a cluster of large icicles, which to some, looks like a man with a heavy beard. The top of this 500-foot hill provides a breathtaking view of Portugal Cove and Conception Bay, both in the day and the night.
The top of this hill is easily accessible via a manmade path cut to the top. This trail can be found to the left of the last house on Prince's Mountain Drive, and takes about ten minutes to get to the top.
Rainbow Gully Park
Behind the town's municipal building, you will see one of two major Recreation Parks in the Town: Rainbow Gully Park! This park features a range of facilities for people of all ages to enjoy.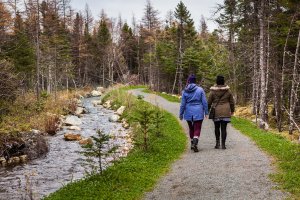 The Rainbow Gully turf multipurpose field is fully equipped with lights, full-sized soccer nets, half-sized soccer nets, player seating, and built-in bleachers. The large Rainbow Gully Park playground is used year round by families from our community and beyond. The popular basketball court and softball field are often used for tournaments and leagues, as well as visitors dropping by for fun and games! The skate park is another favourite, especially for children and teens. Rainbow Gully is also a great place to test your botany identification skills or grow your own fresh, local vegetables in the community garden! For details on rentals and facilities, click here.
Voisey's Brook Park
Along Indian Meal Line, you will see Voisey's Brook Park, another of two major Recreation Parks in the Town! This park features a large trail system, popular with families and people of all ages. Voisey's Brook Park is especially popular amongst dog owners, as there are two dog parks located within the park – one for small breed and one for large breeds, both featuring sand and grass surface. Much of the Town's softball takes place at Voisey's Brook Park, as there is both a mini softball diamond (includes small infield and backstop with benches) and full sized softball field (national size Slo-Pitch field (300 feet), with lights, enclosed dugouts, in-ground bases). Other recreation facilities at this park include a large playground, a full soccer field and a mini soccer field, a skateboard park, and a multipurpose building. For details on rentals and facilities, click here.
---
Beaches & Marinas

Beachy Cove
Located between Portugal Cove and St. Philip's, Beachy Cove holds a small piece of beach. The waters here are usually calm and warm, making it an ideal swimming location. When you visit the beach, you will bear witness to a beautiful waterfall dropping into the sea.
Broad Cove
St. Philip's Beach/Broad Cove is located to the right of the wharf and is covered in medium-sized rocks typical of Newfoundland beaches.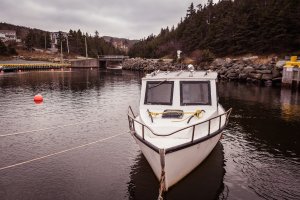 This beach attracts a lot of visitors in mid-summer when the capelin roll in on the beach.
Some people do swim at the beach, but is usually only done by the hardy, as the Atlantic Ocean makes for a cold tub!
The Cove is used for many recreational uses. Recently, it has been used as a training area for scuba diving. The wharf is also a regular headquarter for sea kayaking, sail boating, and personal watercrafts.
Portugal Cove Marina
The Portugal Cove Marina is a located scenic harbour, which is home to the Bell Island Ferry Terminal. Alongside the ferry terminal, you will spot  a small rocky beach, which is also the launch point for the annual Tickle Swim for Mental Health. While you visit the marina, enjoy a meal at one of the delicious local restaurants in the area, Landings Seafood House or Wild Horses Pub & Eatery.
---
Ponds

Hogan's Pond
Hogan's Pond and its surrounding ponds are attractive to tourists for a special reason-Rainbow Trout fishing. Although Rainbow Trout are not native to Newfoundland, in the late 1800's and early 1900's, Hogan's Pond was one of the few places on the island that was stocked with these prized fish. Today, this area boasts one of the highest concentrations of fish on the Avalon, although few are aware of this treasure.
---
Sights

Emma Dawson Churchill
Further details coming soon.
Fanny Goff
Further details coming soon.
Portugal Cove War Memorial
Located in historic Portugal Cove is a War Memorial site which was built in memory of those from the community who lost their lives during the first and second World Wars. The first monument was originally erected shortly after the end of World I, through generous donations from the people of Portugal Cove. After World War II, again through the support of community members, a second monument was built to remember those individuals. On November 11th, 2000, a third monument was erected by the Town with the names added that had been left off the original monuments, as well as adding names from the St. Philip's area.
Western Point Cemetery
Further details coming soon.
---
Regatta
Each summer, the Town of Portugal Cove-St. Philip's hosts the annual Regatta Festival! The highlight of this week-long celebration is always Regatta Day, which takes place on the St. Philip's Marina. Families and visitors come from near and far to take in a day of games of chance, delicious foods, live music, and of course – the traditional dory boat regatta races! For further details, visit the page below.
---
Festivals & Events
Portugal Cove-St. Philip's is proud to offer annual festivals such as our Winter Carnival, Regatta Festival, and Fall Family Festival. The Town also hosts a variety of events every month, including an Environment Fair, Community Awards, and celebrations of the holidays. Please check the page below for further details, as we are always coming up with new ways to celebrate living in our great town in this fantastic province.
---
Restaurants
Portugal Cove-St. Philip's offers a unique combination of local restaurants, each with their own flare and flavours. Enjoy a tasty meal, dessert, or snack at one of the fabulous options below:
By the Beach

1608 Thorburn Road
895-8800

Kitchen Sink

1523 Thorburn Road
895-7509

Landings Seafood House Restaurant

1933 Portugal Cove Road
895-0000

The Grounds Cafe at Murray's 

1525 Portugal Cove Road
895-2800

The Indian Express

11 Beachy Cove Road (Former Beachy Cove Cafe Building)
709-769-5229

Tilt House Bakery

1194 Portugal Cove Road
895-2590

Wild Horses Pub & Eatery
---
Businesses
There are dozens of local businesses in Portugal Cove-St. Philip's in a range of industries, including:
Agriculture and Farming
Arts and Entertainment
Beauty and Personal Care
Building Contractors and Services
Daycare and Education
Food and Beverage
General Services and Repair
Health and Wellness
Media, Print and Communications
Pet Services
Professional Services
Retail Sales and Services
Sport and Fitness
Tourism, Transportation and Travel
---
Bell Island
---
Contact Our Staff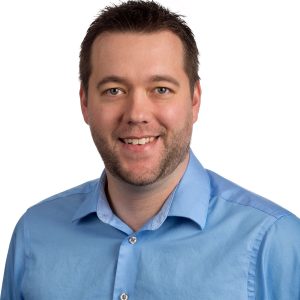 Jeff Lawlor
Director of Economic Development, Marketing and Communications
Send us a Message