Council
NOTICE:
Public Council Meetings are generally held every 4 weeks on Tuesday evenings at 7 p.m. Please be advised that meetings take place as a hybrid model of in person and digital, via Zoom software or a dial-in feature. All are welcome to join as audience members for these council meetings.
To view details on our Council Meetings & Minutes, visit: https://pcsp.civicweb.net/Portal/
---
Town Council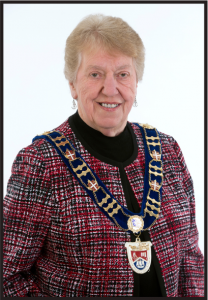 Mayor
Carol McDonald
Carol returns to the position of Mayor very ready, with having already served in the role from 2017-2021, as well as having been the first Mayor of the Town of Portugal Cove after incorporation. A retired business operator and entrepreneur, she has also served as a member and commissioner for several provincial and federal boards including Canada Ports Corporation, St. John's Ports Corporation, Human Rights Commission, among many more. An active volunteer, Carol has volunteered with the Association for New Canadians for over 20 years. In addition, she has served on the Association's Board of Director since 1994. Welcome back, Carol.
---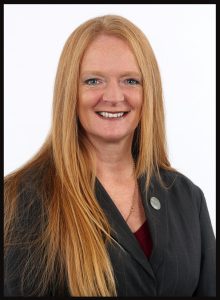 Deputy Mayor
Madonna Stewart-Sharpe
Following a four year term as an elected councillor, Madonna is delighted to serving her community as Deputy Mayor for the next four years. Madonna's educational background from Memorial University has opened doors in a variety of fields such as management, budget planning, finances and marketing. Volunteering has always been a large part of her life, including time spent as a soccer coach, junior church choir director among Town events. Madonna has a strong sense of pride being a member of the PCSP community. She married a lifetime resident of PCSP and has been living here for more than 25 years with he and their three sons, Stephen, Stewart and Andrew.
---
Dave has been a councillor with the Town of Portugal Cove St. Philip's for the past eight years, and looks forward to working with the new Council team over the next four. Dave holds a Master's degree in Education and currently teaches at Brookside Intermediate in the very community he calls home. Proud with what he has been able to accomplish with the past Councils, Dave hopes to continue to grow PCSP as a vibrant community. Dave has three children with his wife Carol, and has been living here for more than 25 years, volunteering his time with such groups as Mazol Shriners, Brookside Intermediate's soccer teams, and NL Foster Families
---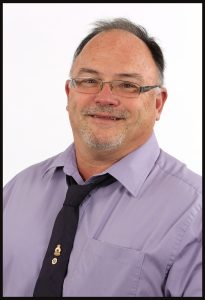 Councillor
Darryl J. Harding
-Off until June 20, 2023-
Darryl is excited to return for another four years on council, following a wonderful first four year term from 2017-2021. Proud to have had his formative years on Harding's Hill, Darryl is actively involved in many volunteer organizations such as PCSP Lions Club and Royal Canadian Legion Branch 10. Darryl currently works as the Manager of Dietary Services and Training with the Newfoundland and Labrador Housing and Homeless Network. With over 40 years experience in human resource strategies, collective agreement negotiation and crisis management, he plans to continue to use these skills serve his town as Town Councillor. He has an extensive background in Business and Govt. at the Provincial level having served as EA to the Minister of Service NL and the Minister of Transportation and Works. Living in PCSP with his wife Carol and sons Ryan and Gregory, his daughter Samantha having moved out on her own, Darryl is extremely proud to be a member of the PCSP community.
---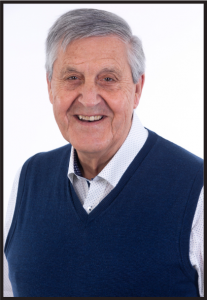 Councillor
Cyril Hayden
Cyril is looking forward to serving as a Councillor for the next four years and helping to move out town forward for the benefit of all citizens. He is a graduate of Memorial University, as well as a red seal industrial mechanic and welder. Now retired, Cyril worked for many years as the General Manager with the provincial branch of Air Liquide, and international gas company. He is passionate about giving back to the community through volunteerism and he regularly works to help improve the finances of the community groups with which he volunteers, including the School Lunch Association, Avalon Minor Hockey, the Avalon East School. Board, and many others. Having lived in Portugal Cove-St. Philip's for the last 16 years with his wife, Marion, Cyril feels a deep sense of pride for and connection to this community.
---
Councillor
Tina Neary
With her passion for people and helping others, Tina looks forward to returning to serve the next four years on the PCSP Town Council following a fantastic first term on council. Tina is presently the Regional Director of Broken Arrow NL, an organization that provides treatment services to children and youth within a group of specialized therapeutic homes. She comes with a background in mental health wellness, education, inclusion and accessibility for all children, youth and families. Having received her Master's from Ryerson University, she served multiple terms with the Child and Youth Care Education Accreditation Board of Canada, as a board member, president, and then past president.  Tina has been a resident of Portugal Cove – St. Philip's with her three children and husband (who was born and raised here) since 2012.
---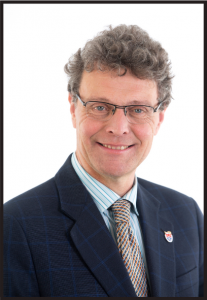 Councillor
Gavin Will
Gavin returns to the PCSP Town Council in the position of Councillor with great enthusiasm, having already served as the Town's Deputy Mayor from 2013-2017. Following a career as a journalist, Gavin founded Boulder Books in 2002 – a company which has since grown to become a leading book publisher in Atlantic Canada. Gavin is strongly engaged in the community and looks forward to listening and being a voice for the residents of our town for the next four years. He is a dedicated volunteer with the local Lions Club and food bank, and he is passionate about improving public safety and accessibility. Gavin has lived, worked, and raised his family with his wife, Amanda, in Portugal Cove-St. Philip's since 1994.
Contact Our Staff
Send us a Message