Road Services
There are many road services provided within Portugal Cove-St. Philip's, including snow clearing, road maintenance, and ditching. We make strong year-round efforts to ensure the safety and quality of roadways in the Town.
---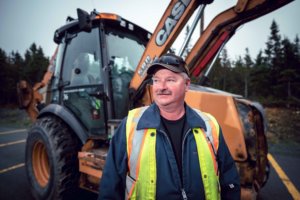 There are many roads within the boundaries of Portugal Cove-St. Philip's which are not owned and maintained by the Town.  The roads and associated organization with responsibility are listed below.  Inquiries and concerns related to these roads can be submitted directly to the associated organization (contact information listed below) or to the Town's Public Works Department. We are regularly in contact with the Provincial Department of Transportation and Works, and all reports submitted to the Town's Public Works Department will be relayed to the province.
Click here for a list of Town owned and maintained roads
Responsibility of Provincial Government (please call 729-2300 or email [email protected])
Beachy Cove Road
Portugal Cove Road
Tuckers Hill Road
Thorburn Road (from Tuckers Hill out)
Old Broad Cove Road
Indian Meal Line
Bauline Line Ext
St. Thomas Line
Responsibility of the City of St. John's (please call 754-2489)
Bennett's Road
Private Roads (Responsibility of Private Owners)
Kenisington Lane
Maggies Place
Ridge Road
Bridgets Road
Gladneys Road
Jims Road
Johns Road
Jonathan Heights
Jordan Place
Kiddie Lane
Lark Place
Lois Lane
Murphys Lane
Peckhams Road
Rons Road
Sarah Jane Lane
Sharpes Road
Smiths Road
Solomans Drung
Walts Road
Wild Strawberry Fields
Allens Lane
Autumn Valley Road
Ayres Lane
Boulder Lane
Carman Lane
Puffin Place
R.C. Church Drive
Longmarsh Road
---
Snow Clearing & Ice Control
Snow Clearing Damage Claim Form
Snow clearing and ice control operations are performed by Town staff.  We have 24-hour, 7-day a week snow clearing coverage.  This means we have monitoring of road conditions 24-hours-a-day, 7-days a week.  Our staffing levels for snow clearing and ice control are higher during the weekday early morning/daytime hours as compared to evenings and weekends.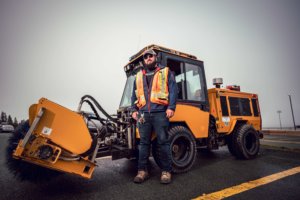 The Town clears the roads owned and maintained by the Town.  There are a number of roads throughout the community that are not owned and maintained by the Town, which are listed in the section above.
Snow events can cause disruptions.  We appreciate the patience of residents during such events as we work through clearing the roads and placing ice control materials.  The Town uses a combination of salt and sand for ice control, this means you may not always see black pavement after our snow clearing efforts have taken place.
Winter Parking Ban
Residents are reminded that during the period from November 1st to April 30th, both days inclusive, no person shall park, leave, or abandon any vehicle or any portion of any vehicle upon any Street Reservation within the Town between the hours of 12:00 midnight to and including 8:00am; and at any time when there is a snowfall and for 12 hours after the snowfall has ceased. Vehicles left on the roadway may be subject to a ticket or be impounded at the owner's expense.
Please Do Not Throw, Blow or Plow Snow on the Road
Residents are also reminded not to throw, blow, plow or place snow in the road – this is against the law.  The Town's job is to keep roadways clear and accessible – please support us in this endeavour.
Click here to view the Schedule of Fines (within the Town's Traffic Regulations)
Roadways are our Responsibility, Driveways are Yours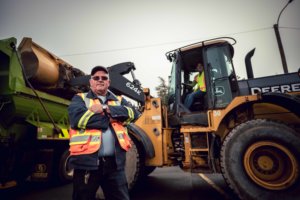 We kindly remind residents that the Town is responsible for clearing streets, not driveways.  Some residents grow frustrated with the snow levels in their driveways or on their properties.  Please remember, our Snow Clearing Operators are simply doing their jobs – keeping the roads cleared.  Unfortunately, that will mean snow in your driveway or on your property.  Please do not place the snow from your driveway or property back into the road, this only causes delay in our snow clearing efforts, frustrates your neighbours and has the potential to hinder proper access to our roadways.
---
Report a Pothole   
Please contact the Public Works Department to report potholes in the Town.  When you submit a report, please provide the street name and an adjacent civic number if available.
We can be reached by phone at 709-895-8000, ext. 228.  Concerns can also be emailed to us at [email protected] or you can fill out the "Send us a Message" form below.
Send us a Message