About Our Town
Portugal Cove – St. Philip's is built upon the history and heritage of two unique communities. Together this place provides our residents the opportunity to live in a modern, yet traditional community in rural coastal setting.  We embrace a small town lifestyle and the small town charm while sitting on the edge of the oldest city in North America. Come for our history and heritage, get lost in our past, while being present with some of the most spectacular views in Newfoundland and Labrador and some of the most spectacular people.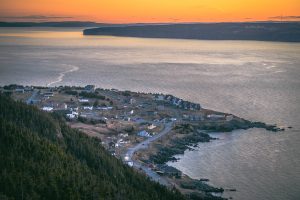 Full of small town magic, Portugal Cove-St. Philip's is, in our humble opinion, the best place on the Avalon Peninsula to live and visit. We are located 10-15 minutes from St. John's, the St. John's International Airport, and all major retail centers. We're home to the Bell Island Ferry Terminal, where you can jump on a boat and head to the island inside an island. A world all their own, just off the banks of Portugal Cove. Fly into St. John's, get your fill of the city life, and then drive for five minutes to sit on a deck with a cold drink, staring out at the Atlantic. How many places can boast this?
Our locals live the best of both worlds, raising a family in a close knit community, but all conveniences of a city within reach. We have our cake and eat it too. We also bake the cake, just ask our local bakers, who know the way to the heart is through the stomach. The world is inspired by us, just ask our resident artists that live and work in town. Inspiration is drawn from the people, the place. Inspiration is drawn from the beauty, the wisdom, the strength, and joy from the folks who claimed this corner of this wild province their home. Keen wit and an imaginative culture are labels we earned and are proud of. And we are a proud people, for good reason.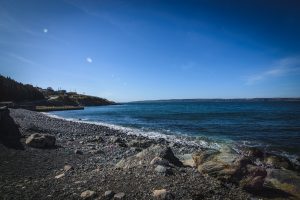 Drink in the first sunrise of North America, every day. Surround yourself with the unspoiled oceans and craggy coastlines border the beautiful town of Portugal Cove-St. Philip's; where whales come to frolic in the frothy sea; birds swoop in to rest on our picturesque shores. We were made for adventure, for creating stories to tell when we're old. Whether it's romping in the summer or playing in the winter, you'll find a place to do it in our community. Outside or inside, there are no missed opportunities for full living. Portugal Cove-St. Philip's was made for sharing. We are where imagination comes to roost, where life knows how to live.
Come sing our songs, tell our tales, laugh with our laughter.
Come visit to feel at home.
---
Our Vision:
The Town of Portugal Cove – St. Philip's aspires to be a sustainable and complete community, offering residents and visitors access to connected and safe neighbourhoods, natural open spaces, agricultural lands and soaring coastlines. A vibrant heritage combined with increased economic opportunities will create a preferred place for people to live and grow, to be close to work, to pursue recreation, to invest and to visit.
---
Learn More about Portugal Cove-St. Philip's: 
Send us a Message