St. Philip's Beach Ad-Hoc Special Committee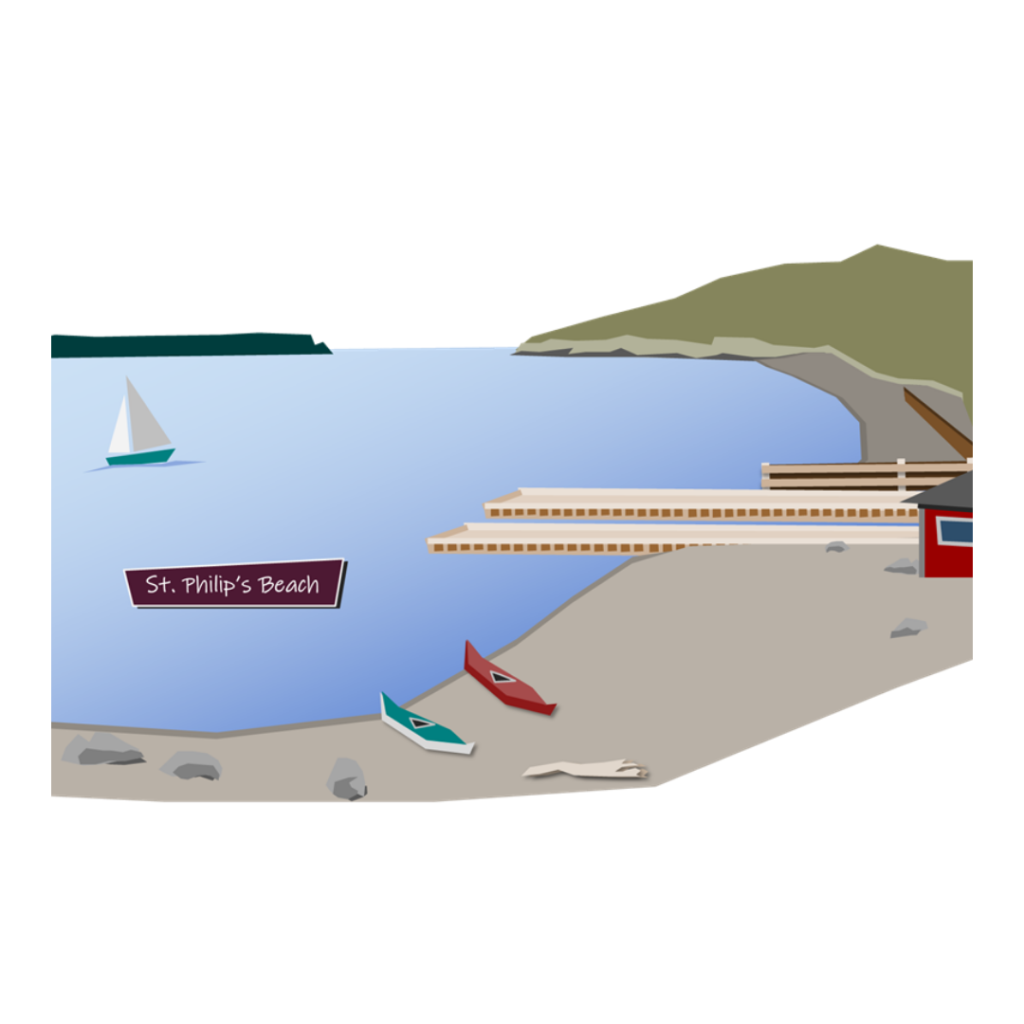 St. Philip's Beach Ad-Hoc Special Committee
Terms of Reference
Objective
The St. Philip's Beach Ad-Hoc Special Committee will provide strategic direction to Council to ensure St. Philip's Beach will be restored and enhanced to the full extent practically possible, for residents and visitors to enjoy the area while protecting its natural beauty. In addition to this primary goal the committee may provide input and suggestions for additional projects within the general vicinity of the St. Philip's beach area that would be complimentary. The St. Philip's Beach Ad-Hoc Special Committee sets out to create an area that residents and visitors of all ages can enjoy, where the heritage of the fishing industry can continue and families can partake in various recreational activities.
Duration
This Terms of Reference is effective until the August 30th, 2021 or unless terminated by agreement between the members.
Members
Council has the authority to appoint anyone that would be beneficial to the Ad-Hoc Committee.
The initial members of the St. Philips Beach committee will be comprised of:
Madonna Stewart Sharpe, liaison to Council and Chair of Committee
Darryl J Harding, Councillor and liaison to the Public Works Committee.
Carol McDonald, Mayor
Jeff Lawlor, Director Economic Development, staff liaison.
Sonya Rideout, resident and ACE liaison.
Jennifer Dwyer, resident and Heritage liaison.
Robert Stapleton, resident and Tourism liaison.
Personal Responsibilities       
The members of the committee will commit to attending all scheduled group meetings while wholeheartedly championing the committee's efforts to Council, community groups, residents and businesses. Members will share all pertinent communications and information with all relevant stakeholders in the community. All members must make every effort to ensure timely decisions are made and that their actions are completed regularly so as to not hold up the project. If unable to attend a meeting or complete an action members must notify the committee Chair, as soon as possible. Members of the committee will be provided with complete, accurate and meaningful information in a timely manner and be given reasonable time to make key decisions. The committee will be alerted to potential risks and issues that could affect the project, as they arise. The committee will encourage open and honest discussions between members, Council, Staff, community groups, residents and businesses, free of any misleading assertions. This will be achieved with ongoing 'health checks' to verify the overall status of the Committee and its goals with various stakeholders.
Meetings
Madonna Stewart Sharpe will chair meetings. A meeting quorum will be 3 members of the committee.  Decisions will be made by consensus (members are satisfied with the decision even though it may not be their first choice). If consensus cannot be reached, the committee chair makes the final decision. Administrative support will be provided by Jeff Lawlor, this includes preparing agendas, supporting papers, preparing meeting notes and information. Meetings are to be held every two weeks on Thursdays at 7:00 pm at Rainbow Gully Hut. If required by public health guidelines virtual meetings will be held rather than a physical gathering.
Amendments
Any amendments or modifications of the Terms of Reference must be submitted for consideration in writing to Council after consultation and agreement of members within the St. Philip's Beach Ad-Hoc Special Committee.
Adoption
The Terms of Reference have been adopted by Council on April 13, 2021.