Holiday Motorcade
Due to Covid-19, this year the annual parade will instead be a Holiday Motorcade with Santa that travels throughout the community. Residents will be encouraged to watch the motorcade from their vehicles and within their bubbles! Only vehicles from the Town's fleet and Volunteer Fire Department trucks will participate in the Motorcade.
Holiday Motorcade Date: Sunday, December 6th, 1:00-4:00pm
Follow along with us on Twitter @PCSPnl for live updates on motorocade day about where we are on the route!
Please note the following Public Health Measures for the Holiday Motorcade:
If at all possible, when spectators are not on personal property, please remain parked in a vehicle to watch the motorcade.
If you cannot stay on your property, when in public please socially distance from others and keep with your own personal bubbles.
There is no collection of food drive items or letters to Santa during the Motorcade.
Check out our Holiday Motorcade Map! The parade route will begin at the Town Office at 1:00pm and make its way throughout the community on the route outlined below.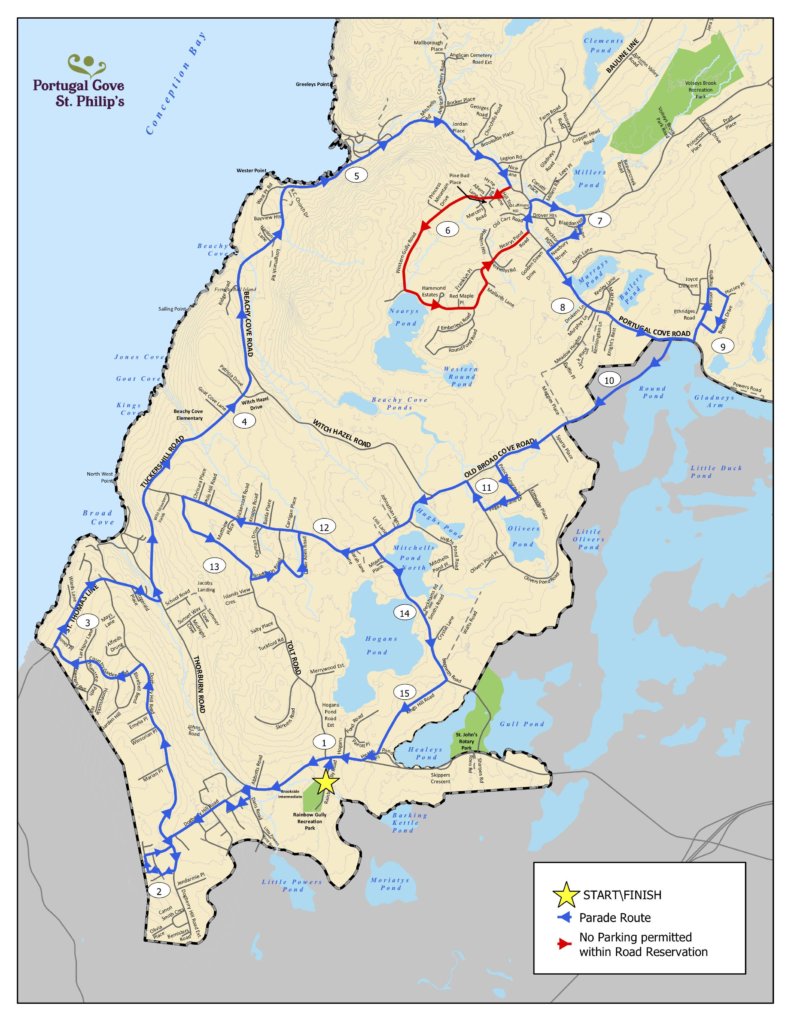 Click here for further details on all the Christmas and holiday events in PCSP
---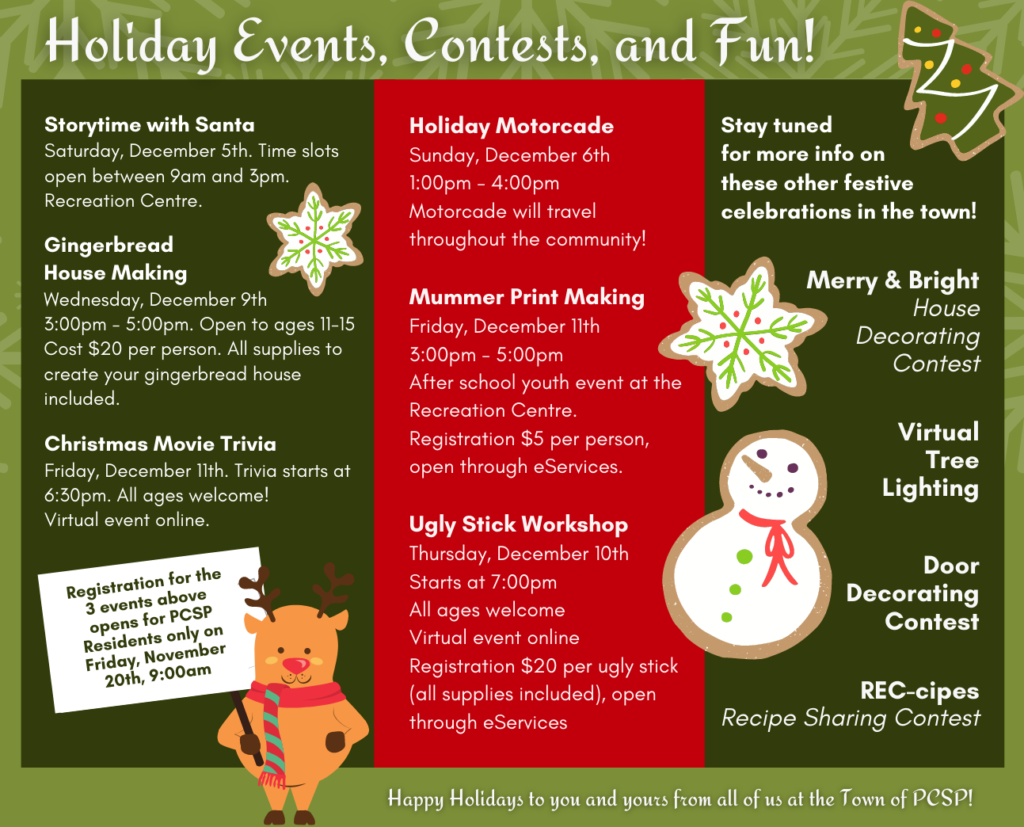 Send us a Message