Guy Fawkes Night
2020 Event Details:
🔥 Guy Fawkes Photo Contest 🔥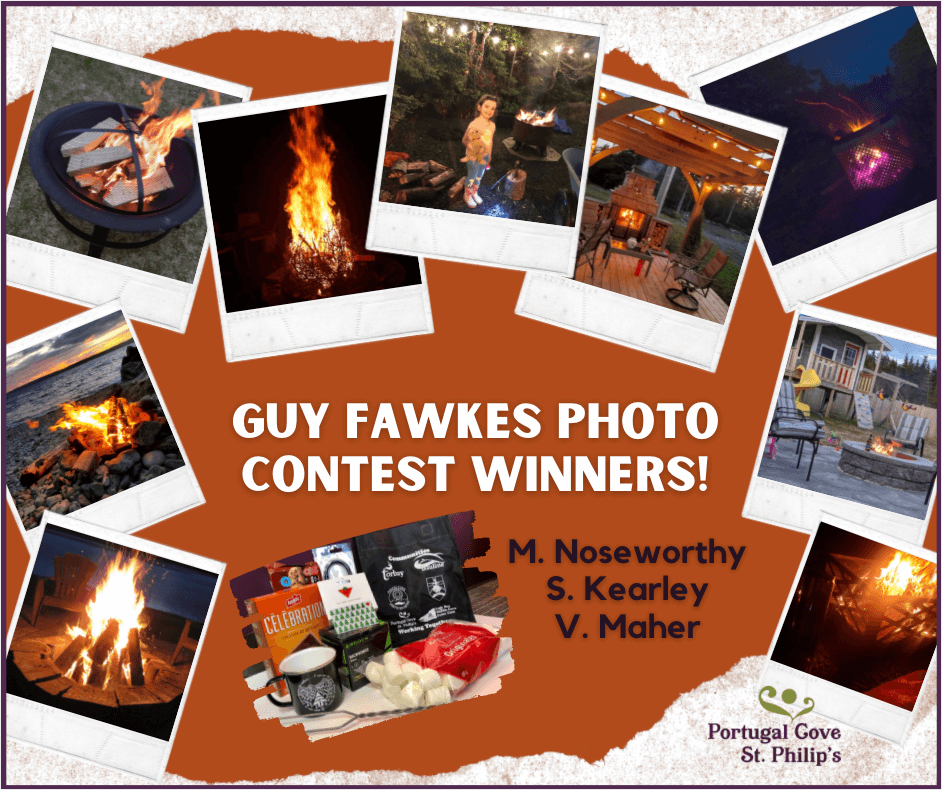 This year, due to Covid-19, we can't have our usual community bonfire, but we are excited to bring you a Guy Fawkes photo contest!
Send in a photo of a backyard or beach fire you've enjoyed this year to [email protected] or tag us on Twitter @PCSPnl for your chance to win! Deadline to enter is Guy Fawkes Day, November 5th at noon 📷
All photos will be entered for a chance to win 1 of 3 PCSP Prize Packs (valued at $100 each), including all the treats you'll need to enjoy your next fire and more.
Remember, when you're having a recreational fire with family and friends – safety comes first! Follow all fire safety guidelines from our local Portugal Cove-St. Philip's Volunteer Fire Department and always have a water source or extinguisher nearby in case of emergency.
---
Thanks to all those who attended the 2019 Guy Fawkes Night event! Please enjoy the photos from the event, linked through our Town's Facebook page below.
---
Guy Fawkes Night is a night steeped in history and tradition, dating back to 1605. Bonfire Night or Guy Fawkes Night always takes place on November 5th, the original night of the Gunpowder Plot. The Town invites the community to come out enjoy a great bonfire, roast marshmallows, and have some hot dogs.
---
For more on the history of Guy Fawkes Night/Bonfire Night, click here.
Contact Our Staff
Send us a Message