Guy Fawkes Night
Thanks to all those who attended the 2019 Guy Fawkes Night event! Please enjoy the photos from the event, linked through our Town's Facebook page below. Details on the 2020 bonfire will be released in Fall 2020.
2019 Event Details: 
Date: Tuesday, November 5th, 2019
Time: 6:00pm-7:30pm
Where: Recreation Centre Parking Lot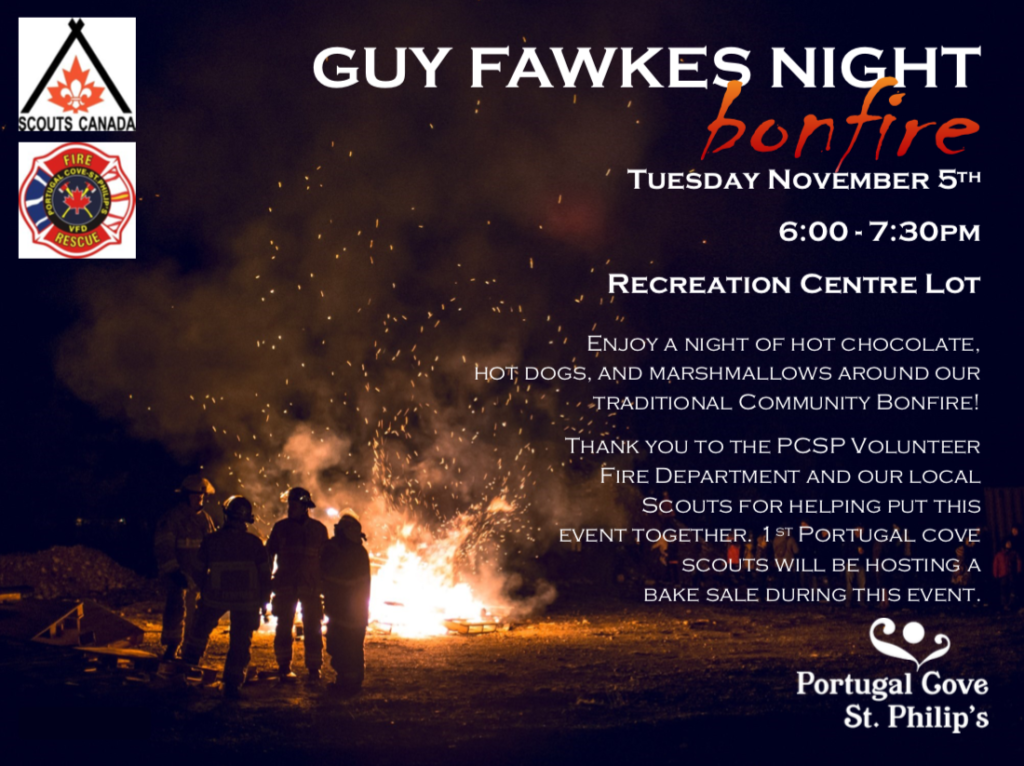 Guy Fawkes Night is a night steeped in history and tradition, dating back to 1605. Bonfire Night or Guy Fawkes Night always takes place on November 5th, the original night of the Gunpowder Plot. The Town invites the community to come out enjoy a great bonfire, roast marshmallows, and have some hot dogs.
---
For more on the history of Guy Fawkes Night/Bonfire Night, click here.
Contact Our Staff
Send us a Message