National Seniors Day
2022 Event Details:
Update – Please note that due to issues with the Town phone lines, registration for PCSP residents remains open, but the date for registration for non-residents to open has been moved to Wednesday, September 21st.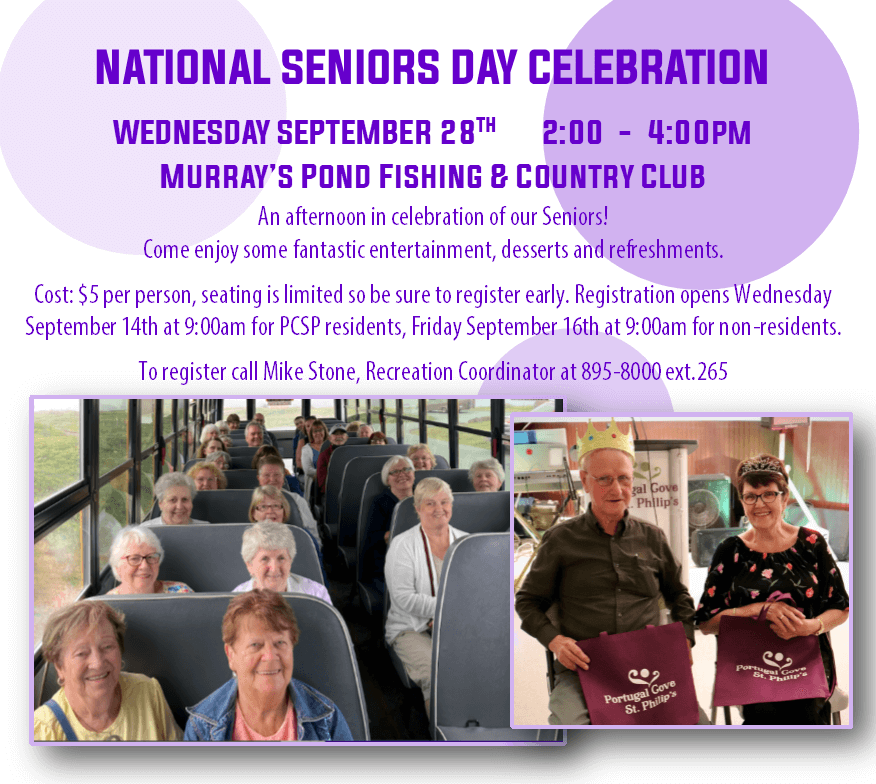 ---
National Seniors Day is October 1
National Seniors Day is a nationally recognized celebration day where everyone can join in celebrating older adults across Canada – whether a parent, a co-worker, a neighbour, or a friend. We are proud to acknowledge the life-long contributions our town's seniors have made and continue to make to their families, communities and society.
It is easy to show your respect and gratitude for the older adults in your life. There are many options to thank the seniors in your life for all of their hard work and show them just how much they're appreciated. Here are just a few:
Say "thank you"
Take a walk together
Cook a meal together
Treat them to a day out
Contact Our Staff
Send us a Message