Zumba
April – May 2021 Programming Overview
Please be aware of the procedures and protocols in place to lower the risk of COVID-19 transmission. These include changes to the room layout, schedule, numbers of participants, and more.
Please ensure to read the April – May 2021 Programming Overview document in full and contact our recreation staff if you have any questions.
---
Zumba
Participants must bring a water bottle.
When: Wednesdays at 6:30pm – 7:30pm
Where:  Recreation Centre, located behind the Town Hall at 1119 Thorburn Rd.
Ages: 18+
Cost: $64 (8 classes total)
Dates: April 14th to June 2nd, 2021
Registration opens: Opens through eServices on Monday, April 5th, 2021 at 9:00am.
All programs are pre-registration through eServices only; there will be no drop-in service available.
---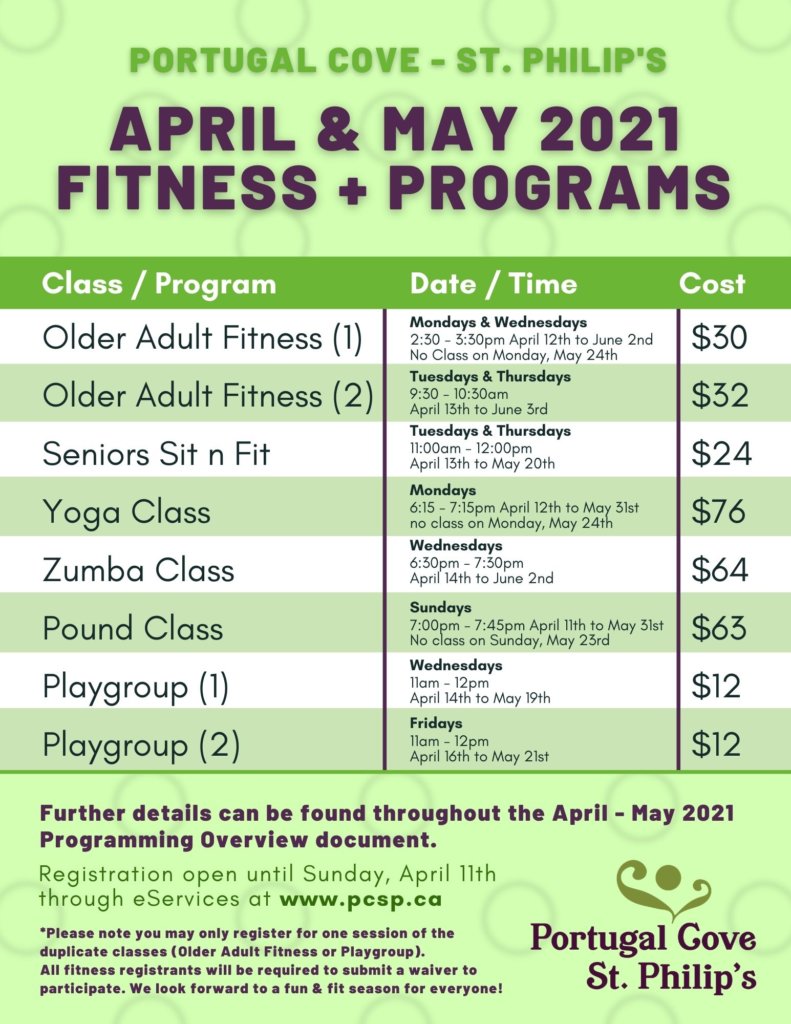 ---
NOTICE
Due to ongoing concerns related to COVID-19, programs may change throughout the season. For our most current updates and advisories, please visit the page linked below:
---
Try out one of our many exciting classes and courses in Portugal Cove-St. Philip's! There's something for people of all ages and abilities in our Town. Classes range from Yoga, to Zumba, to Seniors Sit n Fit, and lots more.
Click here to return to the Recreation Programs page.
Contact Our Staff
Send us a Message