Zumba
Fall 2021 Programming Overview Document
Please be aware of the procedures and protocols in place to lower the risk of COVID-19 transmission. These include changes to the room layout, schedule, numbers of participants, and more.
Please ensure to read the Fall 2021 Programming Overview Document in full and contact our recreation staff if you have any questions.
---
Zumba
Participants must bring a water bottle.
When: Wednesdays at 6:30pm – 7:30pm
Where:  Recreation Centre, located behind the Town Hall at 1119 Thorburn Rd.
Ages: 18+
Cost: $94 (11 classes total)
Dates: September 22nd – December 1st, 2021
Registration: Opens through eServices on Wednesday, September 8th, 2021 at 9:00am for PCSP residents, and Friday, September 10th, 2021 at 9:00am for non-residents if space permits.
All programs are pre-registration through eServices only; there will be no drop-in service available.
---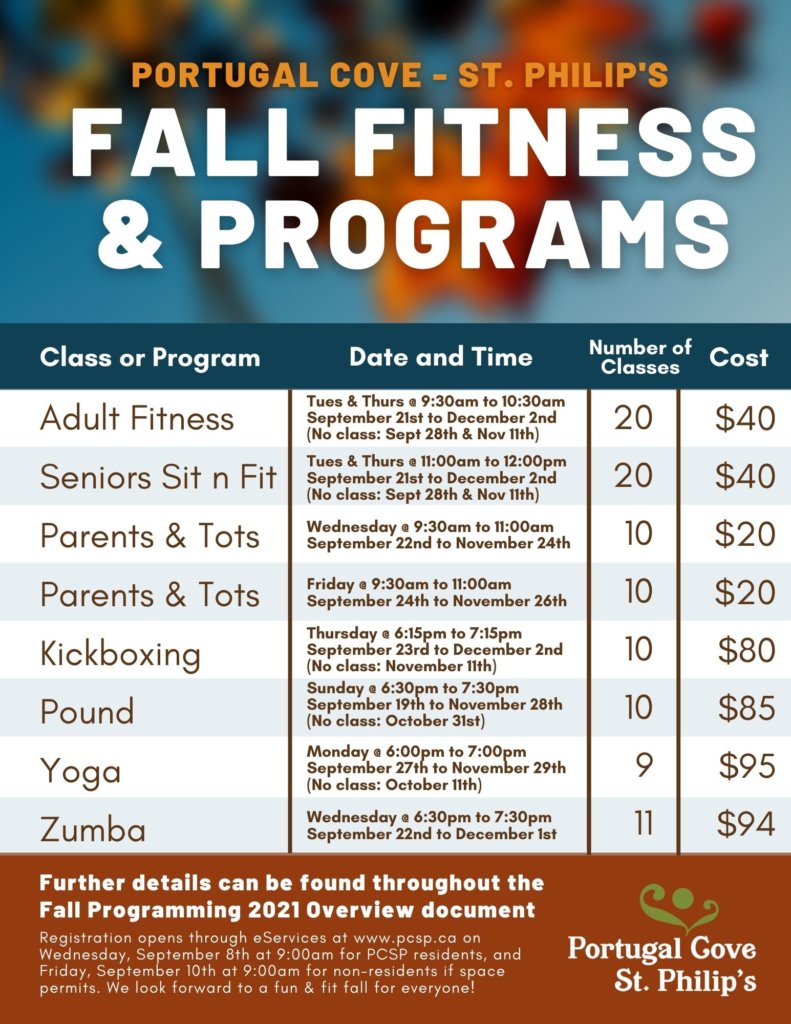 ---
NOTICE
Due to ongoing concerns related to COVID-19, programs may change throughout the season. For our most current updates and advisories, please visit the page linked below:
---
Try out one of our many exciting classes and courses in Portugal Cove-St. Philip's! There's something for people of all ages and abilities in our Town. Classes range from Yoga, to Zumba, to Seniors Sit n Fit, and lots more.
Click here to return to the Recreation Programs page.
Contact Our Staff
Send us a Message