Yoga
NOTICE: 
Due to the upcoming election schedule in the Recreation Centre, the Monday yoga class will be moved to Thursday nights for the next two weeks.The new dates are:

Monday, October 14th, 2019 class will be moved to Thursday October 17th, 2019 at 6:30pm – 7:30pm
Monday, October 21st, 2019 class will be moved to Thursday October 24th, 2019 at 6:30pm – 7:30pm

Classes will resume to the normal weekly schedule of Mondays at 6:30pm – 7:30pm beginning on Monday, October 28th, 2019. We apologize for any inconvenience this may cause and thank you for your understanding.
Fall 2019 Schedule: 
Yoga takes place on Mondays from 6:30pm – 7:30pm in the Recreation Centre
This is a 12 week class from September 9th to November 25th, 2019
There will be no class on October 14th and 21st, and November 11th
Cost:

$110.00 for one class/week
$10/class cash drop in rate also available
To register call Mike Stone at 895-5671 or email [email protected]
---
Class Description:
Gentle Flow Yoga will be instructed in Fall 2019 by Pauline Pineau.
"I am a certified yoga instructor with over 30 years of practice. My yoga class will explore the foundations of yoga, standing and sitting postures, proper breathing techniques, and relaxation and balance. During this practice, participants will move in and out of postures slowly, with strong focus on safe alignment. Each week we will explore a new dimension of yoga including synchronizing breath to movement, alignment details, and the physical benefits of yoga. During this practice you can expect to improve your overall fitness level by gaining strength, flexibility, and balance. This 60 minute class promotes a heightened sense of awareness and well being in a slower paced, non-competitive and supportive environment. Participants are encouraged to wear comfortable clothing. If you would like further information call Pauline at 895-1285."
Participants are Encouraged to Bring:
Yoga Mat, Yoga Strap, A Small Blanket, Water
---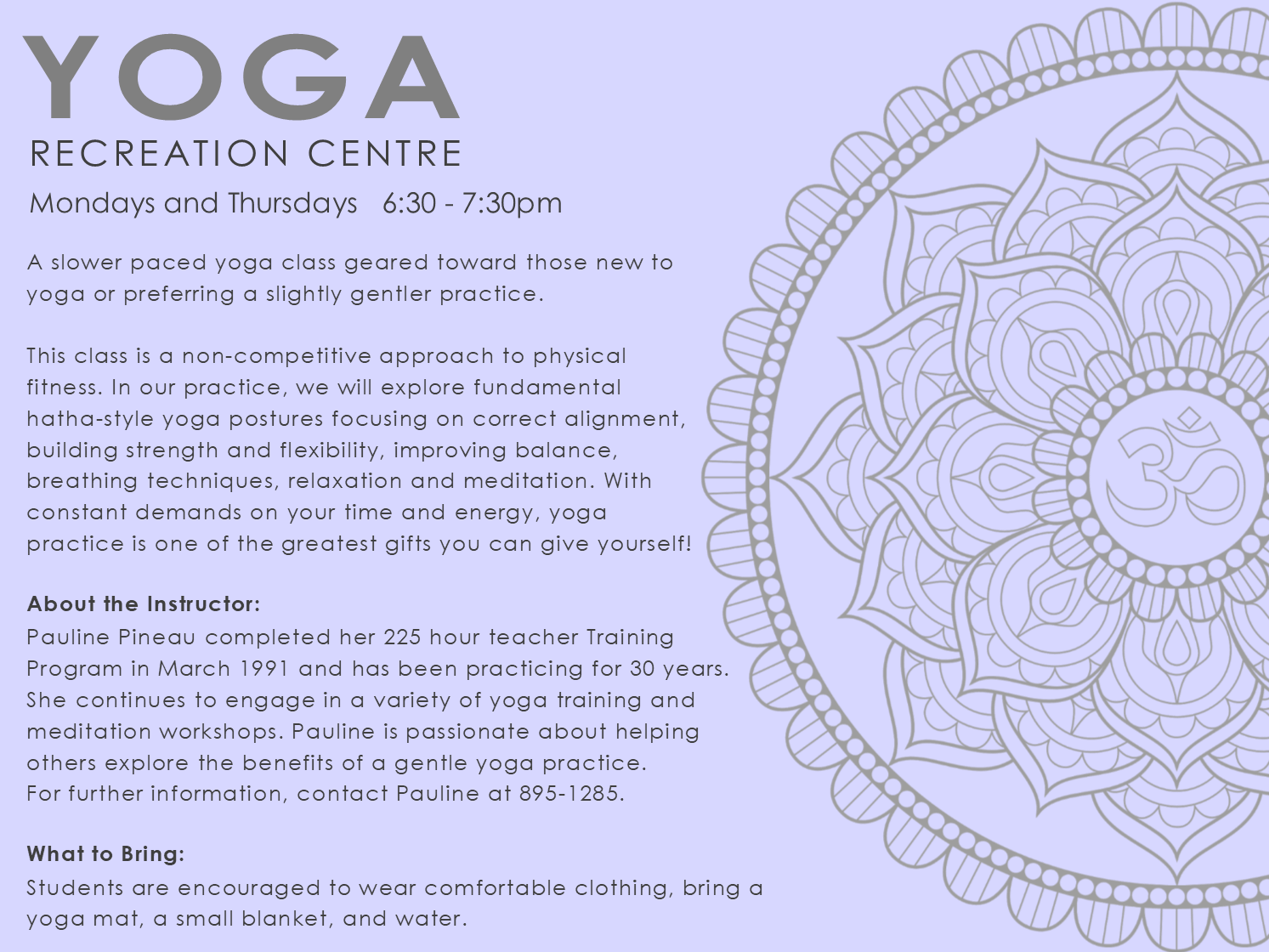 ---
Check out our full list of courses and classes for Fall 2019:
Click here to return to the Recreation Programs page.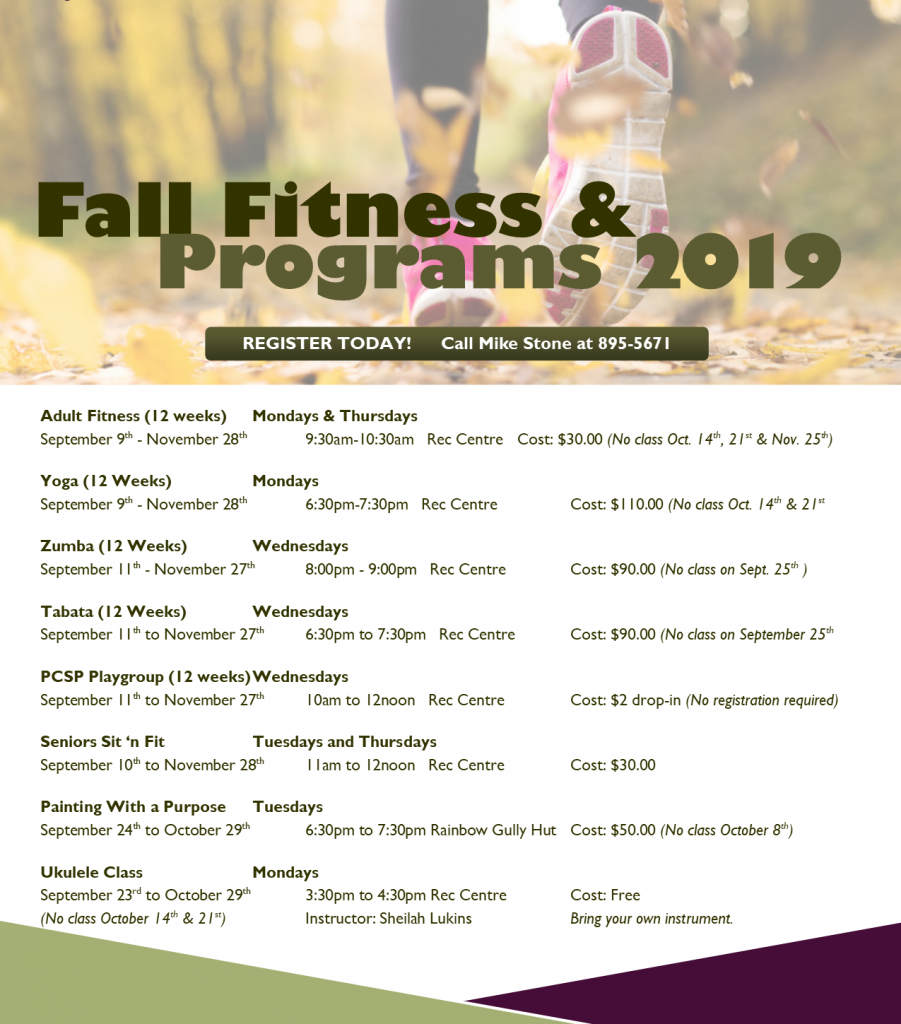 Contact Our Staff
Send us a Message