Seniors Sit n Fit
Winter 2020 Schedule: 
Instructor: Mike Stone
Time: Tuesdays and Thursdays from 11:00am – 12:00pm
Location: Rec Centre
Runs from January 14th to March 26th
The cost is $30.00 for the entire session
Registration can be completed by calling Mike Stone at 895-5671 or emailing [email protected]
Click Here for the Seniors Sit n Fit Registration Form
We're offering a range of classes and programs this fall, including Seniors Sit n Fit! Watch our video to learn about what this class offers and find out if it's the right fit for you or someone you know. For more information call Mike Stone at 895-5677 or visit us online at: https://pcsp.ca/classes-and-courses/

Posted by The Town of Portugal Cove – St. Philip's on Tuesday, August 27, 2019
---
Try out one of our many exciting classes and courses in Portugal Cove-St. Philip's! There's something for people of all ages and abilities in our Town. Classes range from Yoga, to Zumba, to Seniors Sit n Fit, and lots more. Here's what's on this season:
Click here to return to the Recreation Programs page.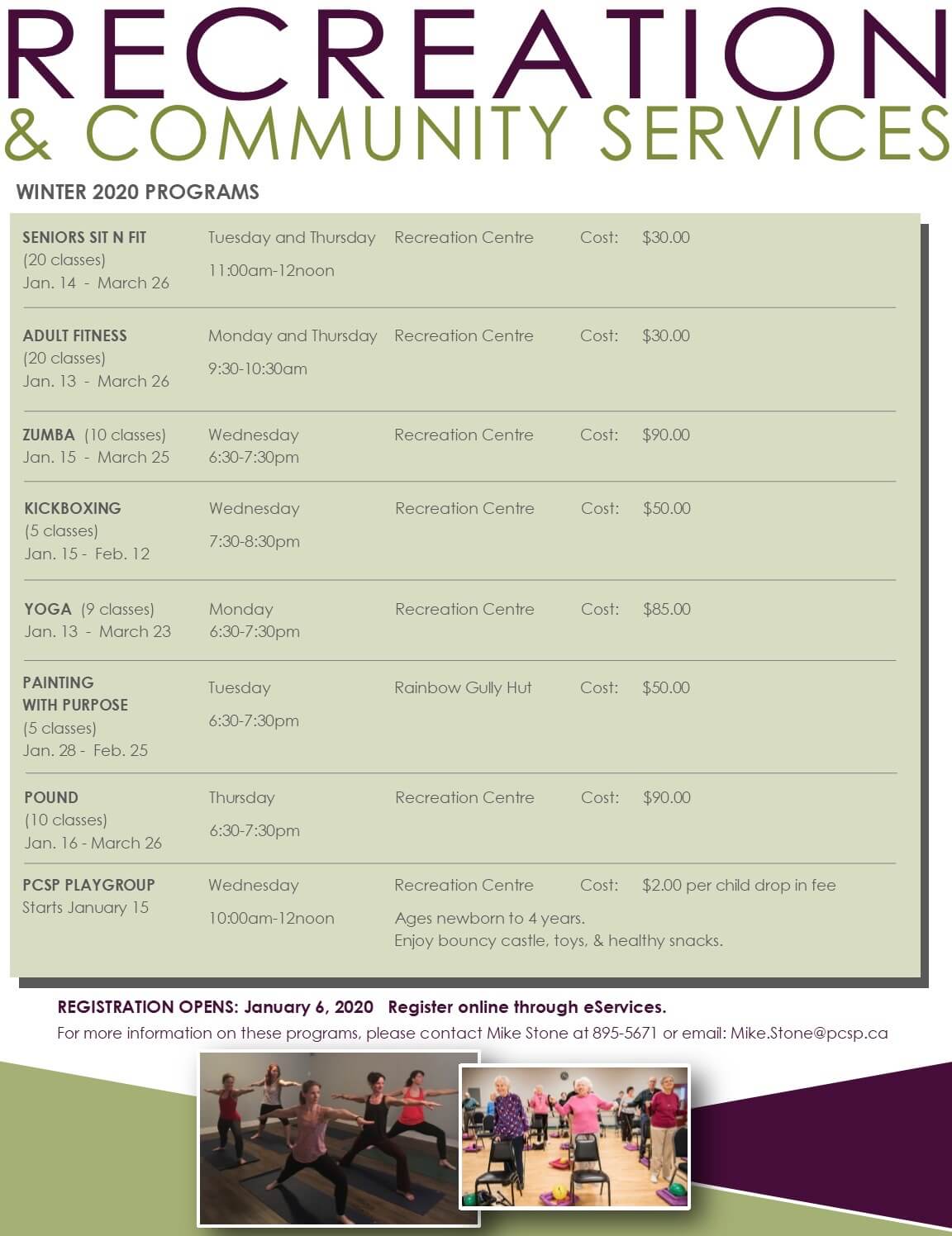 Contact Our Staff
Send us a Message