Gentle Chair Yoga
NOTICE: Due to ongoing concerns related to COVID-19 (Coronavirus) all Town facilities are closed to the public. This includes the Town Hall, Recreation Centre, Library and Park Huts. We have also made the difficult decision to temporarily postpone all upcoming recreation programs in Portugal Cove-St. Philip's.
This includes Easter Camp, Easter Scavenger Hunt, Spring Fitness, Babysitting Course, and Stay Safe at Home Course. Updates on new rescheduled dates for these programs will be posted as soon as they become available.
For our most current updates and advisories on COVID-19 (Coronavirus), please visit the page linked below:
---
Next Session – Spring 2020: 
Dates: April 6th to May 25th, 2020 (6 weeks)
Time: Mondays from 11am – 12pm
Location: Recreation Centre
Cost: $45
Registration opens online through eServices on Monday, March 23rd, 2020
For further information, call Mike Stone at 895-5671 or email [email protected]
---
Winter 2020 Information: 
CURRENT SESSION DATE: Feb 10th – April 6th, 2020 (no class Feb 17th)
Mondays from 11am – 12pm
Location: Recreation Centre
Cost: $50 for 7 classes total
NOTICE: There will be a make-up class going ahead on Monday, March 16th to replace a class that had been previously cancelled due to weather.
This Gentle Chair Yoga class is a non-competitive approach which stretches and strengthens the body, increases flexibility,  helps with breathing, balance, concentration, promotes relaxation, socialization, and so much more! Class is taught by certified yoga instructor Pauline, and is geared towards older adults (all ages welcome). No experience is necessary.
What To Bring
Comfortable Clothing and Footwear
A Warm Hoodie Or Coverup For Relaxation
Water

---
Try out one of our many exciting classes and courses in Portugal Cove-St. Philip's! There's something for people of all ages and abilities in our Town. Classes range from Yoga, to Zumba, to Seniors Sit n Fit, and lots more. Here's what's on this season:
Click here to return to the Recreation Programs page.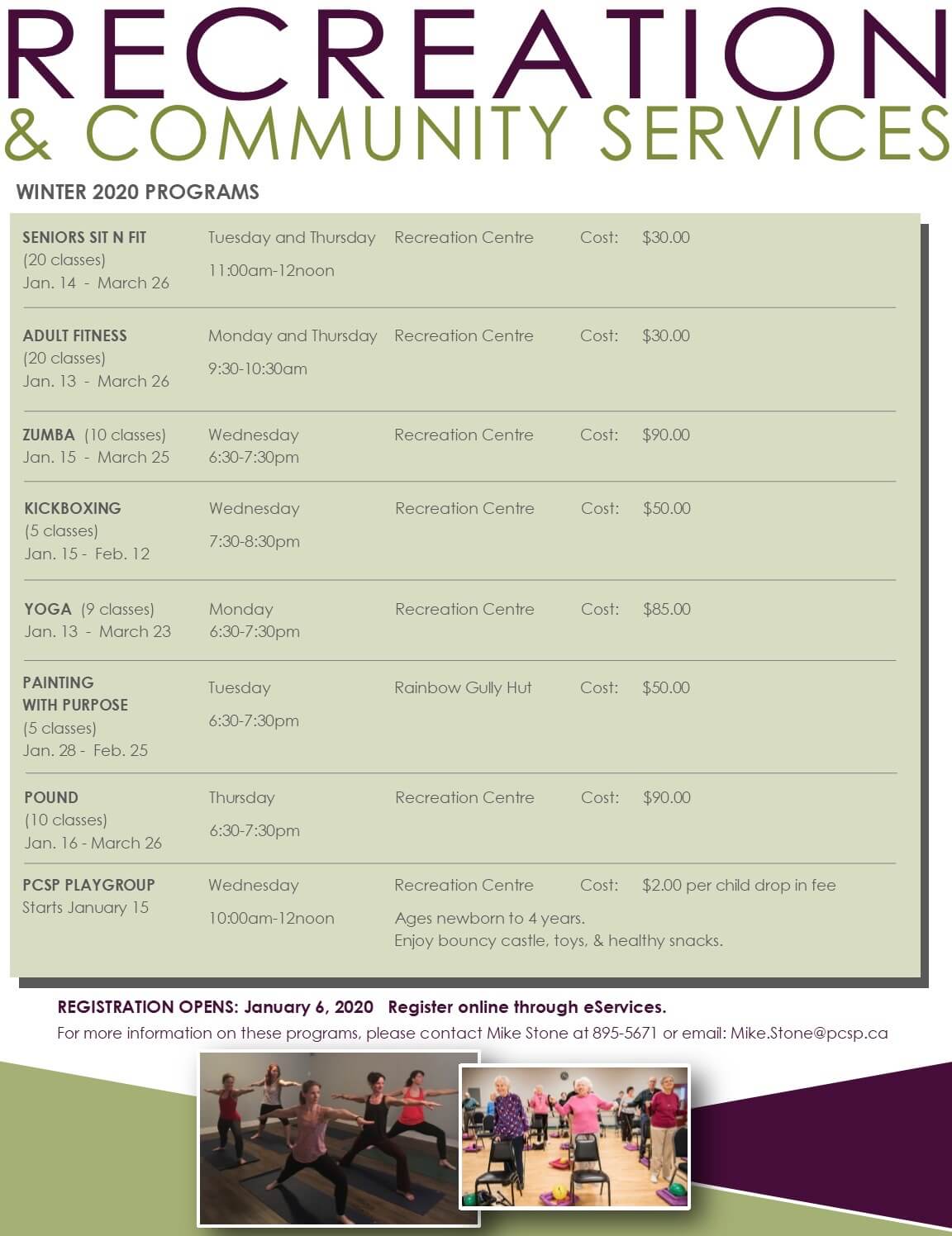 Send us a Message