Public Works
Welcome to the Department of Public Works!  We are pleased to be of service to the residents of Portugal Cove-St. Philip's.  The Public Works Department has three divisions of operations: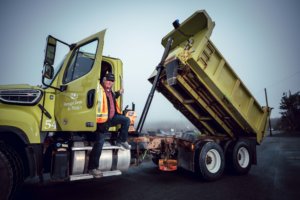 1. Streets, Fleet & Waste Management – this area of our operation takes care of roads maintenance (e.g. asphalt & pothole repair, line painting, sweeping, ditch maintenance), snow clearing & ice control; traffic control and monitoring; animal services; fleet acquisition and maintenance; and residential garbage & recycling collection & disposal and bulk collection service
2. Water & Wastewater – through the Water and Wastewater Division, the Town provides water and sewer services to those connected to the Town's water, sanitary sewer and storm sewer systems. The Town is responsible for the maintenance of its water distribution system which directs water coming from the Bay Bulls Big Pond Regional Water System.  The Town also owns and maintains two (2) wastewater treatment plants.  Our staff are trained in the collection and treatment of sanitary sewer. Our wastewater treatment plants are permitted for secondary treatment, and we are meeting both federal and provincial regulations for wastewater effluent.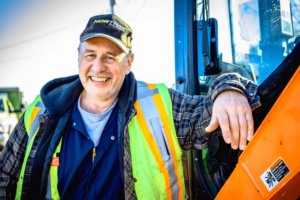 3. Facilities – the Facilities Division is responsible for the maintenance and upkeep of all Town facilities, including physical buildings and outdoor open spaces. Our staff maintain our recreational facilities and fields, playgrounds and green spaces, as well as the Town's administrative offices, fire stations and wastewater treatment plants.
---
To speak with someone in the Public Works Department, call 895-8000 or email [email protected]

Animal Services
Garbage and Recycling Services
Road Services
Water and Wastewater
Send us a Message