Regatta Ago Tomorrow, Saturday July 7
The Regatta is going ahead tomorrow, Saturday July 7th, 2018 at the St. Philip's Marina.
Anyone interested in rowing a traditional Newfoundland dory boat is welcome to attend the free Portugal Cove-St. Philip's regatta. In addition to races all day long, this event will include live music, games of chance, food vendors, a bouncy castle, and lots more fun for the whole family! The new fleet of dories will be christened at 11am, followed by the first races at 12:30pm. The event runs all day and wraps up around 5pm.
There is no experience needed to row in this regatta and those interested in participating can sign up for a race upon arrival. Further details and a full schedule of Regatta Festival events can be found by clicking here.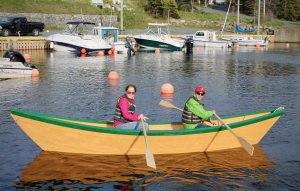 Also ago tomorrow is our new Regatta Festival event, Touch A Truck, which will be taking place from 11am-1pm at Beachy Cove Elementary. The Dory Dash 5km Road Race will begin at 8am tomorrow as well.