Dory Dash
2021 Dory Dash Road Race Overview:
We are excited to welcome runners and walkers to join us for the 2021 Virtual Dory Dash 5km race!
Register as an individual or as a team of 3
Registration is $10 per person
Complete your 5km anywhere you choose, track it using your favourite fitness tracker app, and make sure to take a picture or screenshot of your route and time to send us your entry
Complete your face between Sunday, August 22nd and Sunday, August 29th, 2021
To register, contact Recreation Coordinator Kyle McGuirk at

[email protected]

or call 895-8000 ext. 233
The Dory Dash takes place as a part of the 2021 Portugal Cove-St. Philip's Regatta Festival. Further details can be found on the Regatta Festival page, linked below.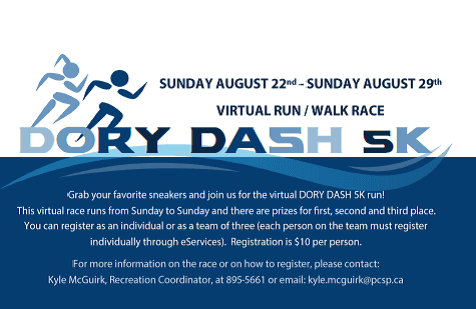 ---
2020 Dory Dash Road Race Overview:
Congratulations to all participants in the 2020 Virtual Dory Dash – 50km Challenge!
Fun Facts:
Participants ran the Tely Ten three times + some extra KM (it's 16.0 KM)
Participants ran a marathon distance + extra KM (42.2KM)
Participants ran nearly the distance of the entire Killick Coast from Portugal Cove – St. Philip's to Bauline
YOU DID AWESOME!!!
Winners:
Congratulations to Allyson Jones – who completed the fastest time for 50km in four hours and fifteen minutes!
The longest distance at once was 30km
The fastest team completed in five hours and thirty one minutes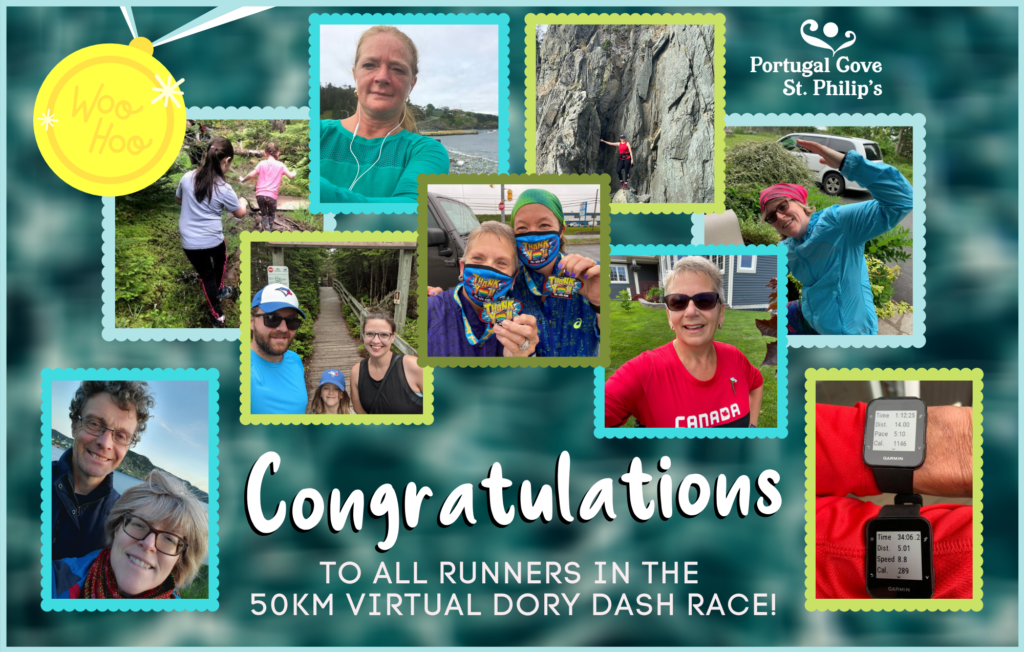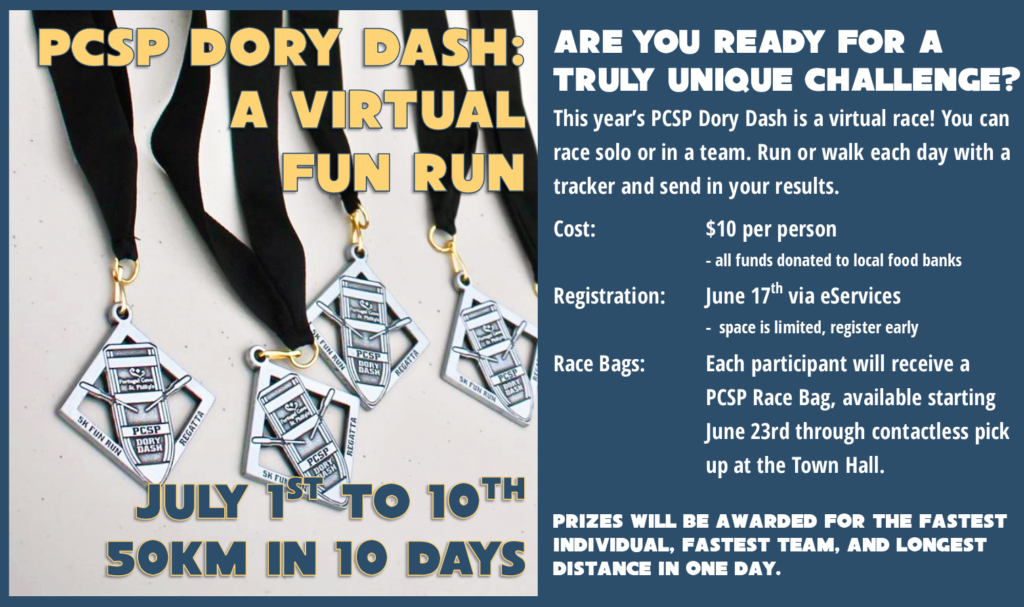 Contact Our Staff
Send us a Message