Dory Dash
Congratulations to all participants in this year's 2020 Virtual Dory Dash – 50km Challenge!
Fun Facts:
Participants ran the Tely Ten three times + some extra KM (it's 16.0 KM)
Participants ran a marathon distance + extra KM (42.2KM)
Participants ran nearly the distance of the entire Killick Coast from Portugal Cove – St. Philip's to Bauline
YOU DID AWESOME!!!
Winners:
Congratulations to Allyson Jones – who completed the fastest time for 50km in four hours and fifteen minutes!
The longest distance at once was 30km
The fastest team completed in five hours and thirty one minutes
The response back on the run has been wonderful, the Town is certainly looking at hosting another one in the coming months. If you have any suggestions please send them along to [email protected]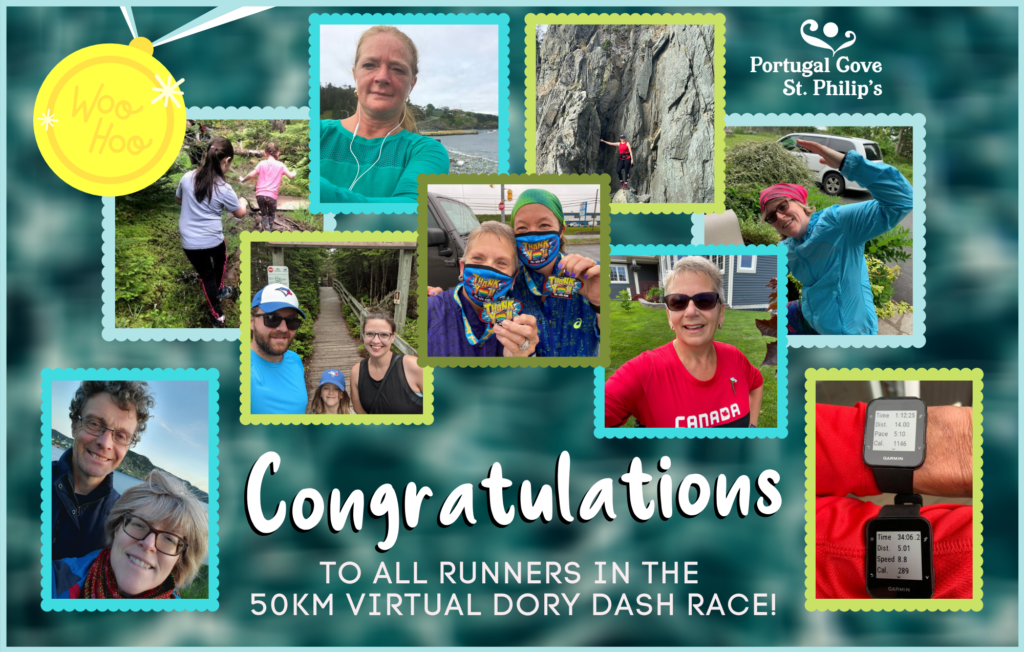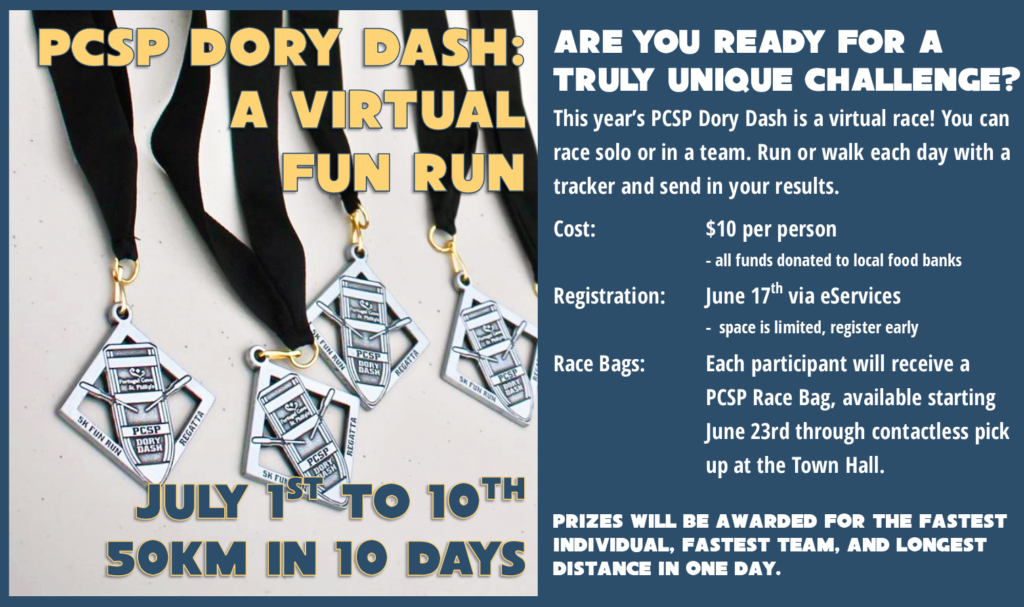 ---
Previous Race Winners: 
The 2018 finishers completed the route in the following times: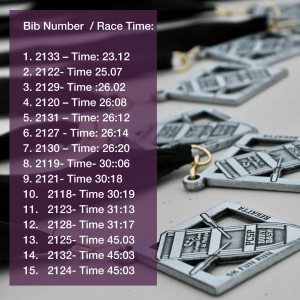 ---
Watch: 2018 Dory Dash Fun Run
Sign up now for the Dory Dash Fun Run on July 7th! $25 registration fee gets you a medal and race kit. https://pcsp.ca/dory-dash/

Posted by The Town of Portugal Cove – St. Philip's on Tuesday, June 12, 2018
Send us a Message