Local PCSP Residents Win Arts and Letters Awards
Congratulations to two residents of Portugal Cove-St. Philip's who were named winners in the 2021 Provincial Arts and Letters Competition.
In the Junior Music category, PCSP local Patrick Troy was named a winner for his piece called Darkest Shade of Blue. In the Junior Visual Art category, another PCSP local, Emily Noseworthy, was named a winner for her piece called Gillard. Congratulations Emily and Patrick! Way to go!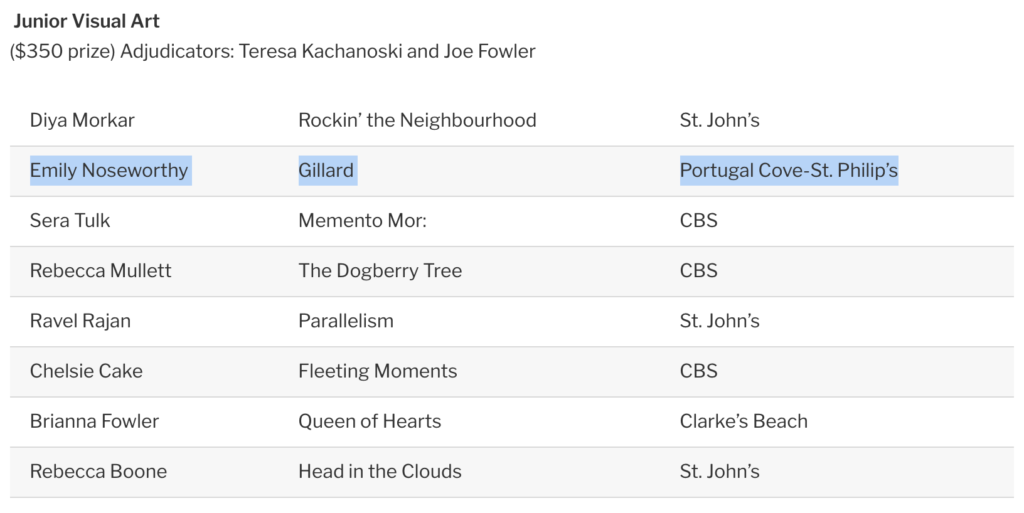 First launched in 1952, the Arts and Letters Awards Program encourages the creation of new works of art and recognizes excellence through the awarding of monetary prizes, along with the opportunity for adjudication, to both emerging and established artists. Original creative work in literature, music, visual art, and digital multimedia are eligible.
For further details on the contest and all winners, visit the pages below: