Tourism Workshops
Join the Chamber of Commerce, Town Council, and Department of Tourism, Culture, Industry, and Innovation for a series of Tourism Planning workshops and events.
---
Next Workshop: 
The Validation and Recommendations Information Session is set to take place on Wednesday, February 20th, 2019 from 6:30pm – 10:00pm at Murray's Pond Fishing and Country Club. Further details can be found on the poster below.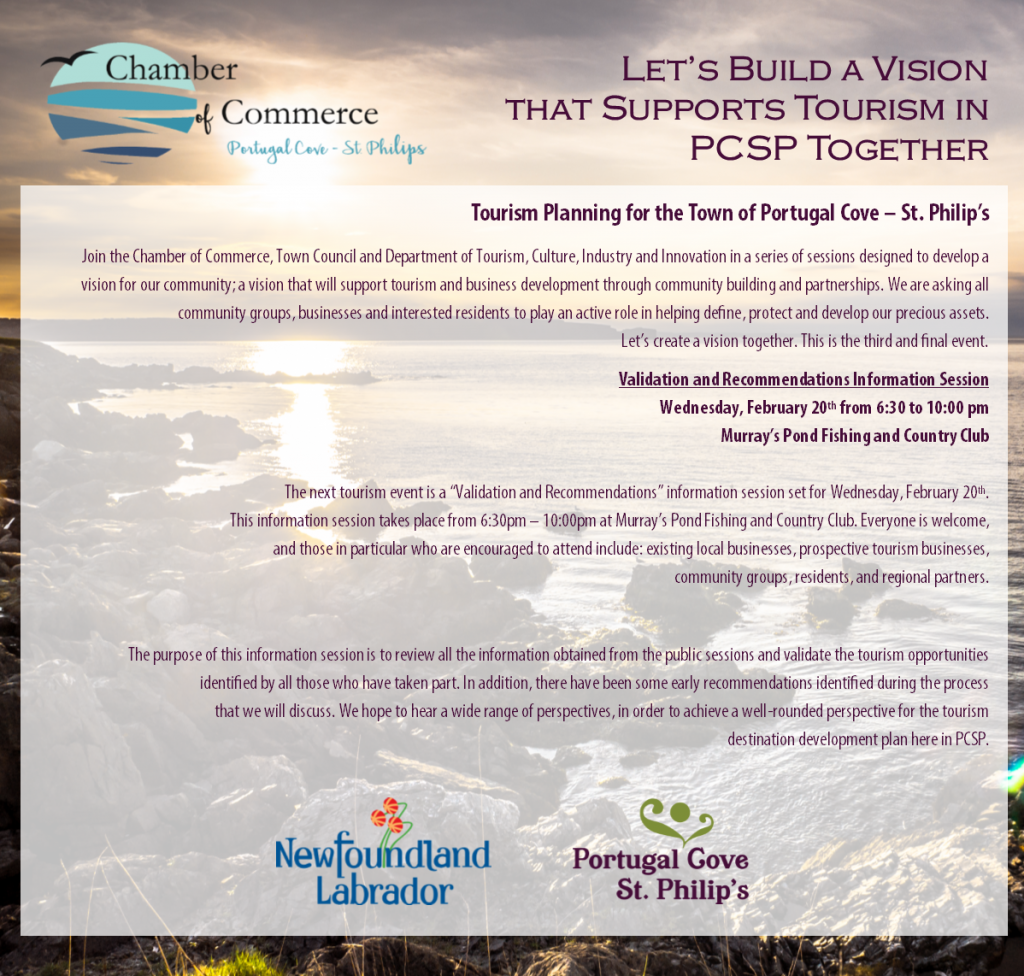 ---
An Opportunities Identification Workshop took place on Saturday, January 26th. Further details on this event are below:
Everyone was welcome, and those in particular who were encouraged to attend include: existing local businesses, prospective tourism businesses, community groups, residents, and regional partners.
The purpose of this workshop was to identify tourism opportunities in the town through a facilitated brainstorming session. We heard a wide range of perspectives, to help achieve a well-rounded framework for prioritizing and action planning related to tourism initiatives in PCSP.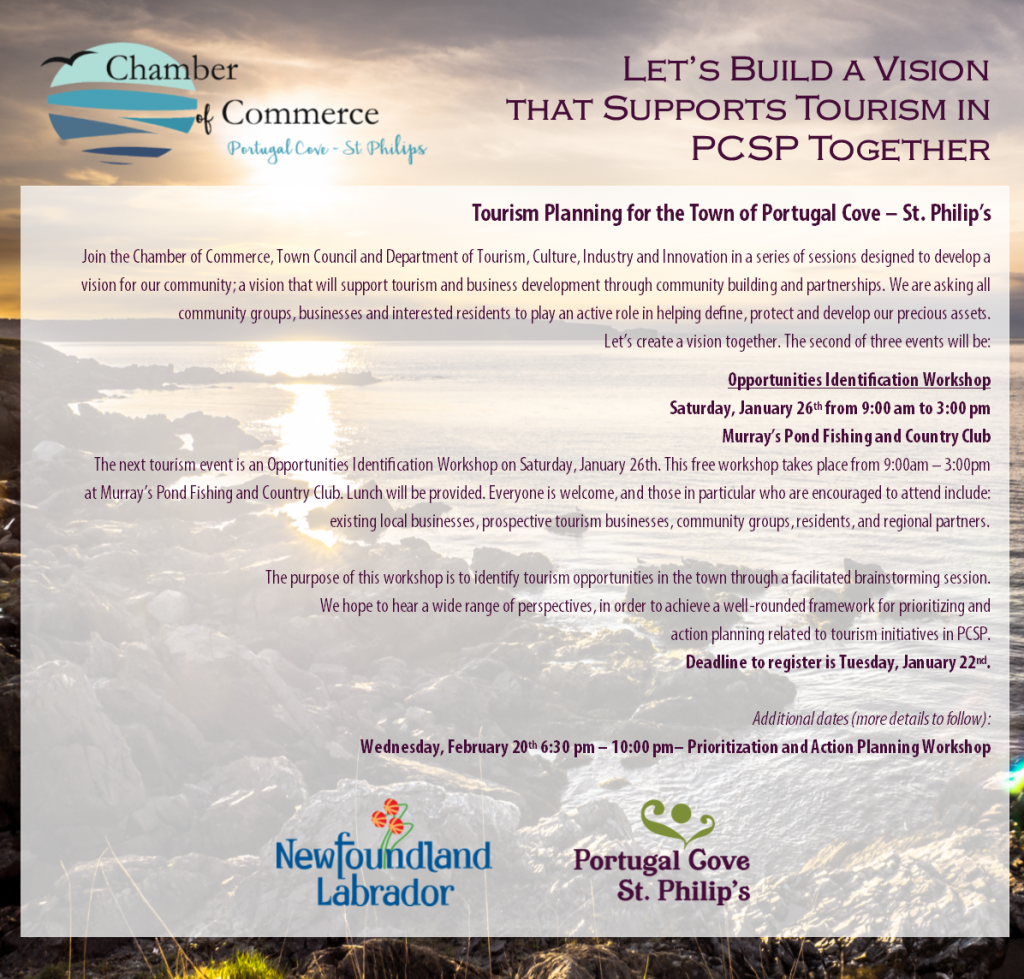 If you have any further questions, contact Jeff Lawlor, Director of Economic Development, Marketing and Communications at [email protected] or 895-5651.
Send us a Message