Health and Wellness Expo
NEW: 2020 Event Details
When: Saturday, February 1st, 2020
Where: Brookside Intermediate School
Save the date – further information and a full list of vendors coming soon!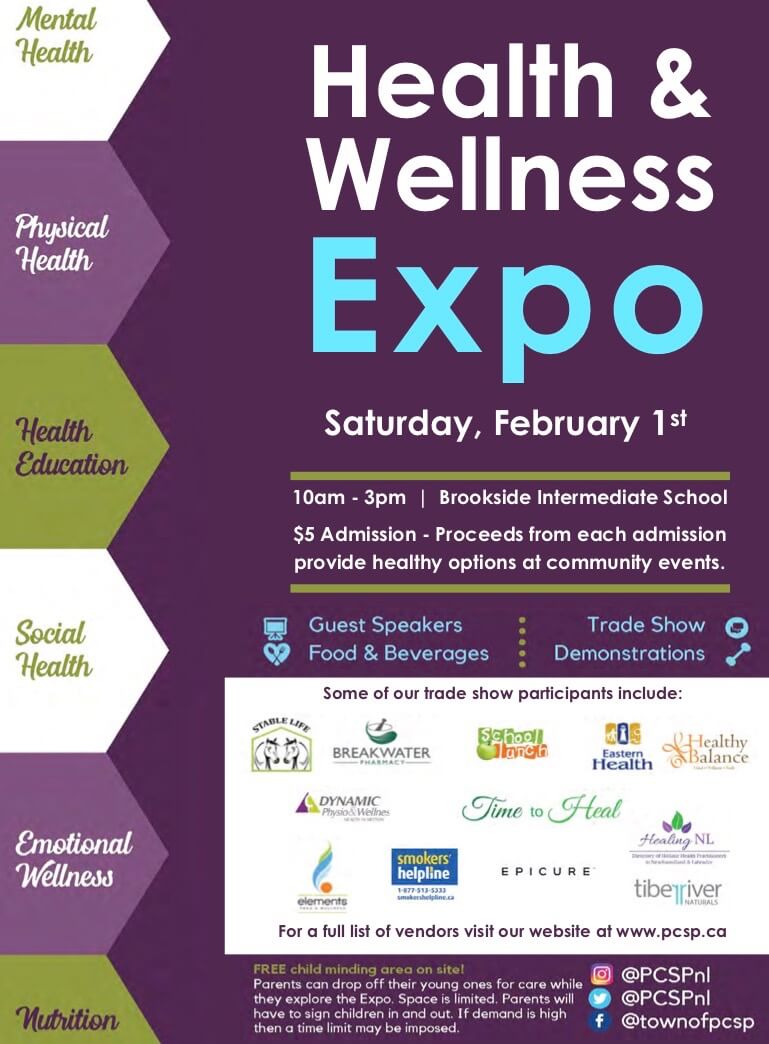 ---
Past Event – 2019 Overview
Thank You!
We hope everyone enjoyed the PCSP Health and Wellness Expo. We had such a fantastic day learning new ways to live healthier lives!
Thanks to our vendors, exhibitors, and special guest speakers: Lisa Dempster (Minister of Children, Seniors, and Social Development), Dr. TA Loeffleur (our Keynote Speaker), Ray Down, Tara Antle, and Erin Gallant. We would also like to thank our special guests MHA David Brazil and Parliamentary Secretary Mr. John Finn for attending the Expo!
A special thank you to the wonderful team at Spirit Horse NL – Stable Life Inc. who generously sponsored this community event! Photos of the day can be viewed at the album below:
---
2019 Promotional Videos – These Vendors are returning for the 2nd Annual Health and Wellness Expo on February 1st, 2020!
Contact Our Staff
Send us a Message