Health and Wellness Expo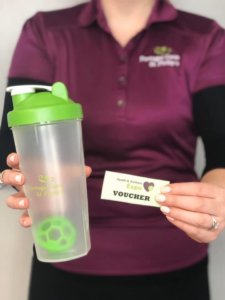 Thanks to everyone who came out to our 2nd Annual Health and Wellness Expo at Brookside Intermediate on February 1st, 2020! It was a fantastic day in our community showcasing many unique businesses and organizations dedicated to healthy living.
Special thanks to our guest speakers Gord Skiffington from the Canadian Blood Services, and Colby Ryan who is a Youth Representative for JDRF (Juvenile Diabetes Research Foundation. We would also like to thank Jane Bantleman for an awesome demonstration of Pound Fitness!
David Earle was the winner of our grand prize at the expo – a Garamond Fitness Watch, which was generously sponsored by Flourish Energy.
Our shaker bottles are now here! If you were one of the first 100 attendees of our Health and Wellness Expo on February 1st, bring your voucher in to the Town Office during open hours to pick up your free shaker bottle.
---
To view the photos from the 2nd Annual Health and Wellness Expo, visit the link below:
---
WATCH: 2020 Health and Wellness Expo Promo Video
---
2020 Overview of Information: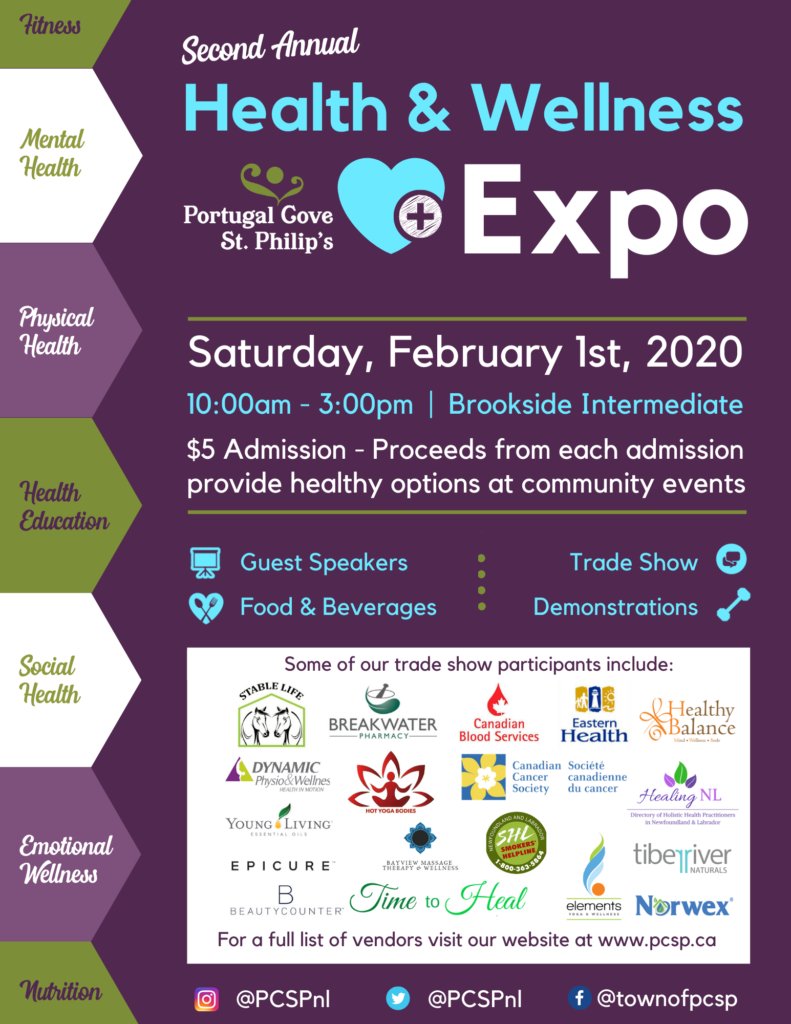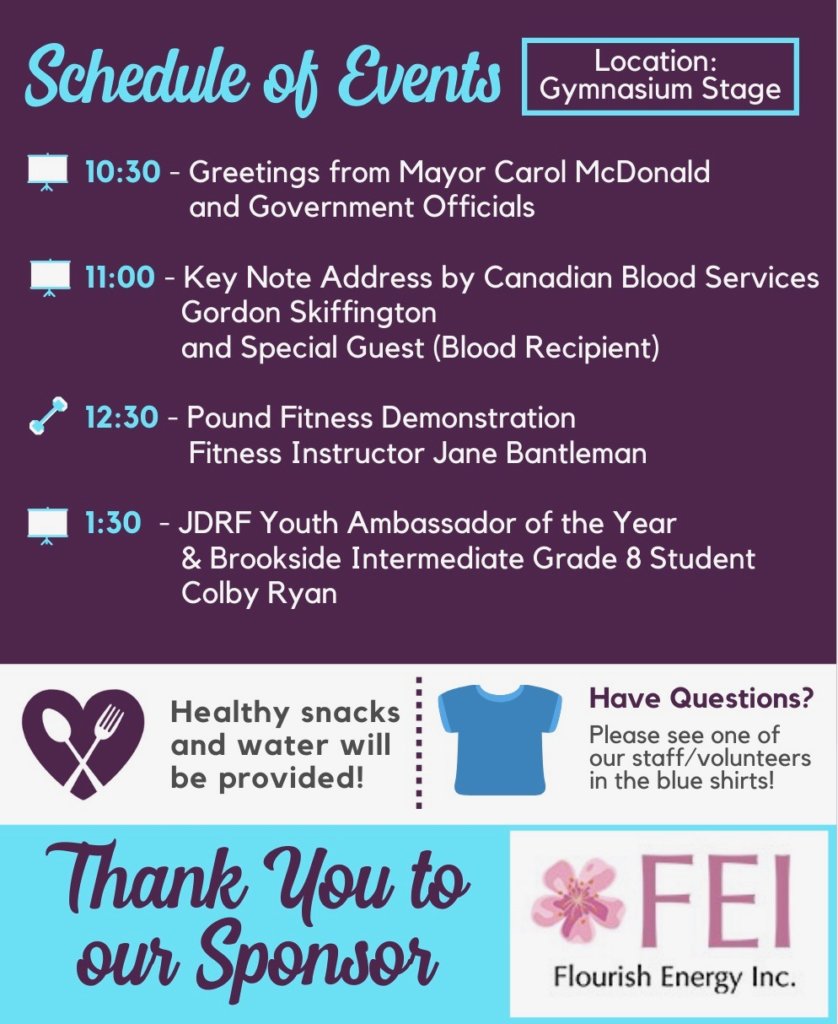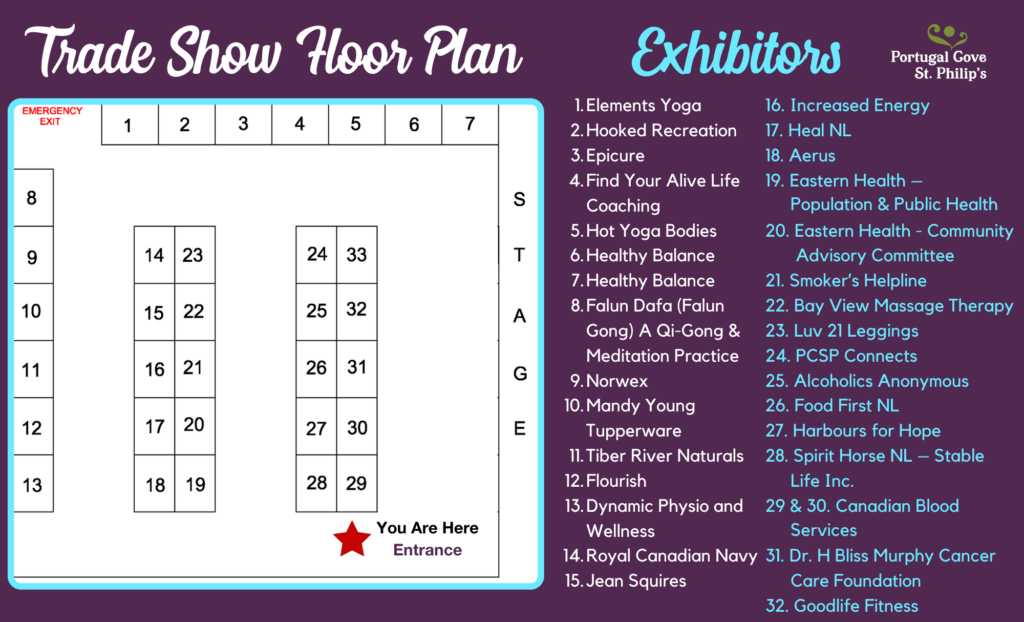 ---
Past Event Promotional Videos
Contact Our Staff
Send us a Message