Vote By Mail Information & Reminders
Vote By Mail Information:
Residents can register to Vote by Mail for the Municipal Election up to and including Wednesday, September 27th, 2021 at 4:30 pm. All those who pre-registered to Vote by Mail before Monday, September 20th will receive their ballots in the mail. If you choose to register to Vote by Mail between now and September 27th, you will need to make an appointment to pick up your kit at the Town Office, as there is now insufficient time to mail it to your home address prior to Election Day. To register for a Vote by Mail kit, fill out the form on our website, linked here: https://pcsp.ca/vote-by-mail-registration/
Your return envelope from your Vote by Mail kit must be received by 8:00 pm on Election Day to be accepted.
You have the following options for returning your Vote by Mail ballots:

(1) Drop in a Canada Post mailbox by end of day today, September 21, 2021.
(2) Use the Secure Drop Box at the Planning entrance of the Town Hall, 1119 Thorburn Road on September 21, 22, 23, 24 & 27 during business hours from 8:30am-4:30pm.
(3) Void your Vote By Mail kit by instead voting in-person on Election Day, Tuesday, September 28th.
If you have any further questions on how to Vote by Mail, please contact: [email protected]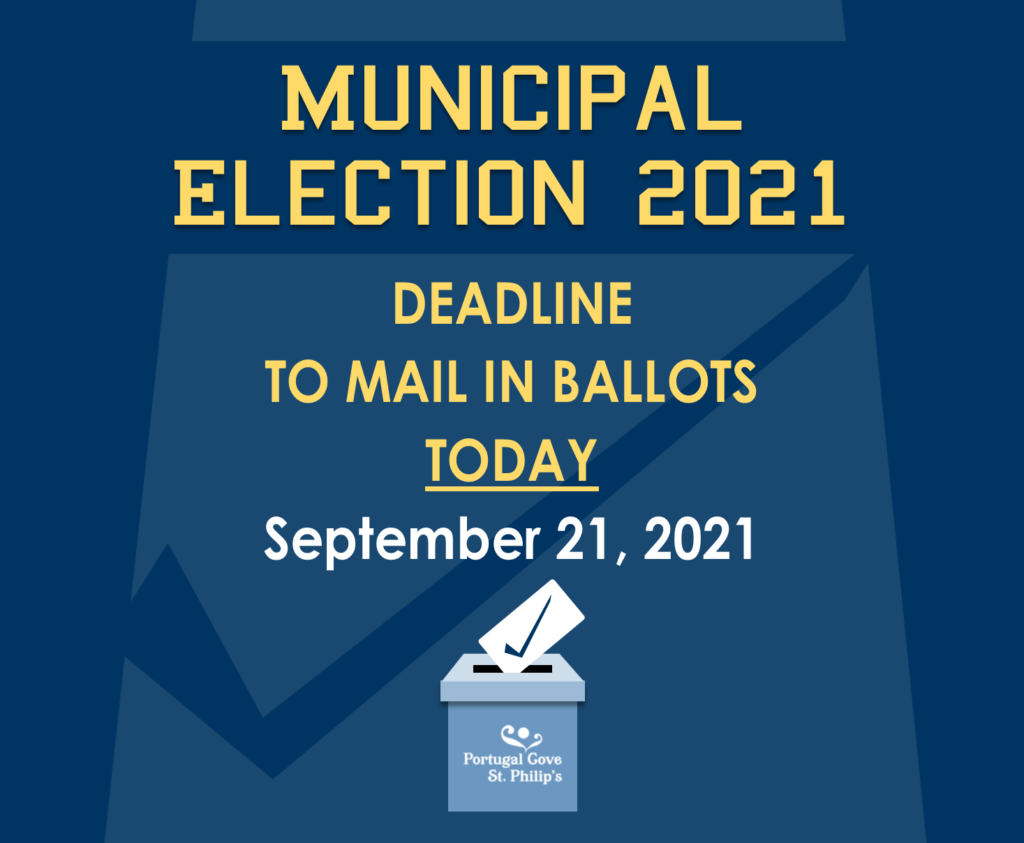 ---