Tree Lighting Postponed
Unfortunately, due to a special weather statement in effect for Tuesday, December 7th, 2021 the Town of Portugal Cove-St. Philip's Tree Lighting event is postponed. The event will now take place on Wednesday, December 8th, 2021 at the same time and location.
Please familiarize yourself with the parking map below, which will be in effect for the new Tree Lighting date of Wednesday, December 8th. All attendees ages 5 and above must wear a mask!
Date: Tuesday, December 7th, 2021 NEW DATE IS WEDNESDAY, DECEMBER 8TH, 2021
Time: 6:00pm
Location: Outside the Town Hall, 1119 Thorburn Road
Cost: FREE
Registration: Registration is required for this year's tree lighting event. Register through eServices! Spaces are still available. Those with tickets for the original date of Tuesday, December 7th will be able to use these tickets for Wednesday, December 8th and do not need to register again.
We look forward to a wonderful tree lighting and fireworks show on Wednesday! Hope to see you there!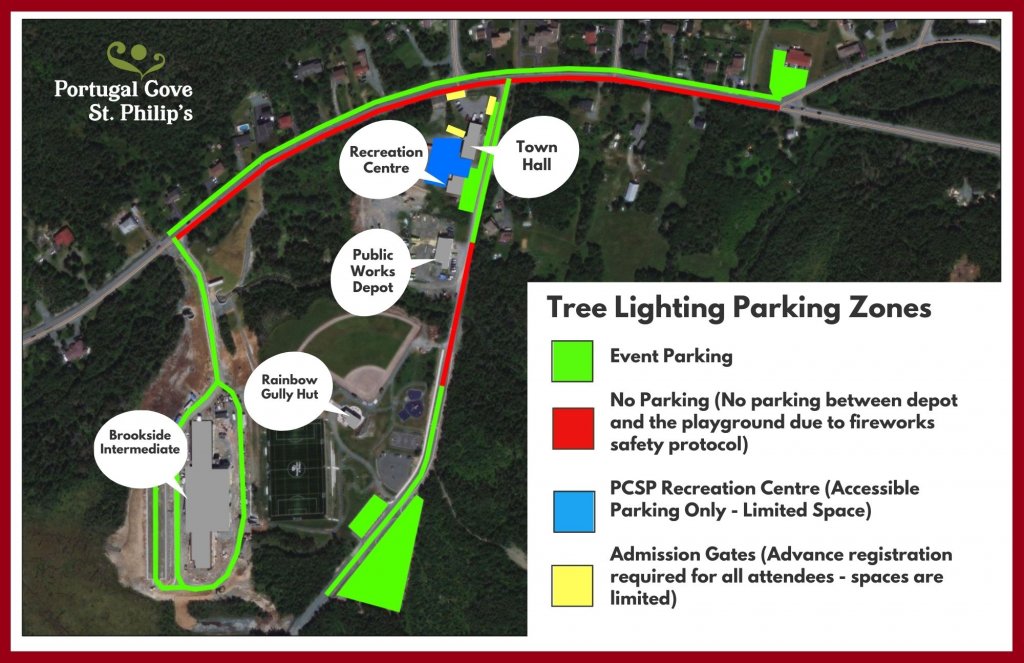 ---
Learn more, here: