Temporary Road Block for Somertons Lane: Thursday, February 7
Please be advised that on Thursday, February 7th, 2019 an area of Somertons Lane next to property # 7-9 will be temporarily blocked off with a dumpster beginning at 9:00am with expected conclusion to be approximately 1:00pm. This area is indicated with a red circle on the map below.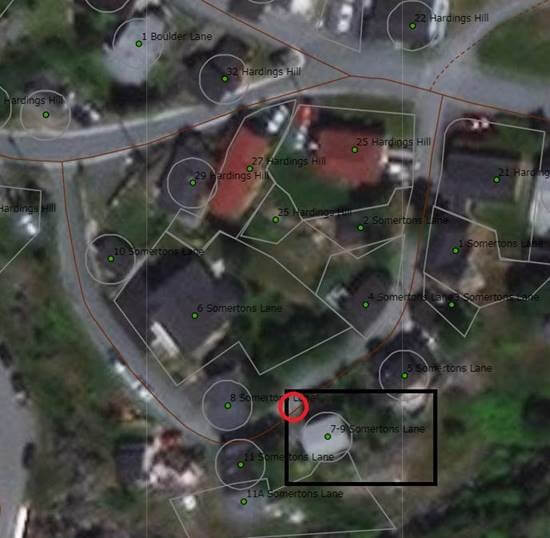 Thank you for your patience and understanding. For further information, please contact Charlie Hamlyn, Director of Public Works, at [email protected] or 895-5660.