Science Literacy Week Contest and Activities (September 19th-25th, 2022)
What is Science Literacy Week?
Science Literacy Week showcases the many ways kids and families can explore and enjoy the diversity of Canadian science. Libraries, museums, science centres, schools and not-for-profits come together to highlight the books, movies, podcasts and events that share exciting stories of the science, discoveries and ingenuity shaping our lives. It's about each and everyone's unique relationship with science and how they live it!
---
Our Contest
Complete one of the awesome Science Literacy Week activities outlined in our 2022 Science Activity Week Guide for your chance to win!
There are separate activities/prizes for three age groups: 0-4, 5-10, and 10+. Try out one of the activities for your age group and send in a photo to our Recreation Coordinator Stacey at [email protected] by end of day on September 25th, 2022 and you'll be entered to win one of three Super STEM Prize Packs!
Click here to view or download our 2022 Science Activity Week Guide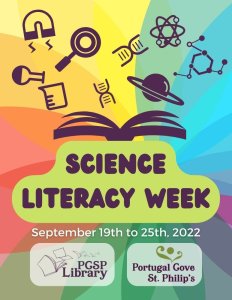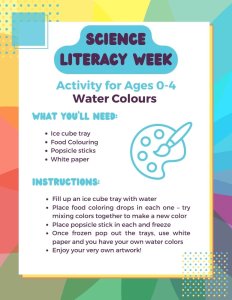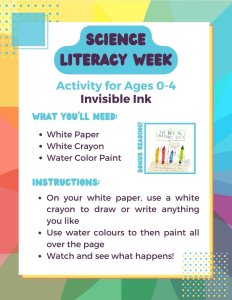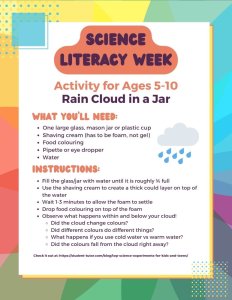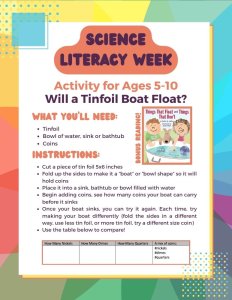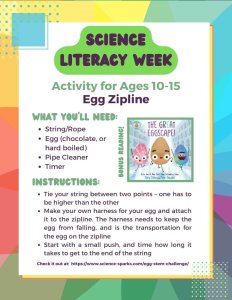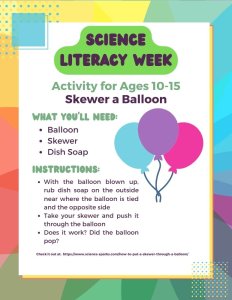 ---
Science Literacy at the PCSP Library
Check out the PCSP Library to enjoy books from all genres, including science!