Memorial University Seeking Public Input on New Metrobus Offerings
Memorial University is seeking input from the public on a new U-Pass program and proposed new bus routes, including a bus route to the Town of Portugal Cove-St. Philip's. The proposed route in PCSP would be an express run to Memorial University, with a "Park and Ride" stop at Voisey's Brook Park.
A U-Pass would give its users access to all bus routes, with expanded service available based on provided feedback. Service could be expanded to include new or more frequent routes in St. John's, as well as routes to other communities such as Conception Bay South, Paradise, Mount Pearl, Torbay and Portugal Cove-St. Philip's.
The U-Pass program is exclusively for students, but the added routes will be able to be accessed by anyone. In the proposed plan, for those who are not students with a U-Pass, regular bus fare will be able to be paid to ride the Metrobus route in Portugal Cove-St. Philip's.
---
Memorial is hosting public consultations to hear what citizens would like included in a potential U-Pass program:
Tuesday, October 16, 2018, 6:00pm-7:30pm, A-1043, Arts & Administration Building, St. John's Campus
Thursday, October 18, 2018, 12:00pm-1:30pm, Hampton Hall, Marine Institute
Friday, October 19, 2018, 12:30pm-2:00pm, PE-2001, Physical Education Building, St. John's Campus
Monday, October 22, 2018, 6:00pm-7:30pm, B-2007, Signal Hill Campus
---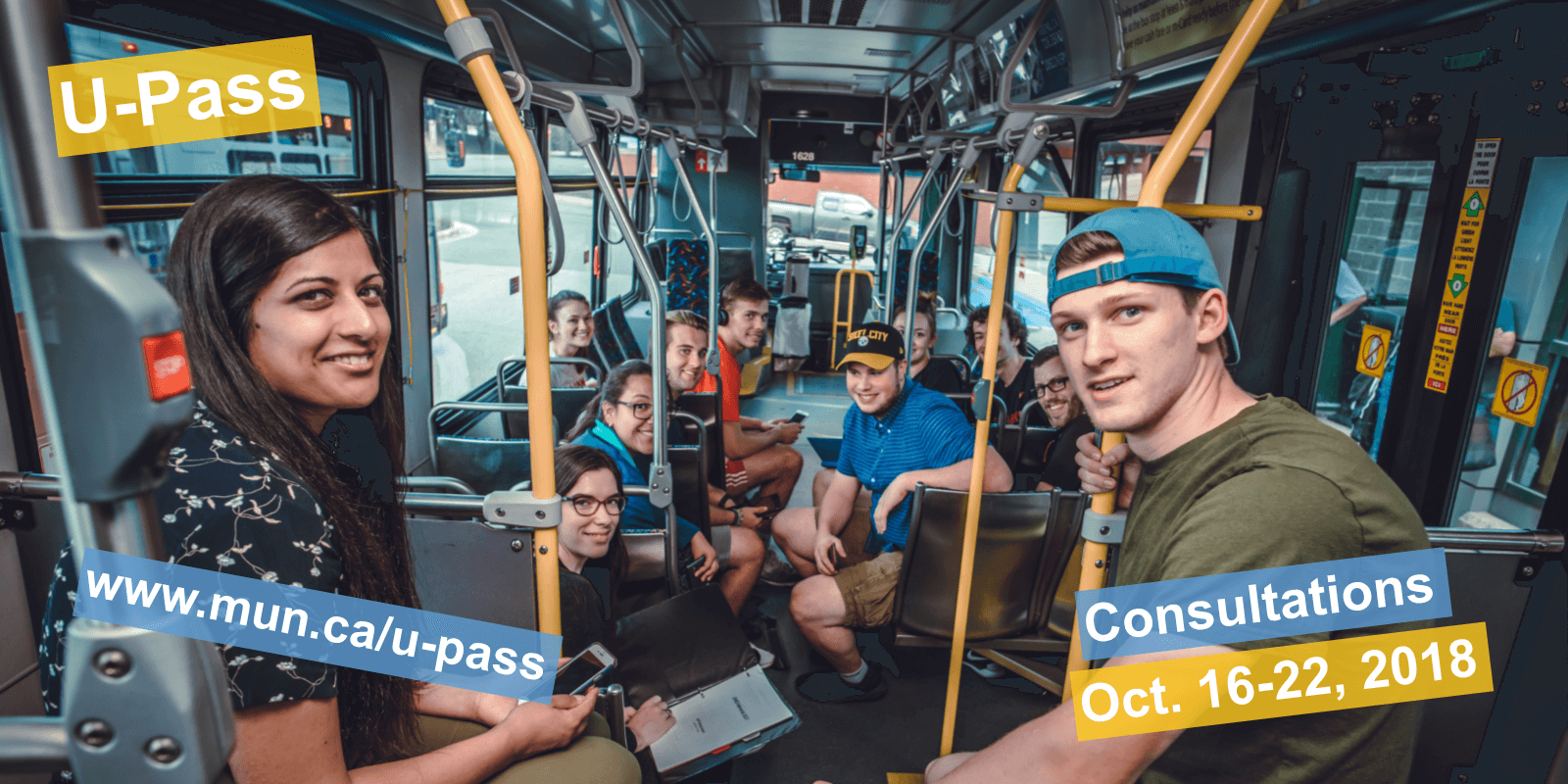 Those who are unable to attend one of the sessions above may consider completing the online survey or emailing in their feedback to [email protected]
For further details, visit the Memorial University website here.