Dr. Seuss Day Celebration Activities
Thank you to everyone who entered our 2021 Dr. Seuss Creativity Contest!
Everyone who sent in a submission will get a PCSP Prize Bag when our office can safely re-open. Please contact [email protected] so we can get in touch to give you your prize when it is safe to do so. We also did a random draw from all the winners and the three names chosen were: (1) Robert G. (2) Leah (3) Hudson. Congratulations, the three of you have each won a $50 gift card!
"You're off to great places! Today is your day! Your mountain is waiting. So… get on your way!" – Dr. Seuss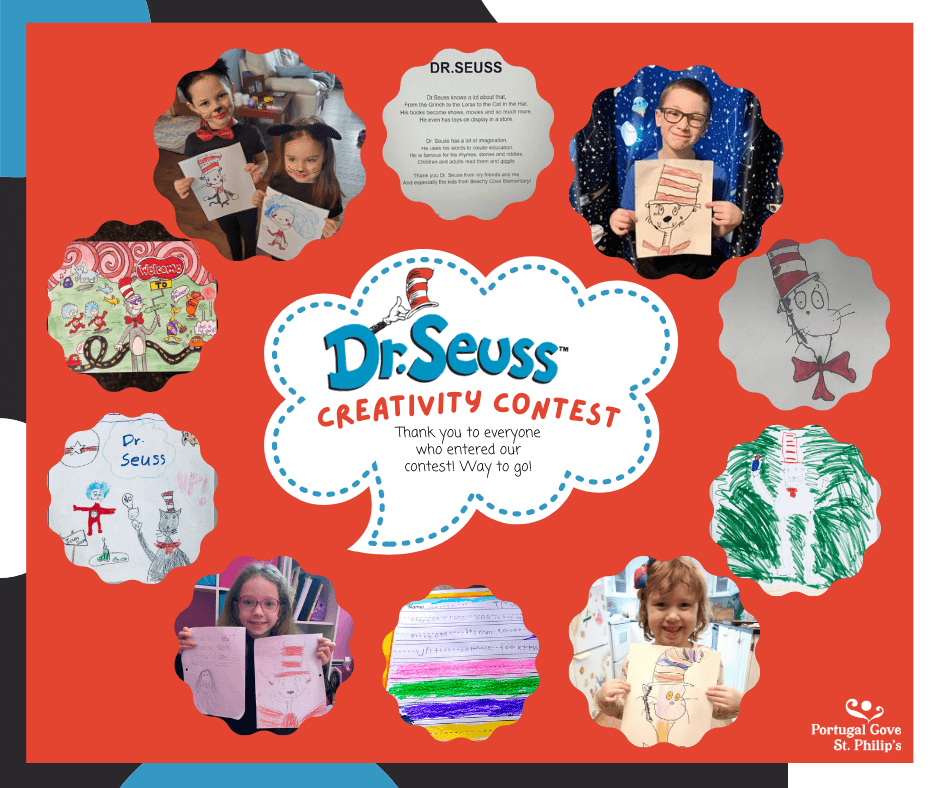 ---
Did you know? March 2nd, is celebrated around the world as Dr. Seuss Day! March 2nd is a celebration of his life and works, as it was on this day in 1904 that he was born. What's your favourite Dr. Seuss Book?
Our recreation team have put together three fun activities for you to try at home today, inspired by Dr. Seuss.
Click here to view or download our Dr. Seuss Day Activity Guide
---
We've also created our own contest for the residents of Portugal Cove-St. Philip's on Dr. Seuss Day!
Dr. Seuss Day Creativity Contest
Could you, would you?
Write something new!
A story creation –
Or an illustration!
We want to see your creative stories or designs inspired by Dr. Seuss! Create your own poem, write a short story, or illustrate a Dr. Seuss poster for your chance to win a PCSP prize pack. To enter, comment a photo of your creation on our Facebook post, or post it on Twitter and tag us @PCSPnl, or email contest submissions to [email protected].
The deadline to enter is Friday, March 5th at 12:00pm (noon) and we will do a draw from all the entries and announce the winner on Friday afternoon. So get those thinking caps on, we can't wait to see all your ideas!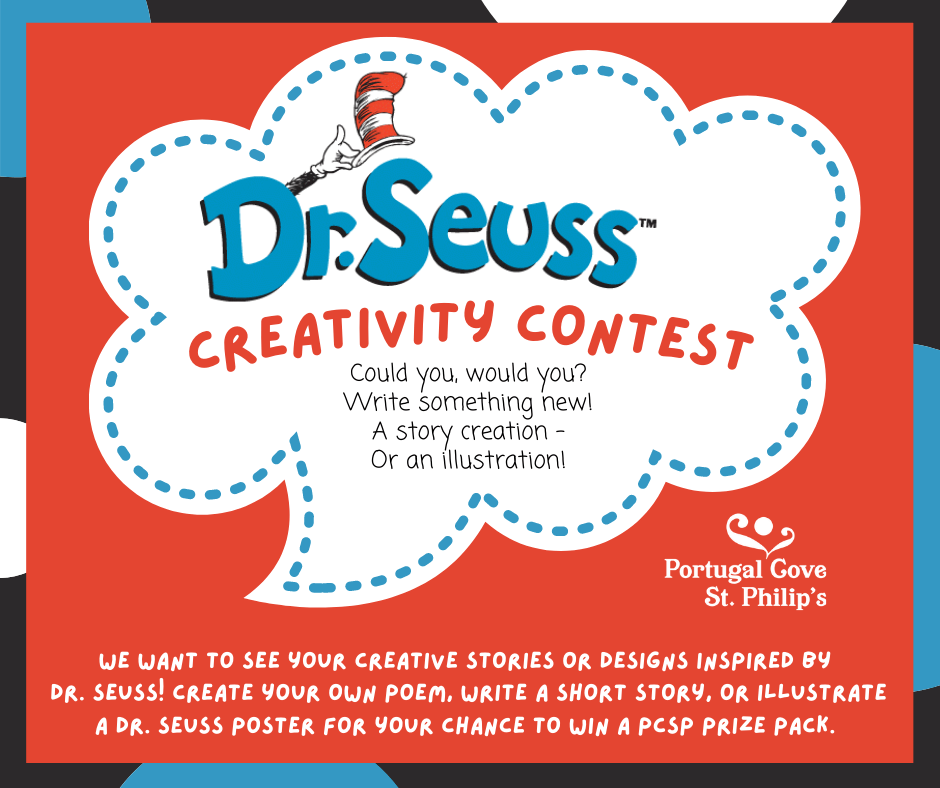 "You have brains in your head. You have feet in your shoes. You can steer yourself in any direction you choose." – Dr. Seuss