2023 Summer Programs Annoucment
The Town of Portugal Cove – St. Philip's is pleased to announce our programming for the summer of 2023!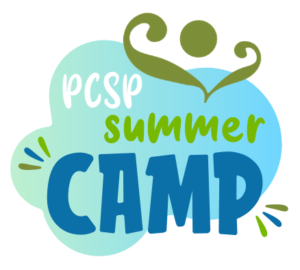 Please read the document linked below in full for complete details on this program:
Registration Information
Town of Portugal Cove-St. Philip's 2023 Summer Program Registration is opening for Inclusion Services on Thursday May 4th, 2023 at 9:00am. If your child has a disability and requires inclusion or respite support for the program this year, please register on this day, for residents only. See page 5 for more information.
Registration will take place on Thursday May 11th, at 9:00am for residents of Portugal Cove-St. Philip's only. If space permits, a non-resident registration date will be announced.
Registration will be completed via eServices. Please make sure your eServices account is up to date, and subaccounts created for all participants prior May 2nd, 2023.
A minimum number of participants is required to run the program.
eServices Set up:
To create a new account if you have not used eServices before, a Sign-Up Key can be found on your Tax Bill, or by contacting the office at 709 – 895-8000.
If you are a property owner in Portugal Cove – St. Philip's:

Please use your Municipal Tax account for registration.  Your account number can be found in the upper right side of your tax bill and your e-services sign up key can be found at the bottom of your bill.  If you do not know your account number, please call 709-895-8000. You should not be using a guest account.
The account should have a main account holder(parent/guardian) and individual subaccounts for anyone that will need to be registered for programs or events.
Once registration is opened, an event for each site will be displayed. In each event there is a drop-down box per week (eight weeks of summer program).
If you wish to add participant(s) to the cart you'll select the week, by their name will be an "add to cart" button.
To add additional weeks, change the drop-down menu in the event to the weeks desired and continue to add to cart.
When you're ready to check out, click on the cart, make sure to read the terms and conditions of the Town (link in blue), and then check out with the following payment options.