Snowshoe Rentals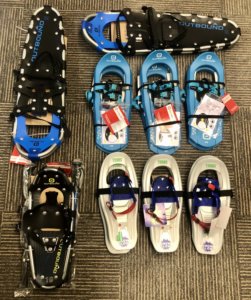 Something new and very exciting is coming to Voisey's Brook Park: Snowshoe Rentals!!! ❄️
Take an unguided snowshoe adventure on over 5km of trails, see the various wildlife that live in the park, and enjoy the outdoors. Thank you to the Government of NL's Community Healthy Living Fund for their support of the program, which will see residents in Portugal Cove – St. Philip's spend time outdoors this winter!
Weekend rentals are available by pre-booking only through eServices. Rentals are for up to a three hour period and begin at 10:00am, with the last rental at 2:00pm returned at 5:00pm. Each pair of snowshoes costs $5.00 to rent.
Snowshoes will be available on Saturdays and Sundays throughout the winter season, beginning on the weekend of Saturday, February 6th – Sunday, February 7th, 2021. Rental booking will be open through eServices on Friday, January 29th, 2021 at 9:00am.
* All weekend rentals must be pre-booked through eServices before 4:00pm on the Friday before use. Rentals cannot be rented directly from the Voisey's Brook Park hut. *
---
Registration Overview:
Registration takes place online through eServices and it is completed by time slot and snow shoe size (limited quantities available)
For example, if you were to rent snowshoes for a party of three, you would select the time slot, then select which size snowshoes to add to the cart:

16/17 inch (children's) – 40 to 80 lbs
19 inch – 50 to 90 lbs
21 inch – 80 to 120 lbs
25 inch – 110 to 160 lbs
28 inch – 150 to 190 lbs
30 inch – 160 to 210 lbs
36 inch – 210 to 260 lbs

In this example, since you are renting three pairs for $5.00 each, your total would be $15.00
Once you finalize checkout in your cart and pay for your rental, information will be sent to your email for details on pick up
Pickups will occur out of the Voisey's Brook Park Hut during your scheduled time
Click here to view our Snowshoe Rental Information video on Facebook!
---
For details on the Voisey's Brook Park trails, visit the page below: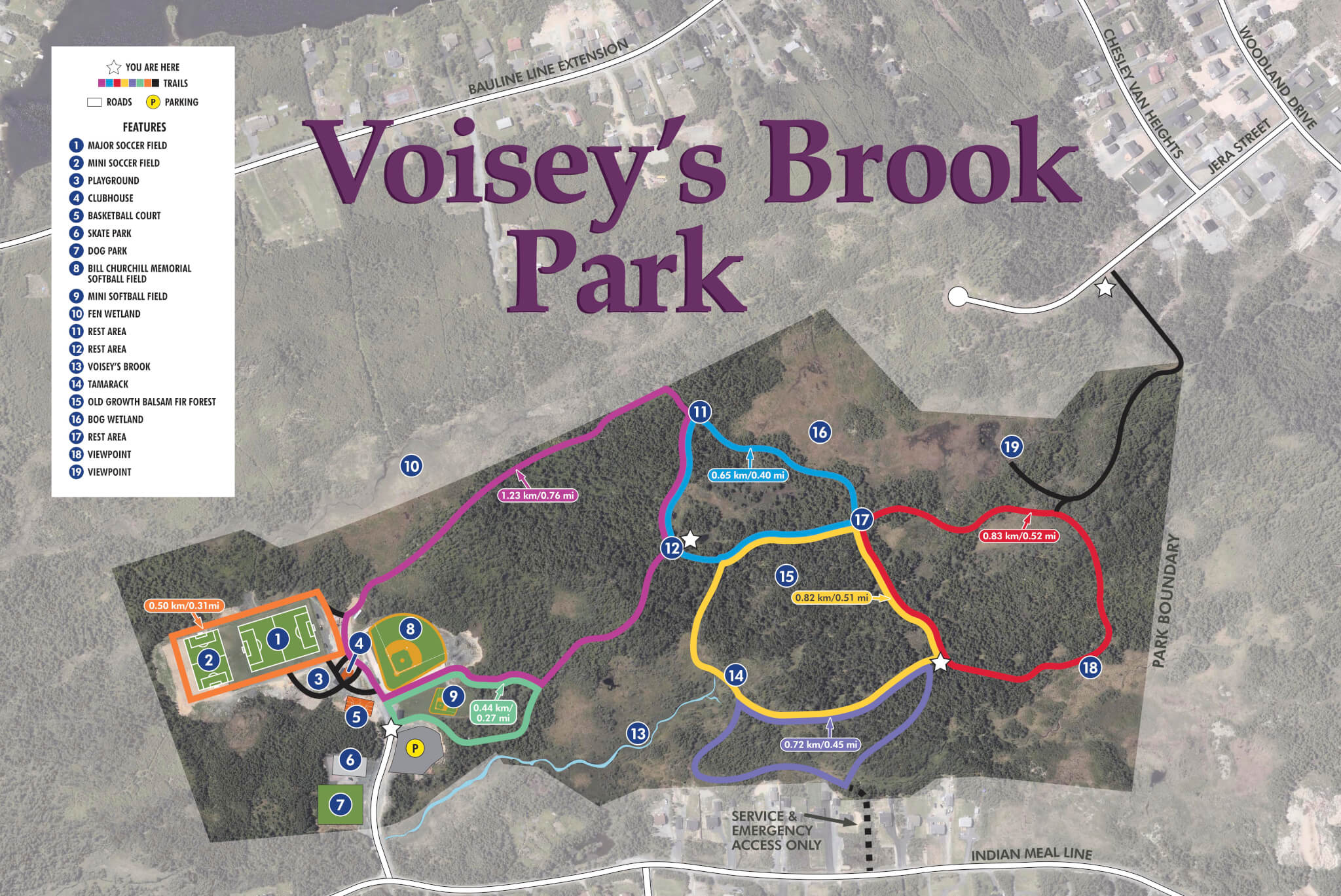 ---
Share your showshoe pictures with us! Tag us on Facebook, Instagram, or Twitter for a chance to be featured on the Town's social media channels during your winter snowshoe adventures in Voisey's Brook Park.
Send us a Message