Walking Trails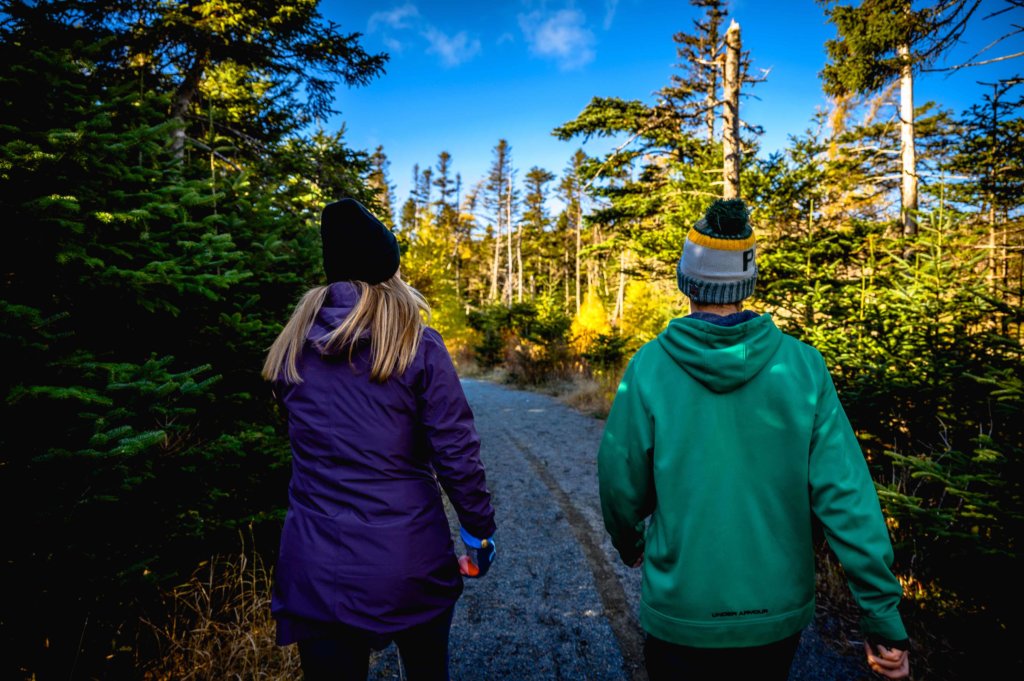 Voisey's Brook Park offers a variety of walking trails for all skill levels. Dogs must be on a leash while walking on this trial system. Dog owners are reminded to always pick up after your pet. During the winter season, please note these trails are not groomed.
---
Trail Multi-Use Guidelines
Did you know our park trails allow for cross country skiing and fatbike use? Check out the following Trail Multi-use Guidelines and get outside to have fun this season!
Trails and Park are use at own risk.
Be aware and vigilant of other trail users at all times.
Please keep a slow-to-moderate speed, be prepared to slow down or stop at any moment.
Reduce speeds when going around turns and trail intersections.
Keep to the right side of the path, allowing oncoming and faster users to pass on the left.
Walkers should give right of way to skiers/bikers, as its can be harder for them to stop & start.
Trails are not groomed, please use caution when using the trails.
Those on bikes are recommended to use a bell to alert persons on the trail.
Please stay on the trails at all times.
No motorized vehicles allowed.
---
The trail system can be viewed on the image below. If you would like to print a copy of the map, click here to download the PDF.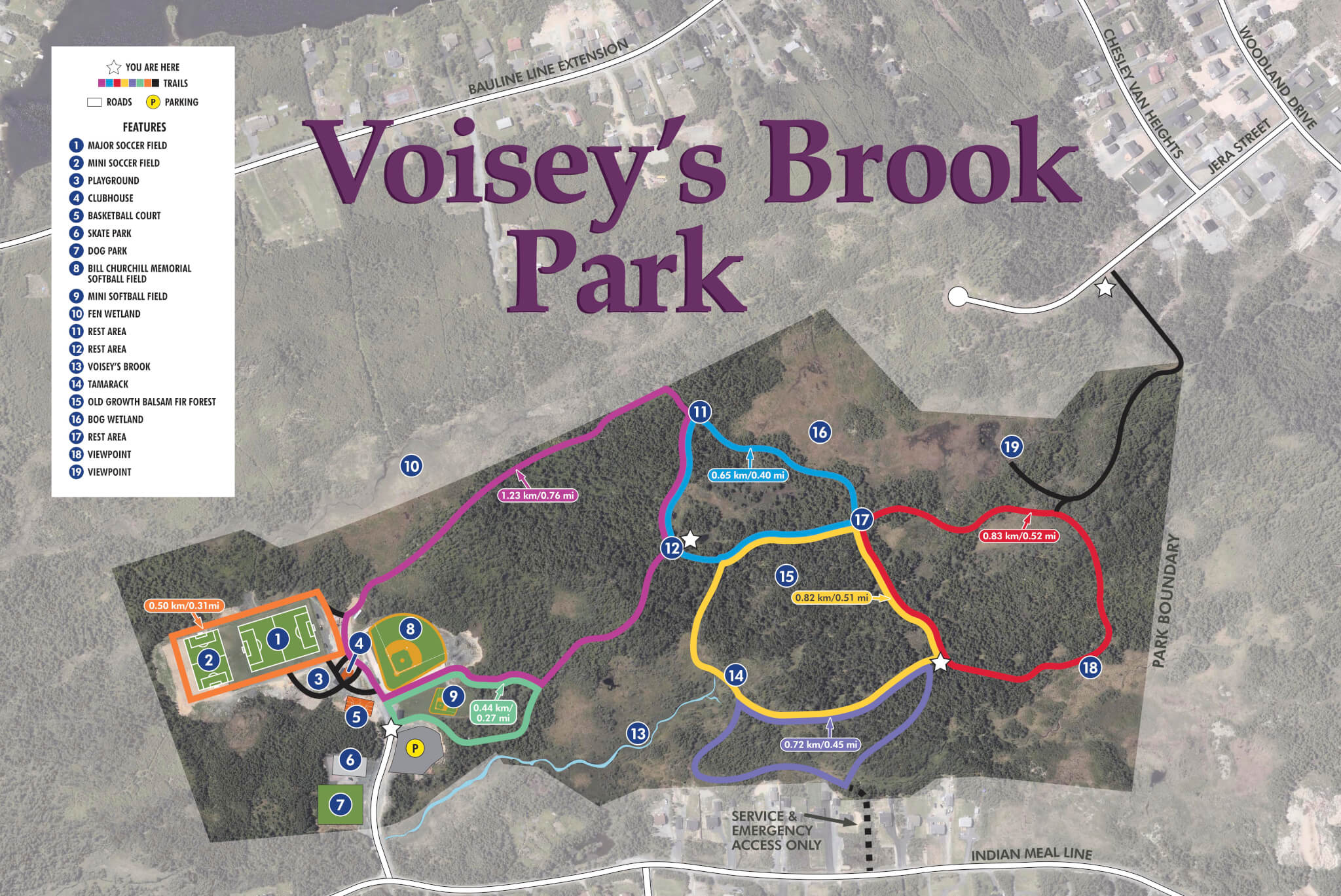 ---