Mummer Print Making
Join the folks from the St. John's Mummer's Festival for a workshop to learn how to create your own Mummer Print this Christmas!
Event details:
Friday, December 11th, 2020
3:00pm to 5:00pm
After school youth event at the PCSP Recreation Centre
Registration
Cost: $5 per person, and all supplies are included!
Registration is open now until Monday, December 7th through eServices
Printmaking is an artistic process based on the principal of transferring images from a matrix or template onto another surface, most often paper or fabric. Traditional printmaking techniques include woodcut, etching, engraving and lithography, while modern artists have expanded available techniques to include screen-printing. Join local artist Janet Peter as you learn the elements of printmaking and helps you create your very own mummer print.
---
Click here for further details on all the Christmas and holiday events in PCSP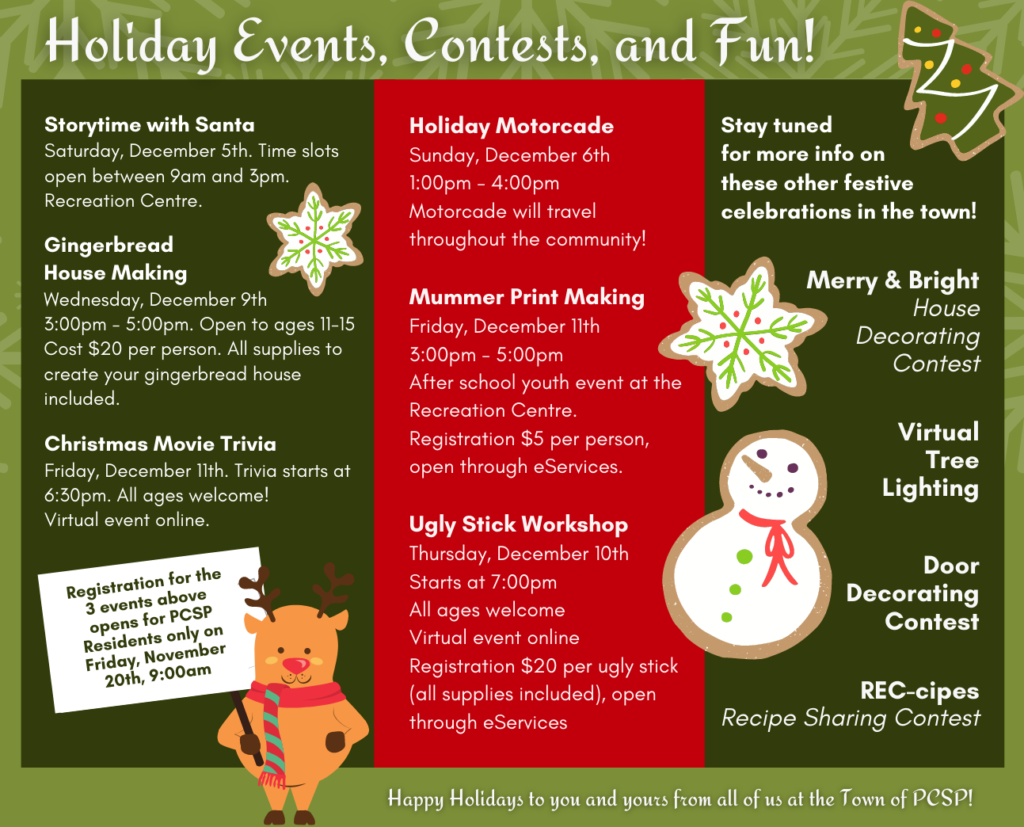 Contact Our Staff
Send us a Message