Camp Whaddya' At!
Camp Whaddya' At! is a full week of fun and educational activities for children ages 7-12 (born from 2007-2012). It's a great way to spend their summer holidays and enjoy exciting adventures, outdoor quests, summer music and drama activities, games, swimming, field trips and more!
Camp runs Monday through Friday from 9:00am to 4:00pm. (Early drop off and late pick can be requested  –  8:ooam to 5:00pm)
Registration opens on Monday, May 13th at 10:00am on eServices

It is mandatory to set up your eServices account before camp registration begins
To set up your account you will need your sign up key, which is located at the bottom of your tax bill OR contact Joe Donkers on or before FRIDAY MAY 10TH at [email protected] or 895-5666
For children born in 2013-2014, we offer Camp Little Gaffers. For further information about this camp click here.
We also offer Youth Adventure Camp for youth ages 12-15, to find out further information about this camp click here.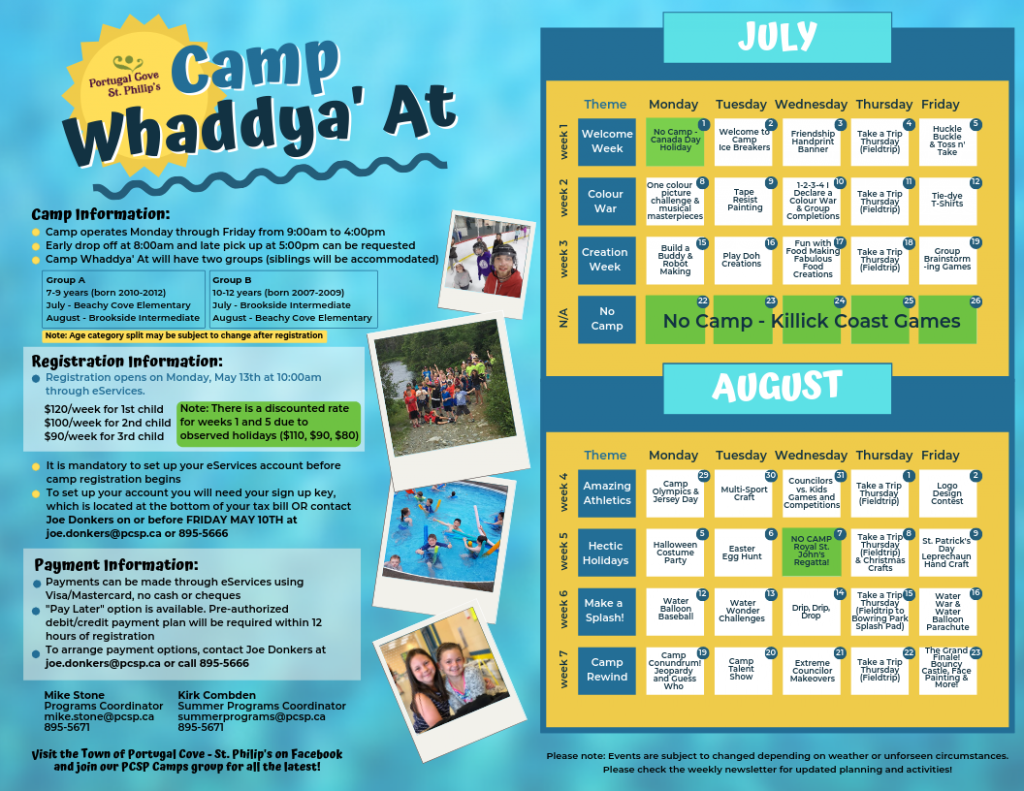 Contact Our Staff
Send us a Message