Waste Collection Change for July 1st, 2021
Please note that as per our 2021 Waste Collection Schedule, garbage collection for Thursday, July 1st, 2021 will be moved ahead to Monday, July 5th, 2021 due to the July 1st holiday. Garbage collection on Friday, July 2nd, 2021 remains unchanged, as per the normal schedule.
Thank you for your understanding!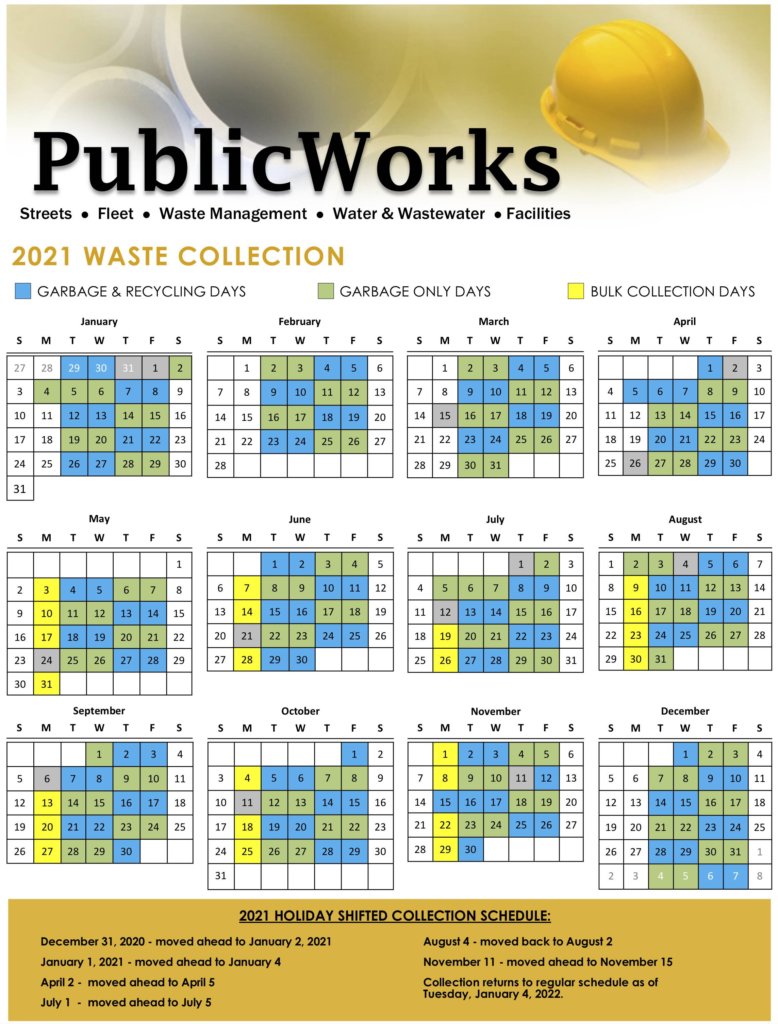 ---
For further details on garbage and recycling in PCSP, please visit: