Virtual Easter Egg Hunt
Congratulations to Teagan K. who was the winner of our Virtual Easter egg Hunt contest! Teagan got all 9 eggs exactly right on his answer sheet – way to go! We hope you enjoy your grand prize of a summer fun pack, valued at $200!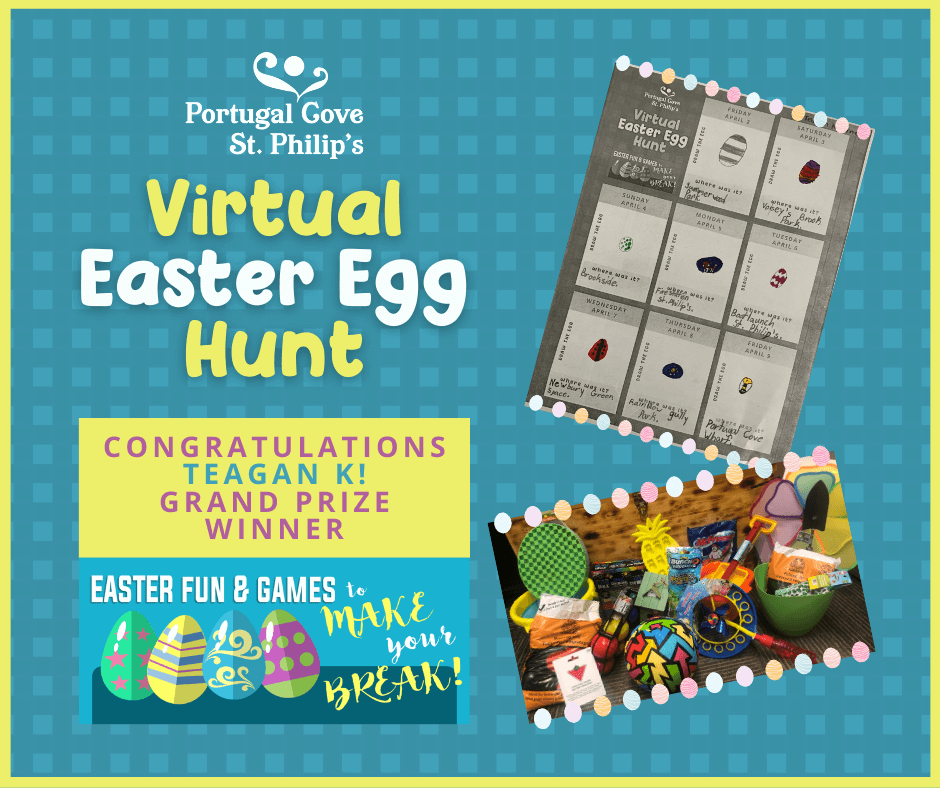 Thanks to everyone who participated in this contest over Easter Week. We had so many awesome entries! There were three game sheets submitted that were super close, so we've got a PCSP Prize pack for each of the following entries as well:
Sahana S. and Aahva S.
Shayna P.
AP & NW (Entered by Nicole W.)
Our Recreation Programs Coordinator, Mike Stone, will be in touch with all winners for details on how to claim your prize. Please check your junk box if you do not see this email by tomorrow.
---
Today, April 2nd, is the start of our Virtual Easter Egg Hunt!
Each day between April 2nd and April 9th, we'll be releasing a photo on our Facebook page featuring an egg in our community. But, at the end of the day, the photo will be deleted, so you need to make sure to check back each day until April 9th to find the daily egg!
Once you see the daily egg post go up, fill it in on your printable answer key by drawing the egg from the photo and naming the location. At the end of the week, the person who gets the most right will win a prize pack of gift cards and summer fun, valued at $200! If we have a tie, we will do a random draw between the top entries.
Email your completed Virtual Egg Hunt answer keys to [email protected] by the end of day on Saturday, April 10th to be entered in the contest.
Print out the PDF of our answer sheet here!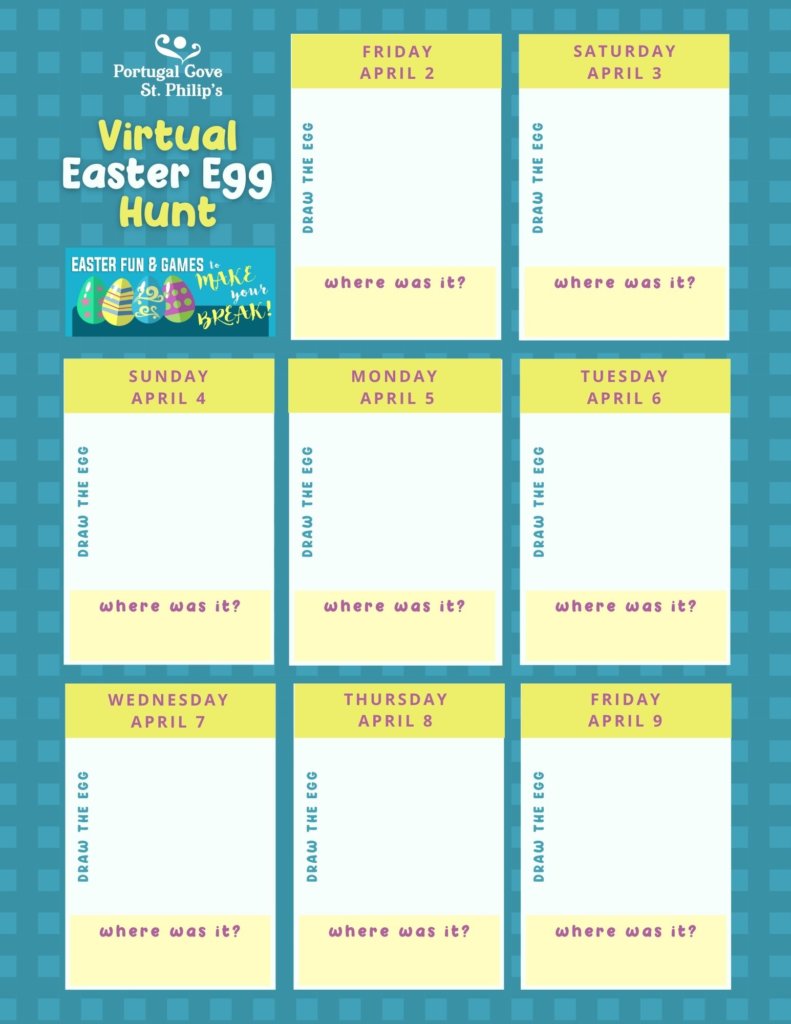 ---
Throughout the Easter week, we also have fun daily movement challenges for kids! Check out all the info, here:
---