Summer Garbage Box Reminders
Please do your part this summer to protect our collectors!
Make sure boxes are in good condition and not visibly damaged.
Check for wasps, rats or other animals & secure container from such animals.
Clean debris in bottom of bins.
Between April 1 & Nov 30, if you do not have a garbage box located within 5 meters of the road's edge, garbage bags must be covered when placed out for collection.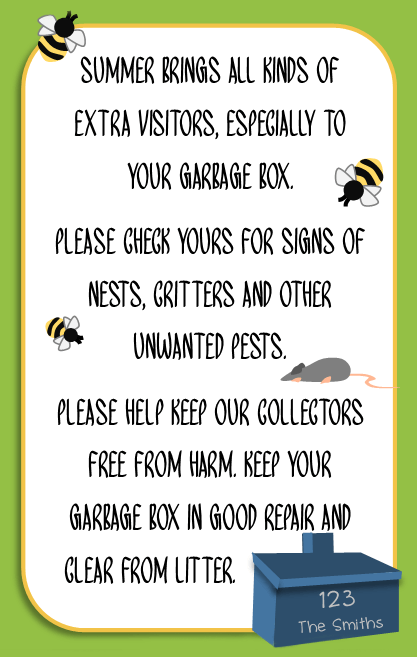 ---
To learn more about waste collection in the Town of Portugal Cove-St. Philip's, please visit: