New Dates for Winter Carnival Event Registration
Due to the delays caused by the recent winter weather events, there are some updates and new dates for Winter Carnival 2020 event registration outlined below:
St. John's Edge Game – Saturday, February 22nd, 2020

Tickets will open for sale Friday, January 24th from 9:00am – 4:00pm and ticket sales will open again the following week, beginning on Monday, January 27th, daily from 9:00am-4:00pm. Tickets can be purchased by contacting Nicole Clark at

[email protected]

or 895-5662. Tickets will not be held without payments. Limited quantities available.
Blankets for Beginners – Thursday, February 20th, 2020

Registration will open on Friday, January 24th via eServices. For more information please contact Nicole Clark at 895-5662 or

[email protected]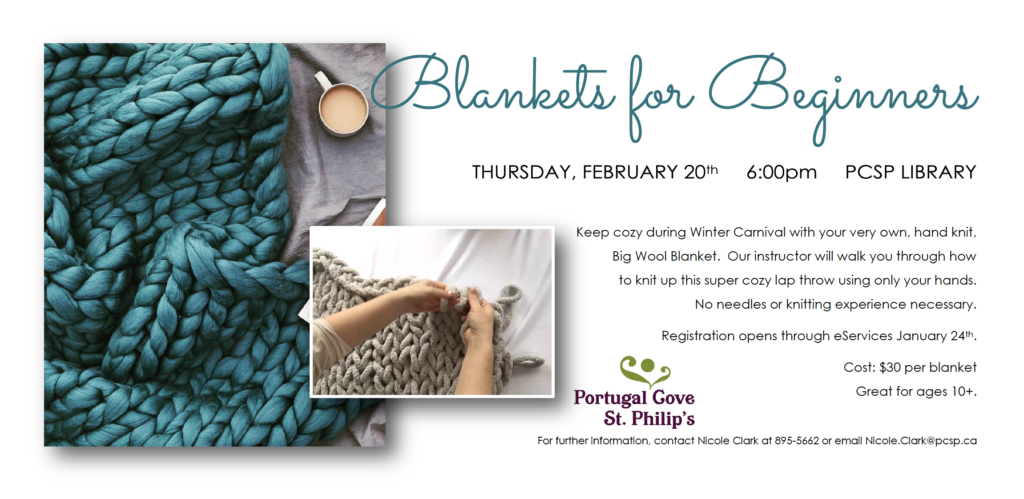 Bic and the Ballpoints Concert – Saturday, February 15th, 2020

Tickets go on sale Monday, January 27th at 10am (this date has not changed)
Tickets will be available through eServices and a limited quantity will be available at the Town Office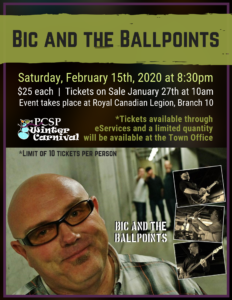 ---
For updates and the latest news on Winter Carnival, visit the page below: