Celebrating National Seniors Day – October 1st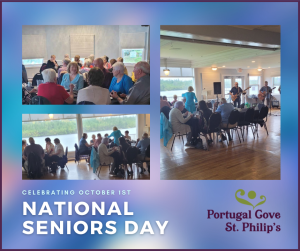 Today, October 1st, is National Seniors Day!
Thanks to the many local seniors who came out to our celebration of the day, which we hosted earlier this week at Murray's Pond Fishing & Country Club.
National Seniors Day is a celebration where everyone can join in celebrating older adults – whether a parent, a co-worker, a neighbour, or a friend. We are proud to acknowledge the life-long contributions our town's seniors have made and continue to make to their families, communities and society.