2021 Avalon Motorcycle Ride for Dad Traffic Notice
On Saturday, September 25th, 2021 residents of Portugal Cove-St. Philip's can anticipate some slight traffic delays as the Avalon Motorcycle Ride for Dad will be taking place in the Town from approximately 10am-11am. The route that the motorcycles will be taking is outlined on the map below.
Those wishing to learn more about the ride or participate themselves can click here for information.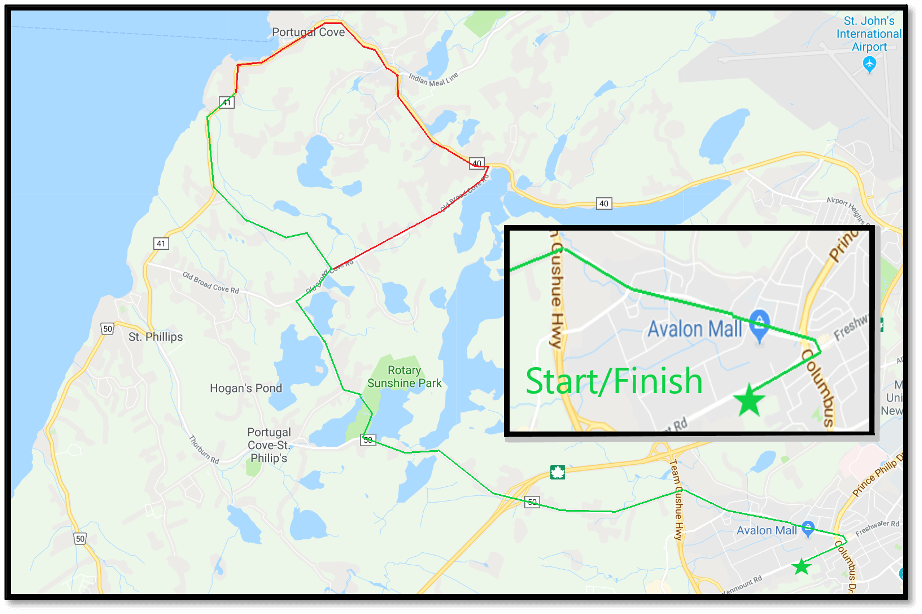 The parade will travel on Thorburn Rd and pass under the Outer Ring Road and into the town of Portugal Cove – St. Philip's. The parade will take a right on Bennett's Road and continue to turn right on Old Broad Cove Rd, then left onto Witch Hazel Rd. At the end of Witch Hazel Rd the parade will take a right turn on Beachy Cove Rd which continues into Portugal Cove Road. The parade will then right hand turn back to Old Broad Cove Road, and then Left onto Bennetts Road. The parade continues to the end and will then take a left hand onto South – East Thorburn Road, again assisted by the RNC Traffic Services. The parade will proceed on Thorburn Rd  and follow the same route back to NL Power at 55 Kenmount Road. Bikes will then return onto the parking lot of NL Power for closing ceremonies.