Stay Safe Course
NOTICE: Due to ongoing concerns related to COVID-19 (Coronavirus) all Town facilities are closed to the public. This includes the Town Hall, Recreation Centre, Library and Park Huts. We have also made the difficult decision to temporarily postpone all upcoming recreation programs in Portugal Cove-St. Philip's.
This includes Easter Camp, Easter Scavenger Hunt, Spring Fitness, Babysitting Course, and Stay Safe at Home Course. Updates on new rescheduled dates for these programs will be posted as soon as they become available.
For our most current updates and advisories on COVID-19 (Coronavirus), please visit the page linked below:
---
Are you between the ages of 9-13? If so, check out our Stay Safe Course! Learn the skills to stay safe when you're on your own at home or in the community.
The next Stay Safe at Home Course is taking place:
Wednesday, April 15th, 2020
9:00am – 3:30pm
Location: Recreation Centre
Cost: $50.00
Registration opens March 9th throught eServices. Space is limited!
For more information , please call Mike Stone, Programs Coordinator, at 895-5671 or email [email protected]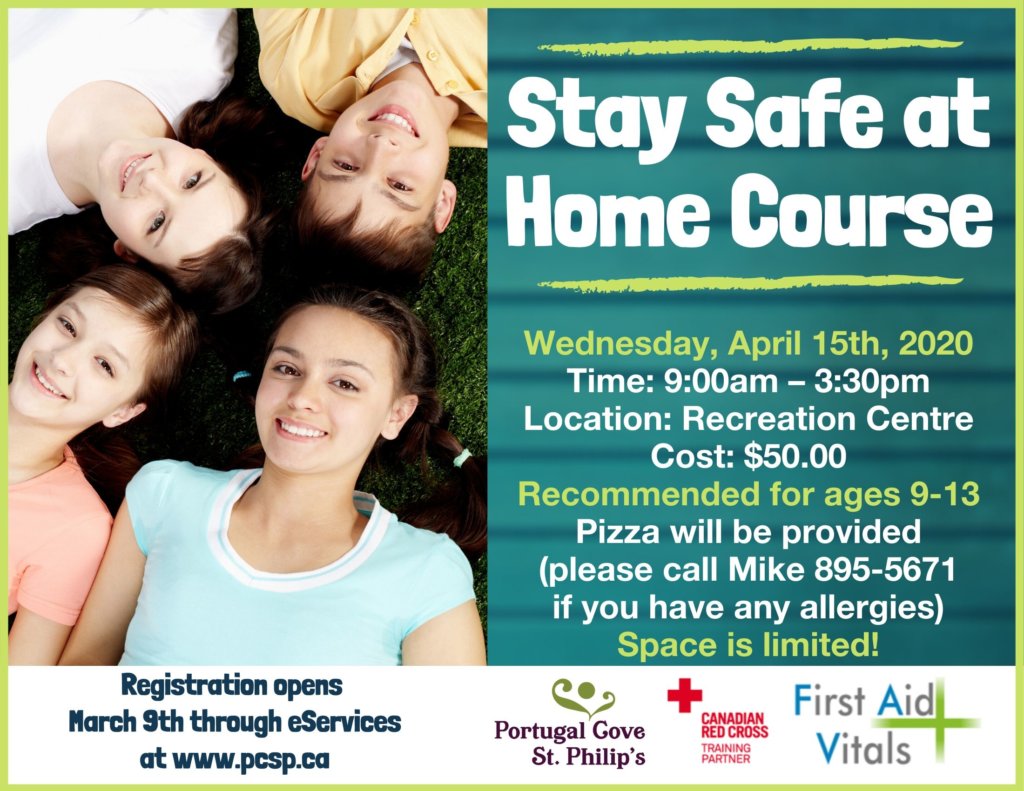 Contact Our Staff
Send us a Message