Seniors Goods BINGO
We are excited to offer a Goods BINGO for Seniors in Portugal Cove-St. Philip's on Thursday, December 16th, 2021 from 2:30pm to 4:00pm at the Royal Canadian Legion, Branch 10. Spaces are limited and all covid-19 safety protocols and provincial health guidelines will be followed.
Registration:
Registration opens for PCSP residents on Monday, December 6th at 9:00am

Register in tables of up to six (6) by calling Mike Stone at 895-5671

You will need to provide the names of those attending.

FREE event – spaces are limited
Please bring your own dabbers! Paper cards will be provided. Hope we see you there!
Please be advised that masks are required for all those ages 5 and above for town programming/events. Vaccine passports are required for those wishing to attend. Thank you for your understanding and happy holidays to you and your family!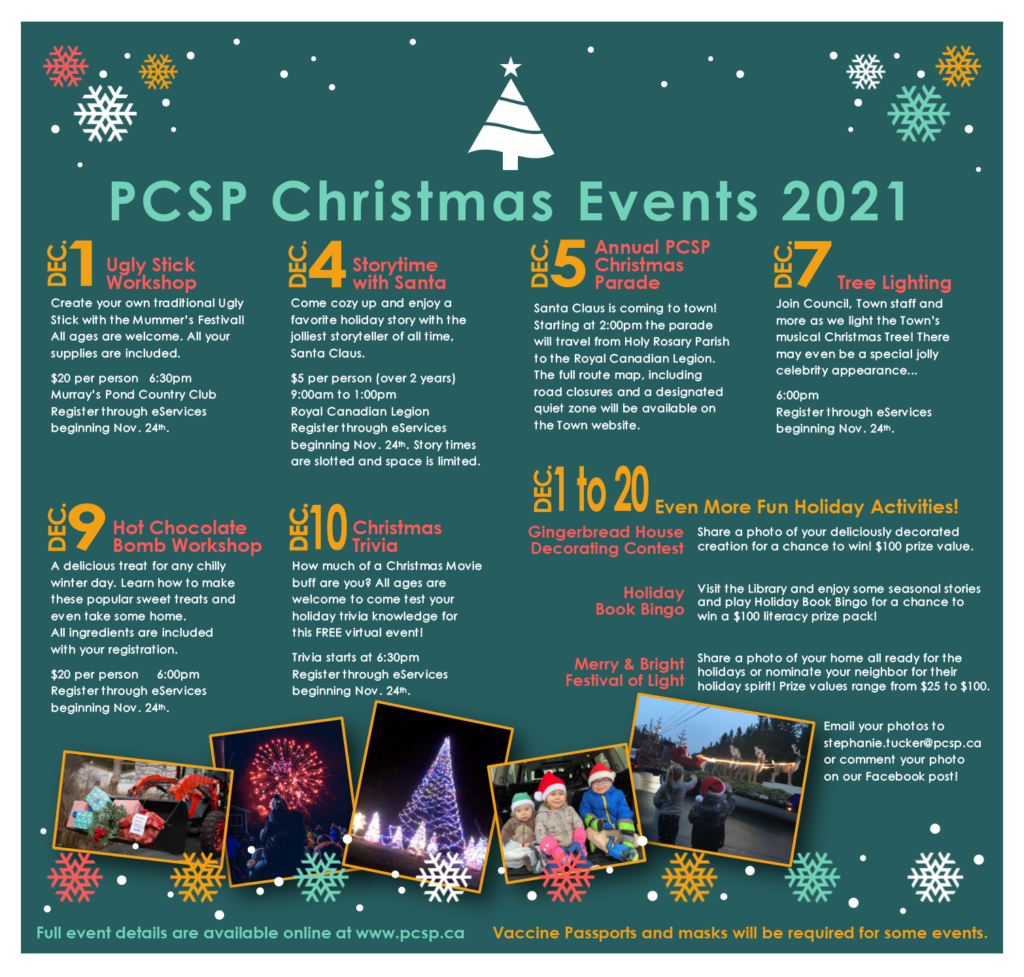 Send us a Message