Yarns for Youngins Moved to Mondays
The PCSP Library program Yarns for Youngins has moved to Mondays (instead of Thursdays).
Every Monday at 10:00am, children under the age of five and their families are invited to come by the PCSP Library for Yarns for Youngins. At this event, children will read a story and complete a craft with our Librarian. Participants will also sing a song, which is always lots of fun for all the boys and girls!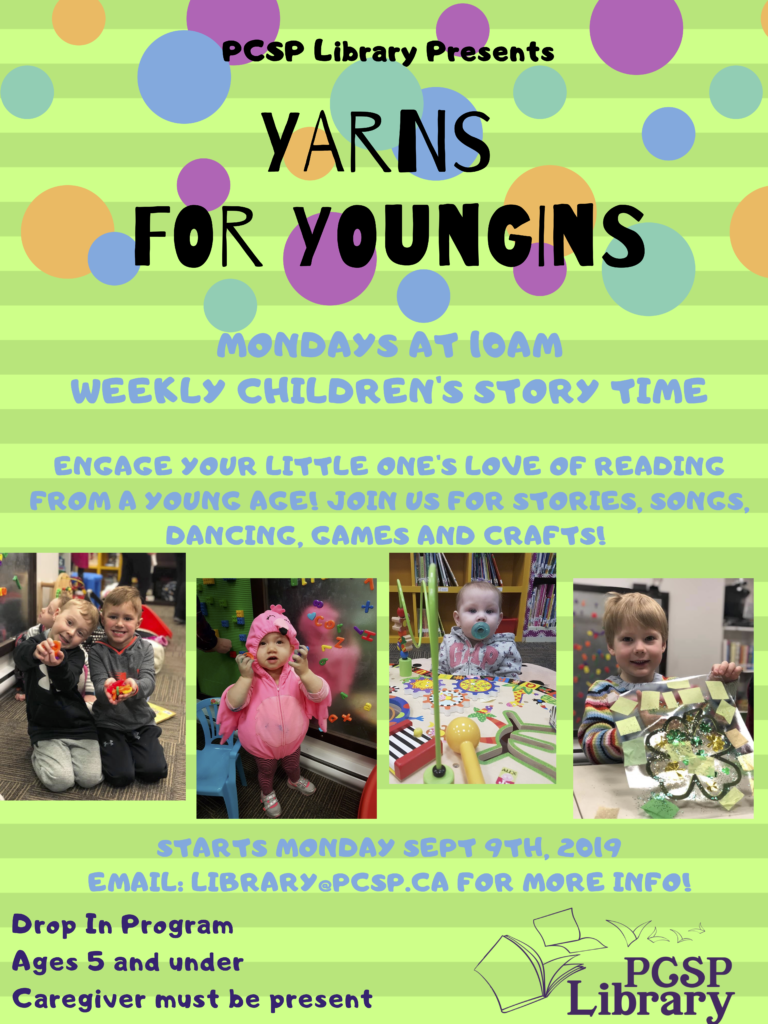 Admission to this weekly event is free for those with a PCSP Library Membership. If you do not yet have a membership, you can purchase one at the library for an annual fee of $5.00.
Further details can be found on the Library page: