Shaker Bottles for Health and Wellness Expo Attendees Now Ready for Pick Up at Town Office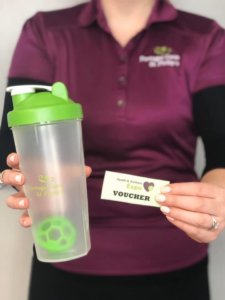 Our shaker bottles are now here! If you were one of the first 100 attendees of our Health and Wellness Expo on February 1st, bring your voucher in to the Town Office during open hours to pick up your free shaker bottle. The town office is open from Monday-Friday, 8:30am – 4:30pm.
We thank all attendees for their patience with the shaker bottles. Due to the storm and resulting state of emergency closures in January, there were significant shipping delays that resulted in the bottles not being delivered in time to be given out at the expo. As such, the first 100 attendees were given a voucher to pick up their shaker bottles when they arrived at the town office. The bottles have now arrived and we are excited to give them to all those with their expo vouchers!
For further information on the Health and Wellness Expo, please visit the link below: