Retired Corporal JoAnne (Gunny) Gilliland Power begins Invictus Games Journey This Week
Sending good luck and congratulations to Portugal Cove-St. Philip's resident, Retired Corporal JoAnne (Gunny) Gilliland Power, who will embark on her journey this week to the Invictus Games as a member of Team Canada. The Games will take place in Sydney, Australia from October 20th – 27th.
Mayor Carol McDonald, Councillor Darryl Harding, and MHA David Brazil were very pleased to present JoAnne (Gunny) with a flag signed by the students at our two local schools, Beachy Cove Elementary and Brookside Intermediate.
An international sporting event for wounded, injured and ill veteran and active service personnel, the Invictus Games highlights the power of sport to inspire recovery, support rehabilitation, and generate a wider understanding of and respect for those who serve their country.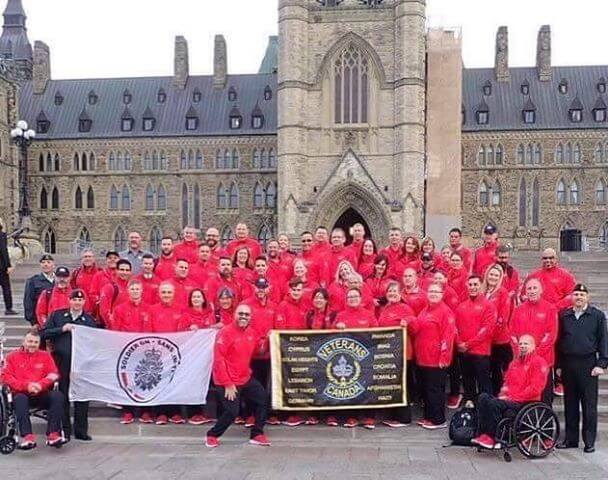 For further details on the 2018 Invictus Games, please visit the website below: