Picnic PATH has Launched!
 In partnership with the Killick Coast Food Hub, PCSP Chamber of Commerce, and Live Local PCSP, and the Town of Portugal Cove – St. Philip's,  the Picnic PATH has launched!  The Picnic PATH is a joint collaboration that brings a new adventure to PCSP – you can experience local tastes and local trails, all in one beautiful community. Explore the rugged coastline and vistas, see wildlife, brooks, waterfalls, rock outcrops, and pick up a picnic bag with local fares on the way. Take in the sights with your family, friends, and favourite foodies and pick up your Picnic PATH bag today! We've partnered with four local vendors for your taste buds to explore: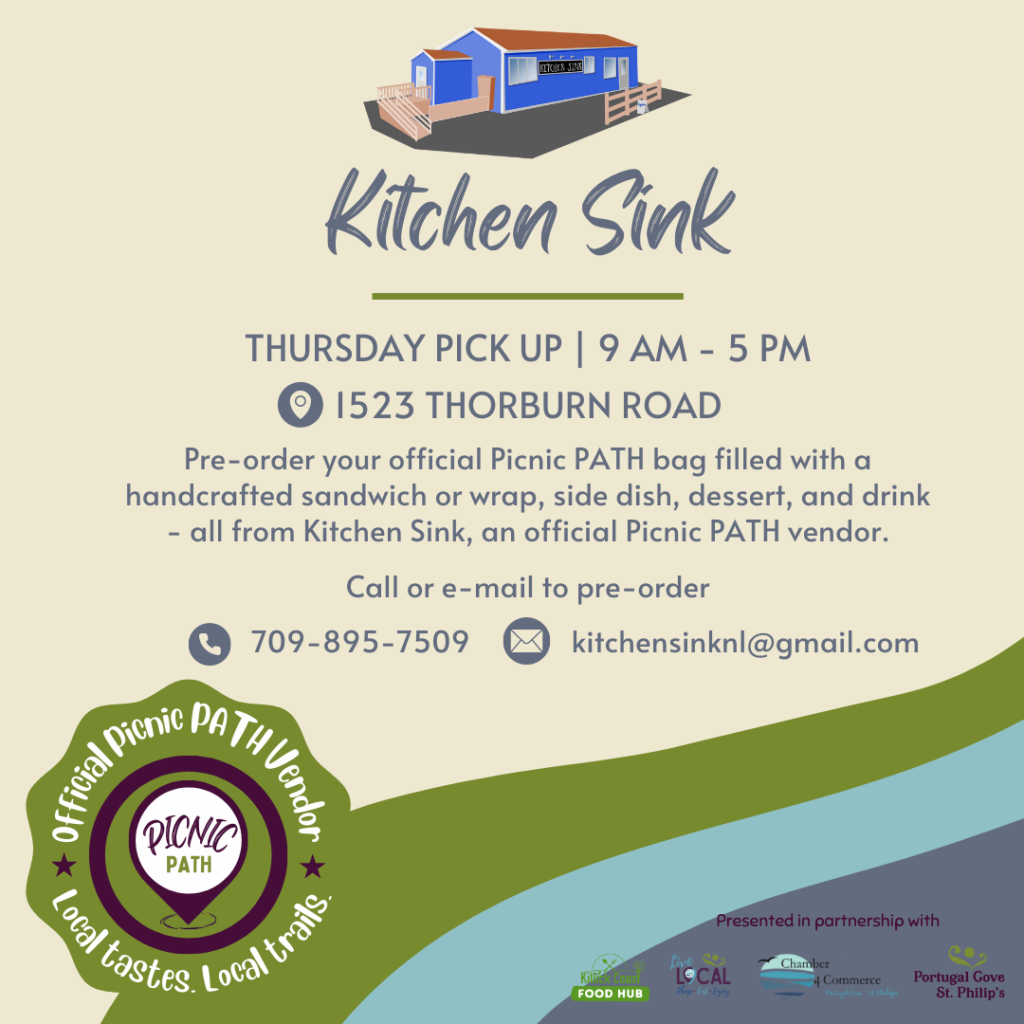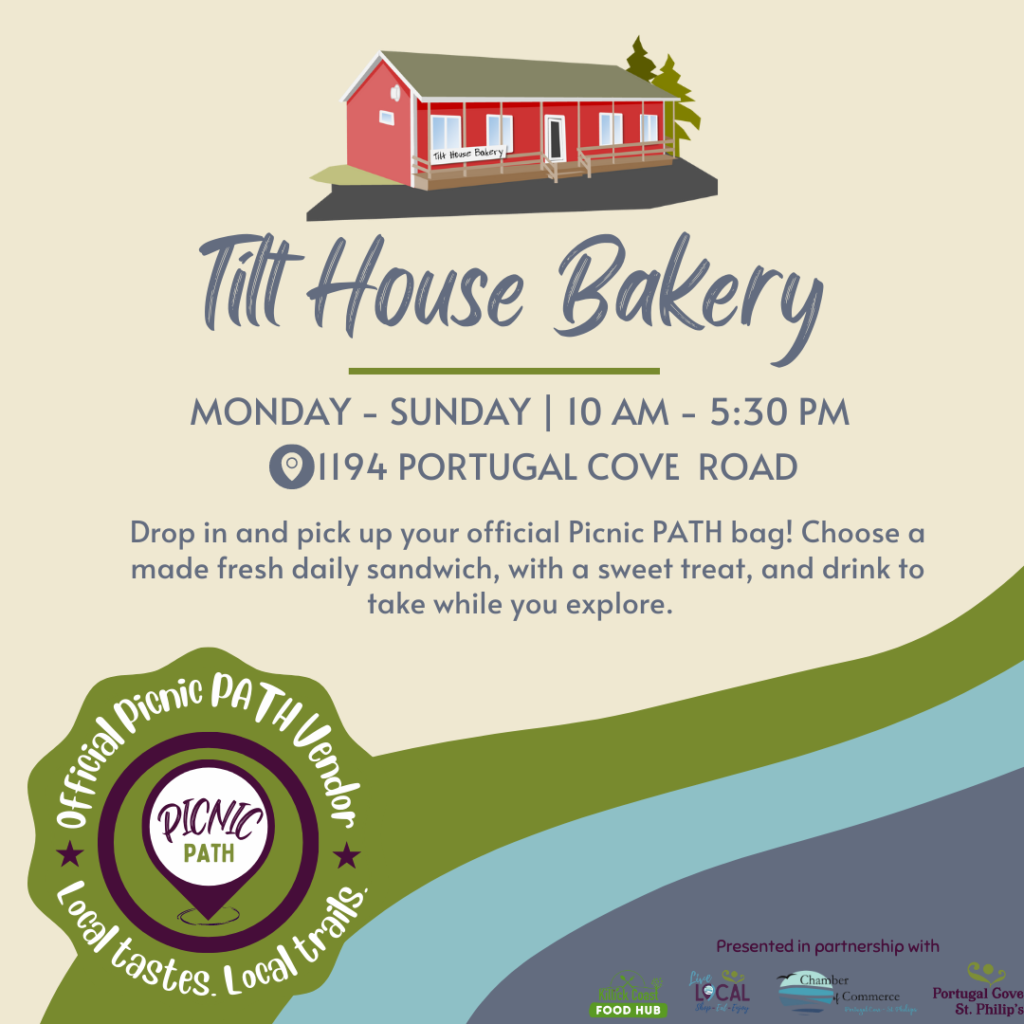 .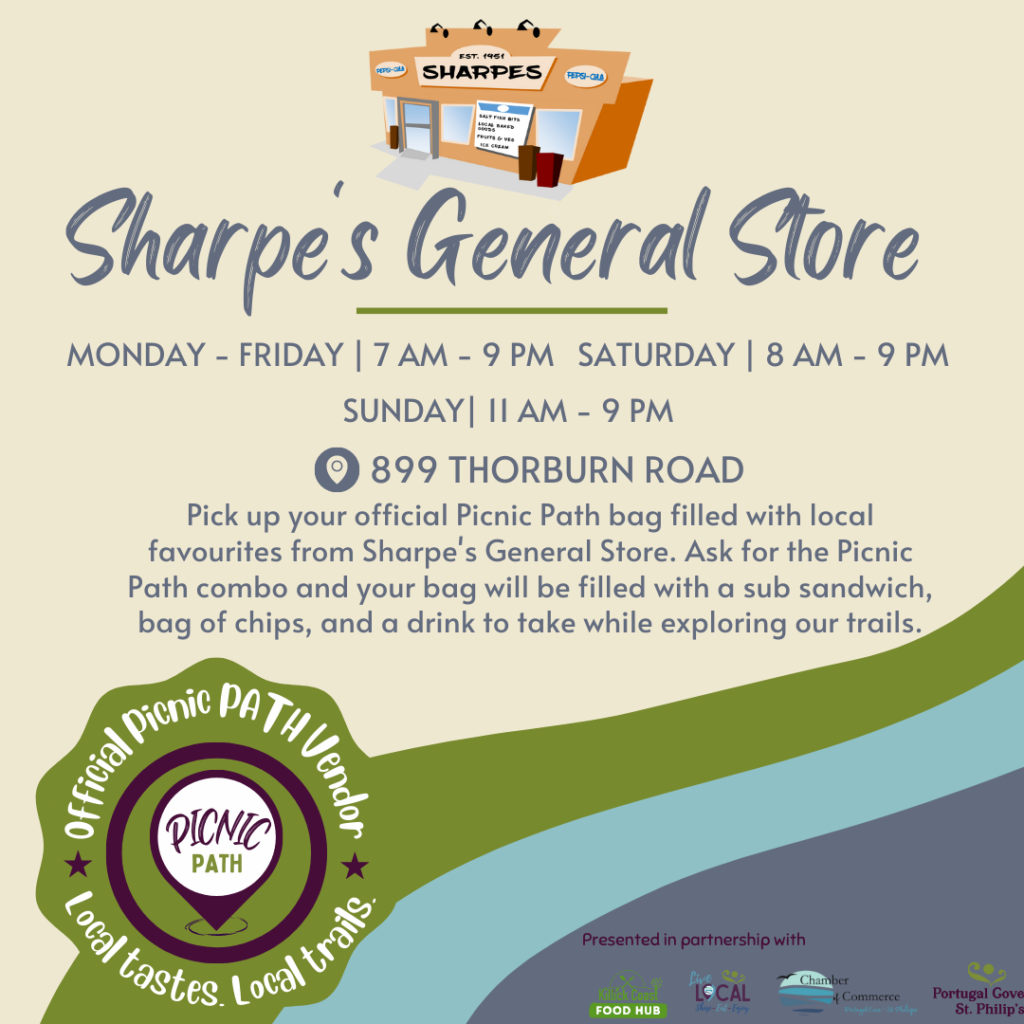 .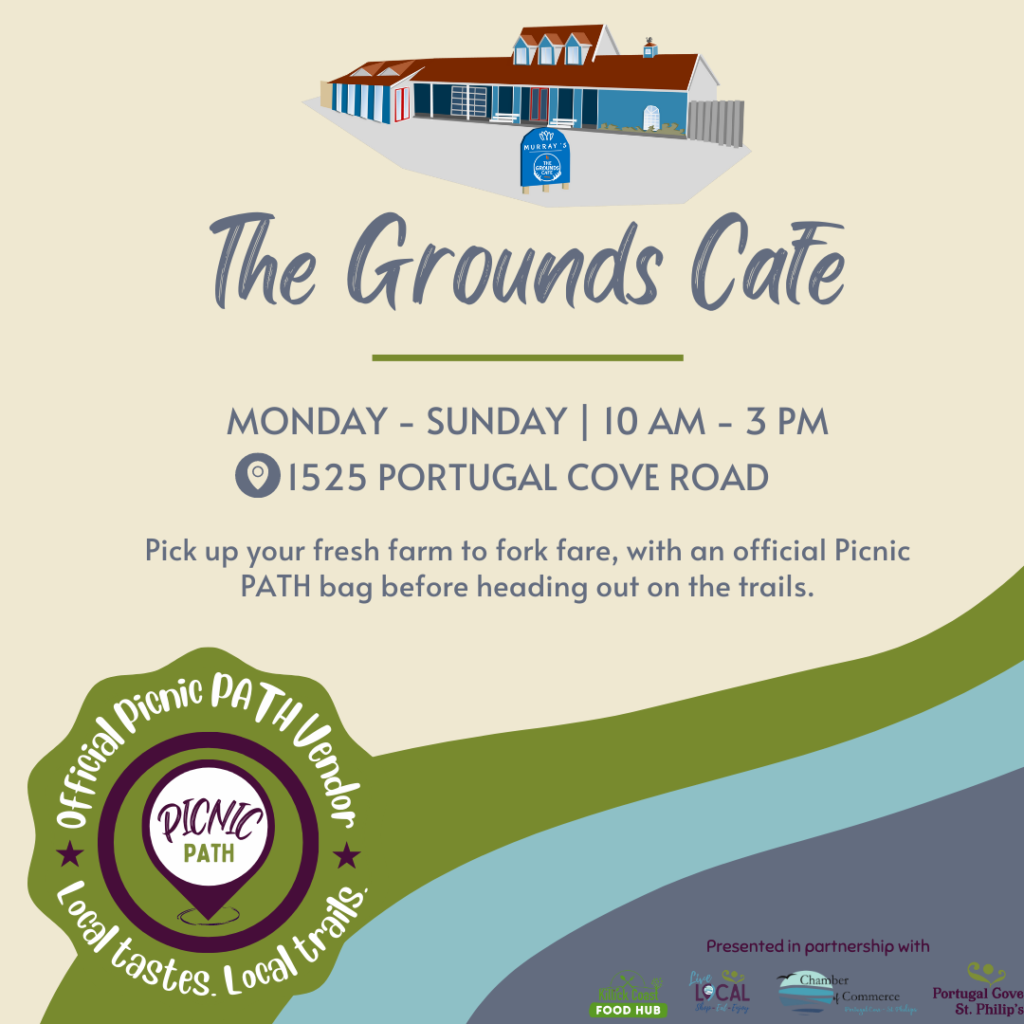 Each vendor has their own unique offering, and it comes in an insulated and reusable lunch bag – free with purchase! We encourage all residents and visitors to pick up a meal and explore our beautiful trails and community.
See all the fun information here ➡️https://livelocalpcsp.ca/picnic-path/
Download your map here ➡️ Picnic PATH Map