Minor Trail Damage Under Repair at Voisey's Brook Park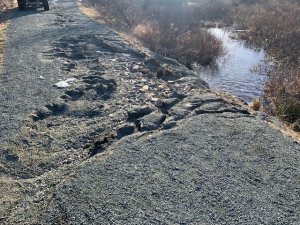 Due to significant rainfall over the weekend, a section of the Voisey's Brook Park trail system has washed out and is now under repair.
The area is temporarily patched, and further repairs will be scheduled when the weather permits. Residents and trail users are asked to please exercise caution in the area.
If you see any further areas of trail washout or significant damage after this weekend's rainfall, please contact the Town's Public Works Department at 709-895-8000 ext 228 or email [email protected]