Mental Health Week: May 6 – 12
At the Council meeting on Tuesday, April 16th, Mayor Carol McDonald signed the proclamation for Mental Health Awareness Week, taking place from May 6th to 12th, 2019. During this week, residents are encouraged to light up their homes with green lights to take part in our "Light it up Green for Mental Health" campaign and share photos using the hashtag #MentalHealthWeek.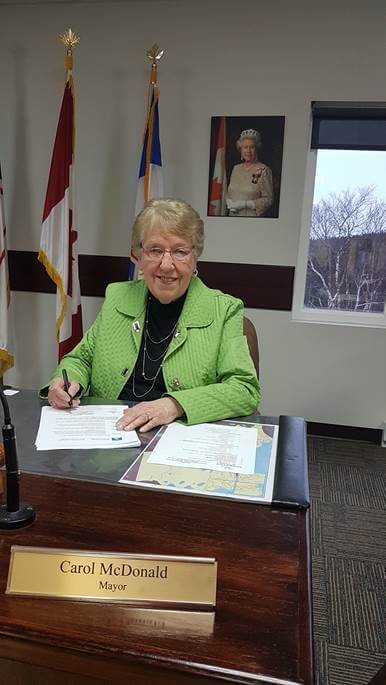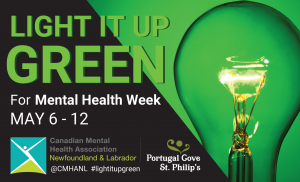 ---
Mental health is about more than being happy all the time. It's about feeling good about who you are, having balance in your life, and managing life's highs and lows. If you or someone you know is struggling with mental health, there are many resources available to help, including those outlined here:
Mental Health Crisis Line 737-4668 or 1-888-737-4668
Call now if you feel like you are unable to cope, are thinking about suicide or if you are unsure where to turn for help. The Mental Health Crisis Line is a free, confidential service for individuals, family and friends. The crisis line is province-wide, 24 hours a day.
Sexual Assault Crisis Line 1-800-726-2743 or 726-1411
Call province-wide for 24/7 support and information if you have been impacted by sexual violence.
Go to your local Emergency Department
Emergency Departments are staffed 24 hours a day. Nurses and physicians are there to support you during urgent situations.
The Crisis Text Line
Powered by Kids Help Phone, individuals can text 'Talk' to 686868, to speak to a trained crisis responder.