Fun in Five Recreation Contest
Complete five activities in a row, column, or diagonal to enter in the draw for a $100 local gift card. All entries must be completed and emailed to [email protected] by noon on Friday, January 28th, 2022.
View the Fun in Five game board below or click here to download a printable 8.5 x 11 size PDF.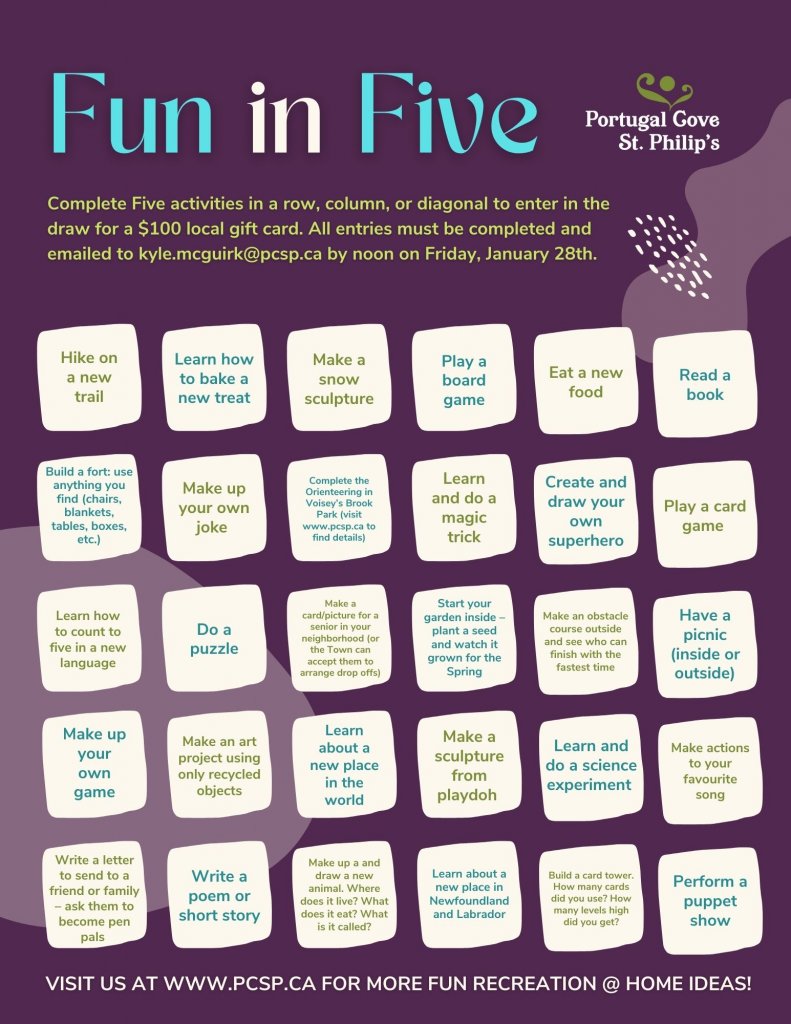 ---
Try out our Winter Orienteering Challenge at Voisey's Brook Park as one of your squares in the Fun in Five game! Learn more at the link below:
Try Our Winter Orienteering Challenge at Voisey's Brook Park